By
for on March 14th, 2022
'Unforgotten' Season 5 Announces New Lead Sinéad Keenan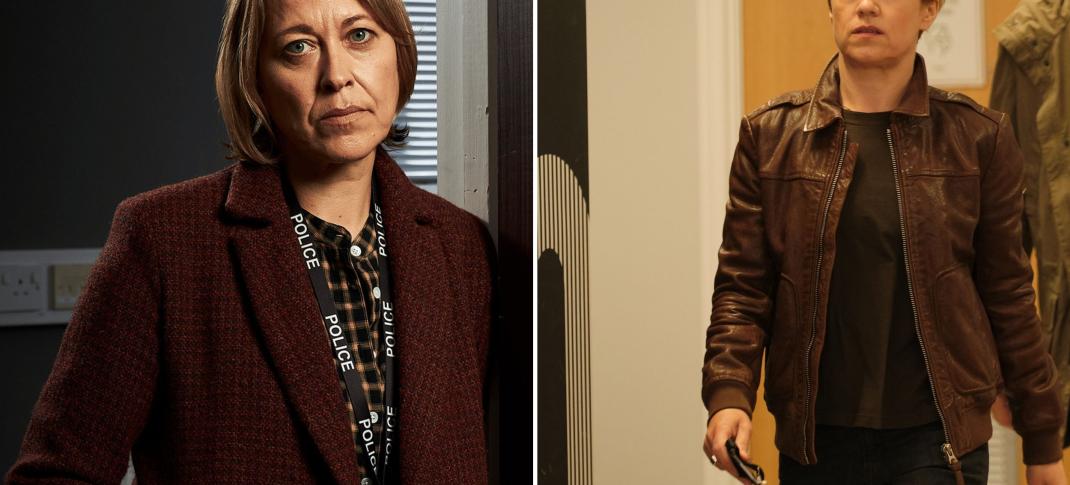 Unforgotten shocked viewers at the end of Season 4 by killing off lead DCI Cassie Stuart, played by actor Nicola Walker. The death came as a shock for multiple reasons, not the least of which was both the character and the actor had become synonymous with the series. That Cassie was killed off in a senseless car crash that had nothing to do with the case at hand and that her exit had been planned for two seasons only added to fans' grief at losing the character. But life goes on, and so does the show. But instead of promoting Sanjeev Bhaskar's Sunny Khan to DCI and Carolina Main's Fran Lingle to his main sidekick, the show is recasting the lead role entirely, with Sinéad Keenan taking over the division as DCI Jessica 'Jessie' James.
The Irish actress' name may not be familiar to PBS viewers. However, BBC America fans will recognize Sinéad Keenan from the U.K. version of Being Human as werewolf Nina Pickering, part of the main cast for the first three seasons. She also turned up in Agatha Christie's Poirot, Silent Witness, and David Tennant's final episodes of Doctor Who, "The End of Time Parts 1 and 2" as Addams. Her most recent hit series appearance was as DI Paula Cassidy in Showtrial, which heads to this side of the pond on AMC+ later this year.
Showrunner Chris Lang revealed Keenan's casting on Twitter. He announced her arrival as the new lead and revealed that production for the new season had just gotten underway. The picture he included showed the first table read, though, notably, he did not reveal the four guest cast suspects for Season 5, nor did the press release give out any details for this year's cold case.
Delighted to be able to finally tell you that the brilliant @SineadKeenan will be joining the gorgeous @TVSanjeev to play D.C.I Jessica 'Jessie' James to his D.I. Sunil 'Sunny' Khan in #Unforgotten 5. Shooting started...about an hour ago. How lucky are we. pic.twitter.com/Alqo4vWROE

— Chris Lang (@ChrisLangWriter) March 14, 2022
The press release for Keenan's addition to the series contained a statement from the actor confirming how thrilled she was to be joining the hit show. "I have long been an admirer of Chris Lang's work, so I am absolutely delighted to be joining the Unforgotten team," she said. "I'm very much looking forward to working with the extraordinary cast led by the brilliant and incredibly lovely Sanjeev Bhaskar. And I'm hoping that if I play my cards right, I might even get to take a peek in Sunny's backpack!"
Keenan's Jessie James will partner with Sanjeev Bhaskar, who returns as Sunny Khan. Michelle Bonnard is also expected to return as Sunny's now-wife, Sal. The rest of Stuart's team of investigators are also expected to be back to adjust to the new boss. That includes Jordan Long as DS Murray Boulting, Lewis Reeves as DC Jake Collier, Carolina Main as DC Fran Lingley, and Pippa Nixon as DC Kaz Willetts. Colin R. Campbell is expected to return as Superintendant Clive Andrews and Georgia Mackenzie as pathologist Dr. Leanne Balcombe. It is uncertain if any of the Stuart clan will be back, so fans may also be saying goodbye to Peter Egan, Janet Dibley, Jassa Ahluwalia, and Alastair MacKenzie in favor of meeting Jessie's family instead.
Unforgotten Season 5 does not have a release date yet, though Chris Lang hinted on Twitter that a U.K. release date on ITV is planned for late 2022. That suggests when Unforgotten returns to PBS, it will head back to its original springtime Sunday night berth for 2023.
---
By
for on March 14th, 2022
More to Love from Telly Visions