By
for on June 7th, 2023
Acorn TV Renews 'Signora Volpe' For Season 2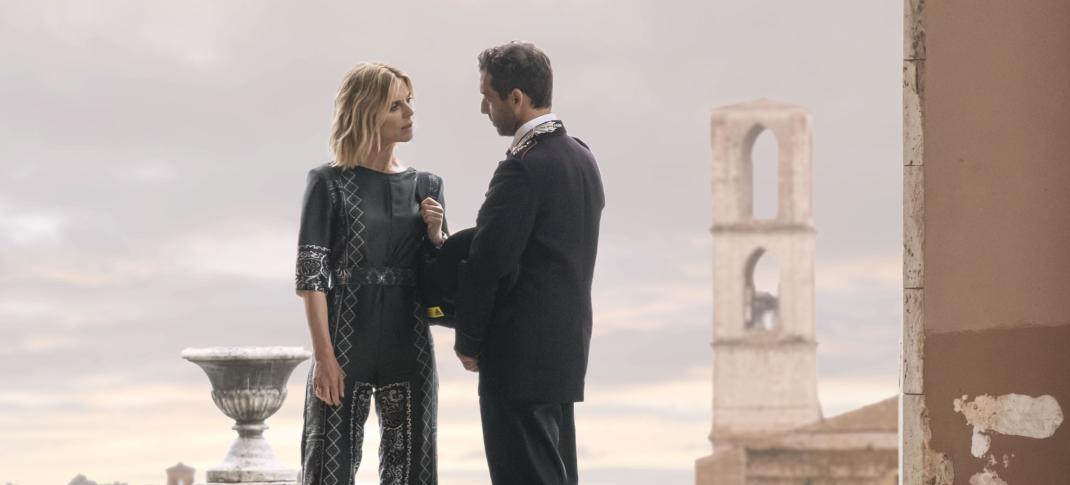 It's been over a year since Signora Volpe was initially released on Acorn TV in May 2022. The Italian-set series is about disillusioned British spy Sylvia Fox (Emilia Fox), who attempts to retire to the Mediterranean and reconnect with her family, only to have those plans disrupted by her inability to stop solving crimes. Acorn TV initially commissioned the spy-turned-detective series in April 2021, and at three feature-length episodes, it was an easy lift to film in Italy that summer for a 2022 release. However, with little coverage and no news post-streaming, it seemed destined to be a one-season wonder.
However, in June 2023, Acorn TV announced the show was returning for another set of episodes, complete with a picture of Fox holding the clapper to indicate the start of filming. The new season will again consist of three feature-length episodes written by the series creators, Rachel Cuperman and Sally Griffiths, who are Midsomer Murders veterans.
The show's first season kicked off with Sylvia, a cynical M-I6 operative looking for a way out of the spy game, heading to a village in Umbria to attend her niece's wedding and spend time reuniting with her sister Isabel (Tara Fitzgerald). Of course, wherever you go, there you are, and soon Sylvia is working a local murder investigation alongside the handsome and available Carabinieri Captain Giovanni Riva (Giovanni Cirfiera). The series turns into a bit of a will-they-or-won't-they, as the sisters struggle to have a relationship, with Isabel waiting for Sylvia to disappear on her again, or worse, never come home.
Here's the Season 2 synopsis via Deadline.
Season 2 finds former British spy Sylvia Fox even more deeply in love with Italy, and  with life in the picturesque mediaeval town of Panicale. Contrary to her sister Isabel's expectations, Sylvia appears to have lost her nomadic instincts, and after a year of living in Panicale, is fast becoming part of the local community. Sylvia spends her time reconnecting with her sister and restoring a gorgeous but crumbling old house in the hills. But old habits die hard, and though Sylvia might have left her job at MI6 behind, her unique skillset and appetite for solving mysteries remain undiminished. As Sylvia's relationship with handsome Carabinieri Captain Giovanni Riva develops, Riva is by turns frustrated and grateful for Sylvia's idiosyncratic participation in a variety of local investigations. 

The season will see Fox investigating a murder and blackmail involving pillars of the Panicale community; going undercover at a deadly house party on the shores of Lake Trasimeno; and encountering an old foe seeking revenge on Sylvia, resulting in her family and Captain Riva engaging in a race against time to save her life.
Fox, Fitzgerald, and Cirfiera all return to their leading roles for Season 2. They are once again joined by Matteo Carlomagno (All The Money In The World) as Isabel's husband, Matteo Vitale, and Imma Piro (Rose Stone Star) as her daughter, Antonella. Season 2 will add Elena Di Cioccio (Squadra Mobile) to the lineup, with Nicholas Farrell (The Crown) featuring in two episodes as a mystery guest.
Cuperman, Griffiths, and Fox executive produce the series with Marc Samuelson and Josie Law for Route 24, Catherine Mackin and Bea Tammer for Acorn Media Enterprises, Simon Cox for Banijay Rights, and Cristina Giubbetti for Cattleya. This season will bring on two new directors, Bindu de Stoppani (Finding Camille) and Declan Recks (Death in Paradise), to split helming duties across the three installments.
Signora Volpe Season 2 is expected out in the spring of 2024.
---
By
for on June 7th, 2023
More to Love from Telly Visions