By
for on February 12th, 2022
The "Why Didn't They Ask Evans" First Clip Introduces Frankie Derwent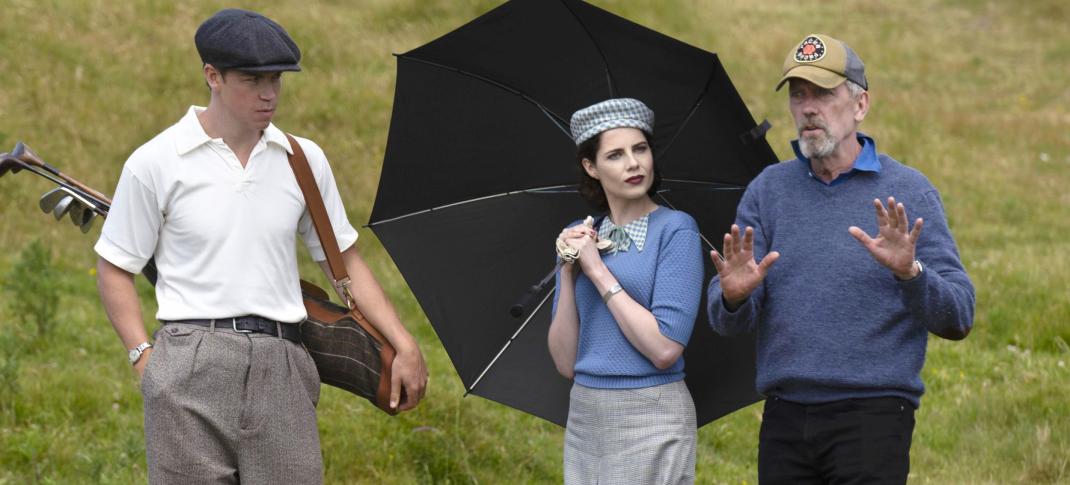 BritBox's announcement of Hugh Laurie's adaptation of Why Didn't They Ask Evans? last year marked the production studio's most prominent, most expensive original to date, and the first clip looks spectacular. If the company's response is any indication, it seems that the streaming service is happy with the results of its first foray into making Agatha Christie adaptations in-house; so happy, it's going to keep making them. At the Television Critic's Association press tour, the company announced that Laurie's next version was only the beginning. Three more Christie stories are being commissioned to follow and will join the amassed collection of other adaptations on the service.
But there's an interesting twist, especially for those of us who have become accustomed to multiple adaptations all stemming from the same source, whether it be Kenneth Branagh, Sarah Phelps, or the Agatha Christie Ltd. productions on ITV. BritBox will let each of these Christies stand on their own as completely separate works, allowing each director to put their own stamp on it, even as they may function as an interconnected universe. (BritBox compared it to DC Films, as opposed to Marvel. I cannot tell if this means I should start referring to it as the ACEU. Either way, we were promised no spandex.)
As for Why Didn't They Ask Evans?, Hugh Laurie told the assembled reporters that he believes there's a comic spirit to the novel, which tracks back to another big hit from the period. "Agatha Christie published this novel a year after Dashiell Hammett published The Thin Man. And I have it in my mind that she either read it, The Thin Man, or she saw the film which came out the same year. And I think she was animated by that. It's got a sort of American bounce to it and a comic spirit, which I absolutely adored in The Thin Man, too. And I've got a feeling that she did. And she wanted to imbue these characters with that kind of playfulness and spirit."
The first clip from the series certainly feels of a piece with that:
Here's the series synopsis:
Based on her 1934 novel, Why Didn't They Ask Evans? opens with a fine Agatha Christie enigma: a man lies dying at the foot of a cliff, apparently the victim of an accidental fall; with his final breath, he utters the mysterious question of the title and promptly expires. Some people - perhaps most people - might shrug at the impenetrable oddness of the words and move on with their lives. But Bobby Jones, and his childhood friend, Lady Frances "Frankie" Derwent, are not most people. They resolve to honor the dead man by playing amateur sleuths with the mission of deciphering and then answering his final question. In so doing, they hit upon a dark conspiracy of deceit, betrayal, and - perhaps unsurprisingly - murder. 
Will Poulter and Lucy Boynton play Bobby and Frankie, respectively. They will be Conleth Hill (Vienna Blood) as Bobby's mentor, Dr. Thomas, and Daniel Ings (I Hate Suzie) as Roger Bassington-ffrench (that's how it's spelled!), a target of the duo's early suspicions. Maeve Dermody (The Beast Must Die) plays Moira Nicholson, the troubled wife of the domineering Dr. James Nicholson, and Jonathan Jules (Small Axe) appear as Ralph "Knocker" Beadon, one time shipmate of Bobby, and good man in a tight corner.
The three-part series, Why Didn't They Ask Evans?, premieres on BritBox here in the U.S. on Tuesday, April 12, 2022.
---
By
for on February 12th, 2022
More to Love from Telly Visions