By
for on March 31st, 2017
'The White Princess' Comes to Starz This April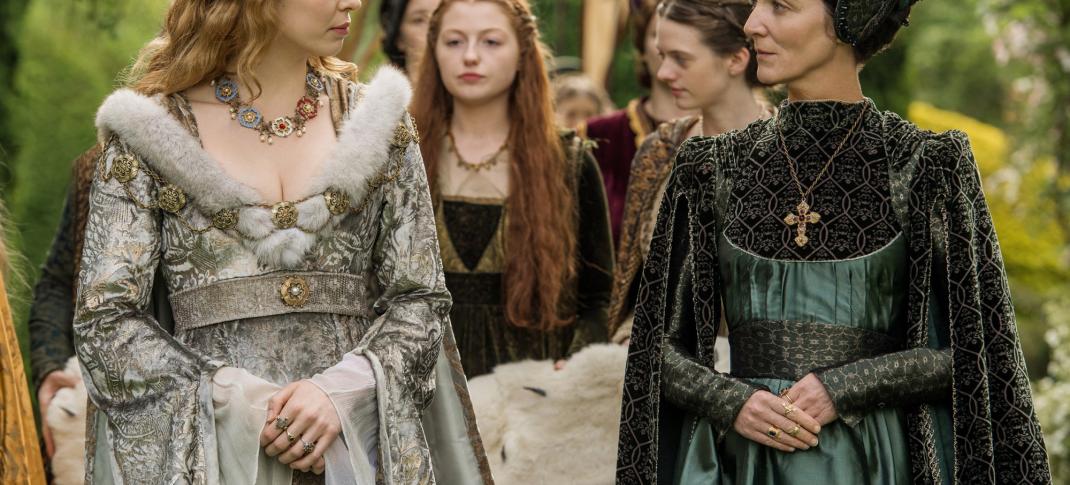 After what feels an amount of time possible equal to the length of the actual Wars of the Roses, the highly anticipated sequel to popular period drama The White Queen is finally about to hit our televisions. The White Princess' reign will officially begin on cable network Starz on Sunday, April 16.
The series will continue the story of author Philippa Gregory's Cousins War series of novels, which depicts England's Wars of the Roses from the perspective of the women involved.
Jodie Comer stars as Elizabeth of York, the titular White Princess whose marriage to Henry Tudor (a.k.a King Henry VII) unites the Houses of York and Lancaster following the death of King Richard III at the Battle of Bosworth Field. The rest of the cast is full of exciting and familiar faces, including Game of Thrones' star Michelle Fairley as the King's mother, Lady Margaret Beaufort, and Miss Fisher's Murder Mysteries'  Essie Davis as Elizabeth Woodville, the widow of King Edward IV and the mother of young Elizabeth.
The story picks up just three days after the conclusion of The White Queen, as the conflict is still fresh and the peace still very new. (And only really exists because of the promise of a York-Lancaster marriage). Young Elizabeth (or Lizzie as she appears to be referred to in this drama) must struggle to survive, constantly pulled between her York relatives and new Tudor in-laws.
Watch the full trailer for yourself below:  
As with The White Queen, you should probably know going in that not every bit of this saga is entirely historically accurate. But it's exciting to see a series that specifically focuses on the women of this time in history, a story that is so often dominated by the men. (Even Margaret Beaufort herself, who notoriously ran and planned every detail of her son's – and at one point even her grandson's – court, is generally relegated to being part of their stories, instead of her own.) So, in order to get that that long-needed perspective, maybe it's okay if a few plot twists were added for drama's sake.
If you've never seen it, The White Queen is available to stream on Amazon's Prime service. The White Princess begins in April on Starz. 
---
By
for on March 31st, 2017
More to Love from Telly Visions