By
for on January 11th, 2019
Where We Left Everyone at the End of 'Victoria' Season 2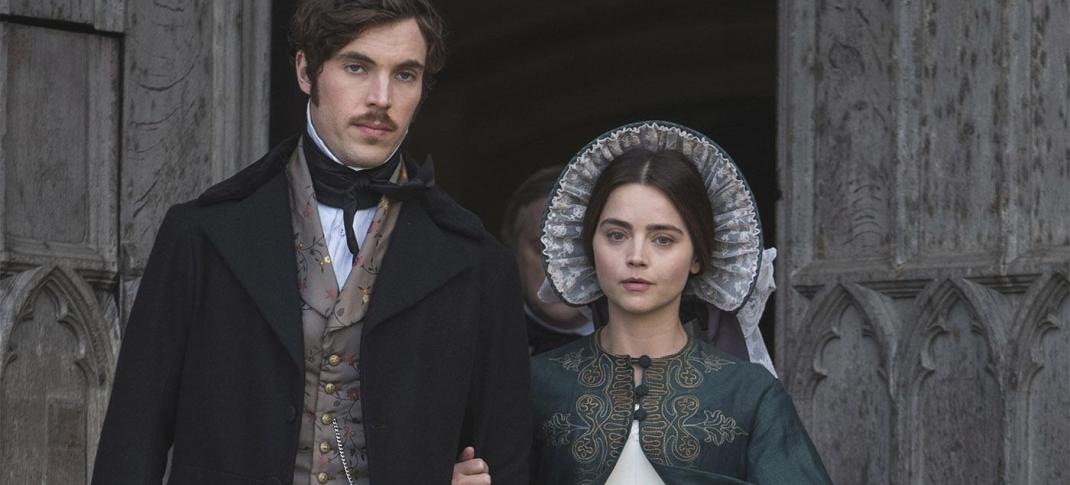 Victoria returns to Masterpiece this weekend on most PBS stations as Season 3 begins. Let's quickly recap where things stand with everyone.
Lord Melbourne: "I feel quite certain you can manage without me now, Ma'am."
The first season of Victoria was a show trying to find its legs and its voice in the cultural landscape. Due to the timeslot it landed, it was inevitably billed as "Downton Abbey, but royalty," while the timing of the show's premiere brought unavoidable comparisons to Netflix's The Crown. But Victoria has turned out to be neither of these things. Though it did try for an "upstairs/downstairs ensemble" feel in Season 1 to imitate Downton, by last year it had settled into "Upstairs, with a running single Downstairs subplot." The servants just aren't where the show's heart lies.
As for historical accuracy, once again, by Season 2 the show had dropped all pretense of an attempted march through the highlights and lowlights of the Queen's reign in some semblance of order, which Netflix's more modern queen-themed series (mostly) adheres to. This is a show far more interested in a good romantic yarn than when the Irish famine peaked relative to who was Prime Minister, or how far along Victoria was in the birth of her nine children at any given point in the series. After all, a show that accurately showed how many kids the Queen had in such a short period of time would have to spend at least two seasons with her never leaving the nursery, and no one, not even Masterpiece's most hardcore fans, would stand for it.
So where are we as Victoria Season 3 picks up? Though the show supposedly covered most of the 1840s, but by the end of the regular season ("The Luxury of Conscience"), Victoria still only had two children (Victoria and Edward) when in real life she actually was up to five (including Alice, Alfred, and Helena). This is because the storyline for the finale, where Alfred finally gets Baroness Lezhen fired actually took place in 1842, when there were still only two kids. The Christmas special, which aired as the U.S. season finale, quietly brought the family numbers closer to speed for where the show will pick up. It added in all three missing in the background and had Victoria pregnant with the next one, Louise, though with little explanation of how the Queen went from having two to a sixth child on the way in the space of an episode. 
The holiday installment was far more interested in focusing on bringing in Victoria's goddaughter, Princess Aina (rechristened "Sarah"). By the end of the episode, Sarah has gone on to live with the Forbes family, but she may not be a one and done character, as the historical Victoria continued to sponsor her education, her debut in the London season, and approved of her marriage later on down the line. "Comfort and Joy" also spent time considerable time focusing in on Ernest and his hiding of a syphilis diagnosis from Duchess Harriet. Speaking of which, after a lovely guest-starring turn from Dame Diana Rigg as the Duchess of Buccleuch, her time as Mistress of the Robes drew to a close, even as her niece, Wilhelmina, married the closeted Lord Albert.
As for downstairs, the only story the series shows much interest in is Miss Skerrett and Francatelli, in a slow, drawn-out "will they or won't they." It remains to be seen what the show plans to do with this next season, or if it will decide to do more with other downstairs characters like Cleary or Penge.
As for politics, the Christmas special didn't touch on it, but the original Season 2 finale brought Prime Minister Robert Peel's time as a leader to a close, thanks to Drummond's death by an assassin's bullet meant for Peel, and then his party abandoning him over his about-face on the unpopular Corn Laws. Though these things didn't happen quite as back-to-back as the show would have us believe, the fact is that Peel resigned the Prime Ministership in 1846, but remained an influential backbencher until he passed away in 1850.
Season 3 begins with the arrival of Victoria's third Prime Minister, John Russell (played by John Sessions, of Outlander fame). He was Prime Minister from 1946-1952, with a brief return to the position in the 1860s. Historically, the Queen disliked Russell and his Whiggish ways, especially his Foreign Secretary, Lord Palmerston, who here will be played by Laurence Fox (Inspector Lewis). 
According to the synopsis, the show will start in 1848, which was the height of revolutionary fever in the U.K., coinciding with the French Revolution next door, when Louis Philippe (Bruno Wolkowitch) was deposed and fled to England in exile. (Viewers met him last season when the queen and her court visited France.) Victoria does actually leave London during this period in fear for her life, but in the end, the feared revolution did not materialize, and the family survived. Season 3 also promises at least one made-up story for this year, having Princess Feodora (Kate Fleetwood of Harlots), Victoria's half-sister on her mother's side, come to stay to get away from unrest in Germany. In reality, Feodora spent her life from 1828 onward living in the German Confederation, away from the stuffiness of English royalty, with only occasional visits.
Victoria Season 3 premieres on Sunday, Jan. 13, at 9 p.m. ET on most PBS stations. Check your local listings.
---
By
for on January 11th, 2019
More to Love from Telly Visions