By
for on March 14th, 2022
Where We Left Everyone After 'Sanditon' Season 1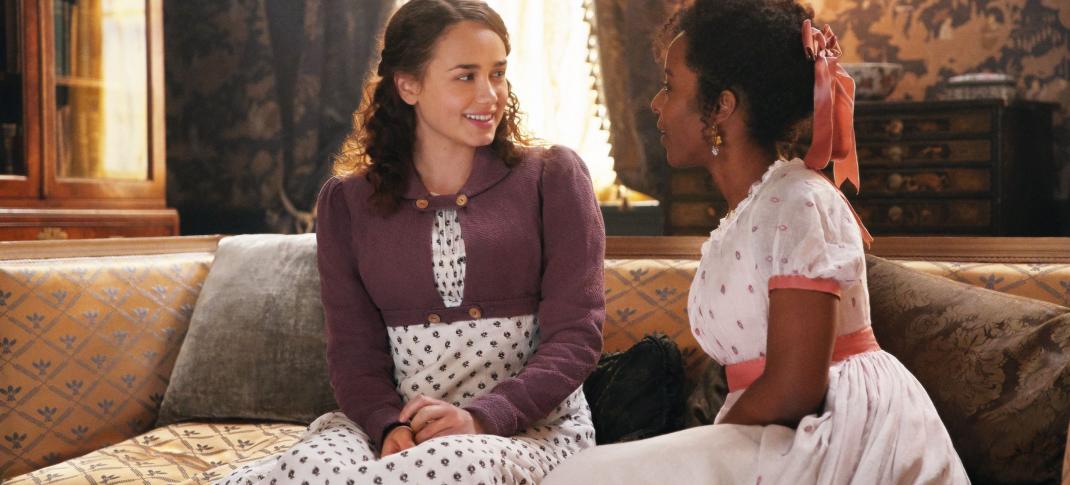 Before 2019, Sanditon was the deep-cut Jane Austen novel known only to superfans. Only 11 chapters were written before she died, enough to establish tone (rollicking comedy) and set-up, with heroine Charlotte Heywood. The eldest of a country gentleman, she goes to the titular seaside town with the Parkers, houseguests after a carriage crash, investors in Sanditon to make it a holiday destination. She meets Diana Parker, who has brought Miss Lambe from the West Indies to find a husband, and Sidney Parker, the second eldest. She also heads to the house of Lady Denham, the Parkers' principal investor, and meets nieces Esther and Clara, the latter of who has a "secret understanding" with Lady Denham's niece Sir Edward. 
That's all there is to the book. There are "completed" versions, the most famous of which Marie Dobbs wrote. However, the story didn't become mainstream until Andrew Davies, best known for his Jane Austen adaptations for TV, decided to take it upon himself to modernize and complete the story as an eight-part TV series for ITV. The show, canceled before it hit American shores in January 2020, was viewed as over when the finale arrived at the end of February, until it was magically revived in May 2021.
Since it's been over two years since that finale, let's run down what you may have forgotten.
Davies turned some of the lighthearted mysteries of the novel into serious subjects. Clara's "secret understanding" with Sir Edward is that he's sexually molesting her, the latest in a line of men to use and abuse her. He's also abusing Esther, his sister, and forcing her into his schemes to part Lady Denham from her money. Georgiana Lambe's status as a woman of color and an heiress makes her a target of the worst kind of racist aggressions and microaggressions. However, her real problem is her rebellious streak. Angry that she's under Sidney's care as his ward, she runs away with Otis, a freedom fighter working to end slavery in the US, only to discover he's sold her out to the highest bidder.
The story hints Charlotte and Sidney are the traditional Jane Austen endgame characters, though she is provided an alternate love interest. Young Stringer is a budding architect whose simple carpenter father disapproves of his ambitions. She also has issues with Sidney, especially regarding how he treats Georgiana until she realizes what a danger Miss Lambe is to herself. Their rescue of Georgiana from the man Otis sold her to is part of what cements their relationship. That and, you know, cricket. The series also adds Arthur, the youngest Parker, who spends most of his time with Diana, complaining about their agonies.
Esther manages to escape Edward's grasp and falls in love with Sidney's buddy, the endearingly sweet Lord Babbington. Clara and Edward are disinherited and thrown out of Lady Denham's house. Charlotte finds herself advised in love by the King's current mistress and decides to go for what she wants: Sidney. But disaster strikes in the form of fire. Sanditon's beachside real estate Tom and Mary have been building burnt to the ground, there's no insurance, and the Parkers are ruined. Sidney does the right thing and gets himself engaged to the woman who once broke his heart, Eliza, marrying her for her money to save his family. Stringer heads to London to go to architecture school.
At the conclusion of Season 1, Charlotte heads home in a carriage, sobbing hysterically, having lost any chance at love, while Sidney is left to marry a woman he doesn't love. It is a highly un-Austen ending, clearly meant to lead into a Season 2 where the lovers get back together. But will they?
Sanditon Season 2 begins on Sunday, March 20, airing at 9 p.m. ET on most PBS stations in weekly installments. PBS Passport members will be able to stream episodes one week early, starting on March 20 with Episodes 1 and 2. As always, check your local listings.
---
By
for on March 14th, 2022