By
for on June 29th, 2023
'Hope Street' Season 2 To Stream on PBS Passport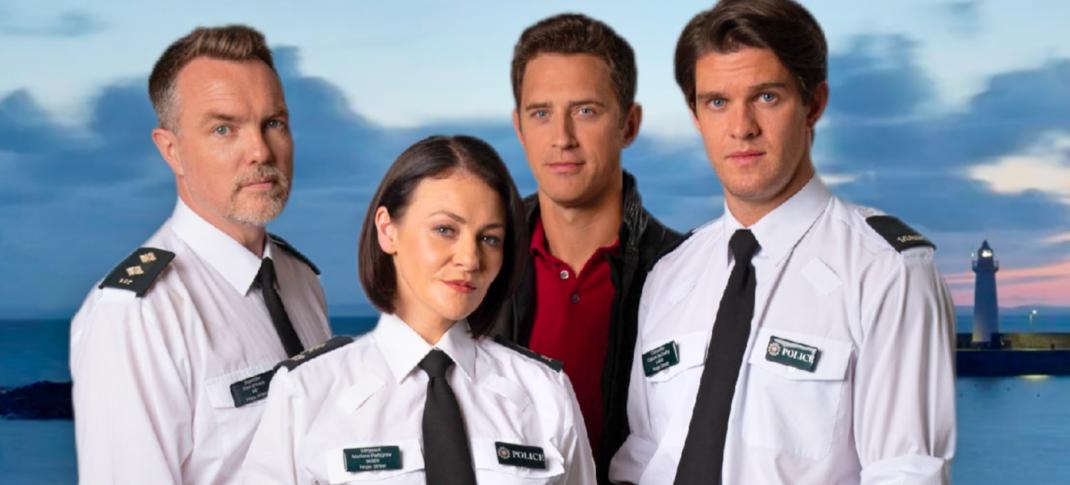 Most series that focus on Ireland, especially the U.K.'s section of Northern Ireland, either tell stories about "The Troubles," whether a period piece or a contemporary set story, or they tend to be mysteries about serial killers. (Sometimes, like in the case of Bloodlands, it's both.) That's one reason Hope Street, created by Paul Marquess (best known for The Bill), is such a breath of fresh air. Despite being a police procedural, the Northern Ireland-set series is more about celebrating the culture of small towns, focused on good vibes, family drama, and humor more than the death and destruction of the past. Now, it's getting a boost in America by coming to PBS Passport.
The series initially debuted on NI's BBC One in November 2021 and ran to the beginning of February 2022, with all episodes debuting in the U.S. on BritBox just before the finale aired. The series began with the surprise arrival of DC Leila Hussain (played by Amara Karan) to the local squad in the small town of Port Devine, with her undercover mission forming the overall arc of Season 1. Karan exited the series after the first season, giving it a close-ended finale, but the show was popular enough to be renewed. Season 2 begins with a new undercover officer arriving in town, DC Al Quinn, played by Stephen Hagan. Season 3 was greenlit in April 2023.
Season 2 followed the same schedule as the first, debuting in November 2022 and arriving on BritBox at the end of January 2023. PBS Passport is picking up the series starting with Season 2, as Season 1 isn't necessary to know what's happening. However, for completionists, it will be available on BritBox for PBS Passport members who decide they need to see it.
Here is the synopsis for Hope Street Season 2.
Season 2 picks up six months after the car crash at the end of the first season. Following his brush with death, DI Finn O'Hare is a  haunted man but in fierce denial that he is anything other than fine; trustworthy Sgt Pettigrew becomes acting Inspector in his stead. The Port Devine station is joined by a new detective, Al Quinn, who is a laid-back breath of fresh air – that is, until his willful daughter turns up and plunges him into a moral and ethical dilemma. Al struggles to juggle his duty as a police officer while protecting his daughter. Meanwhile, the underestimated PC McCarthy is always watching.
Most of the original Season 1 cast returns to join newcomer Hagan (The Larkins), with Ciarán McMenamin (David Copperfield) reprising his role as Detective Inspector Finn O'Hare, Kerri Quinn (Derry Girls) as Sargeant Marlene Pettigrew and Niall Wright (Dani's Castle) as Police Constable Callum McCarthy. Co-stars include Brid Brennan (Peaky Blinders), Des McAleer (The Crown), Aaron McCusker (Marcella), Niamh McGrady (The Fall), Rachel Tucker (Informer), Ellie Lavery (Almost Never), and Louis McCartney (Game of Thrones).
Marquess is joined by writers Jessica Lea, Christine Murphy, and Stuart Drennan, who helped pen Season 1, with Tess McGowan, Hamish Wright, Greer Ellison, and Karis Kelly coming on board to write some of the season's ten episodes. Directors Sean Glynn and Dez McCarthy, who split helming duties across Season 1, are joined by Enda Hughes this season, with Glynn and McCarthy directing four each and Hughes taking on the other two. The ten-episode season is produced by Long Story TV with Marquess as executive producer.
All episodes of Hope Street Season 2 arrive on select PBS Passport streaming services on Saturday, July 1, and air on some linear stations beginning July 2, 2023. As always, check your local listings/websites.
---
By
for on June 29th, 2023
More to Love from Telly Visions