By
for on August 20th, 2018
When Will 'Unforgotten' Season 3 Come To PBS?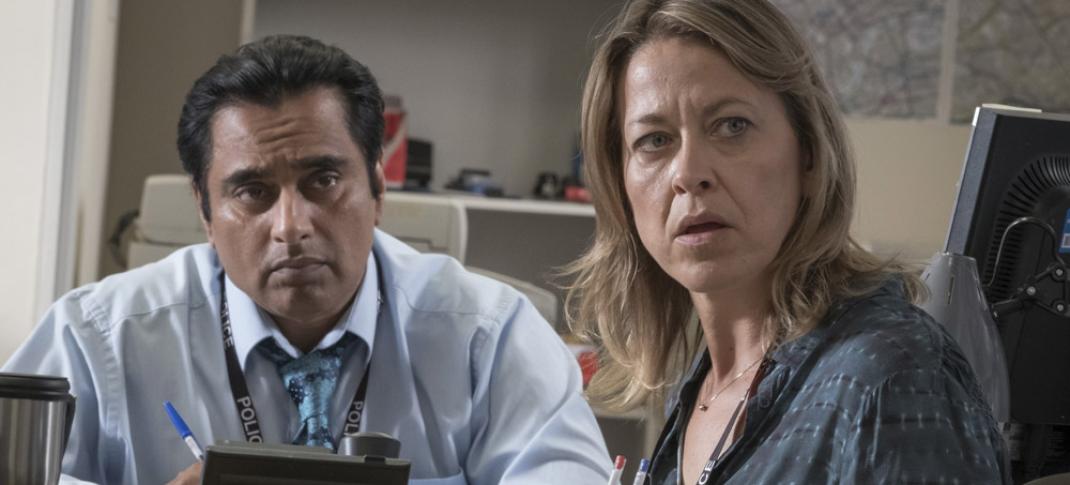 With Grantchester on a long hiatus thanks to the debate over whether or not star James Norton would return for another season, PBS picked up crime drama Unforgotten to fill its traditional schedule space this past spring. The show, which might be described as an "anti-whodunit," stars Nicola Walker as DCI Cassie Stuart and Sanjeev Bhaskar as her partner in crime-solving, Sunny Khan. The show was a surprise hit, with Seasons 1 and 2 airing back-to-back in 90-minute installments. As the 2018-2019 season begins to shape up, fans are starting to wonder if PBS will bring over any more of the show next year.
The good news is there is more Unforgotten to come if PBS decides to put it on the schedule. Season 3 wrapped up airing in the UK over the weekend, and the reviews suggest the new season follows more in the vein of Season 2's plotting and pacing, which is a good thing.
Check out the ITV trailer for Season 3 below.
Like the first two seasons, the show once again is comprised of six 45 minute episodes and features four main suspects who might have committed a cold case crime. This newest  installment continues to close the time gap even further between when the murder happened and present day, with the victim's body dating back to 1999. Like Season 2, this means the suspects are of an age where figuring out who might be guilty doesn't feel like trying to punish a bunch of pensioners. But unlike Season 2, the victim is school age, so perhaps this time figuring out who the killer is won't feel like an exercise in searching for justice for someone who doesn't deserve it.
Moreover, Unforgotten doesn't look like it will stall out after a third round. Executive producer and writer Chris Lang spoke to Digital Spy over the weekend and said he expects ITV to greenlight another round as long as the viewership numbers are good enough, and if they can make everyone's schedule's work.
Depending on my schedule and Nicola [Walker's], but we'll make a decision soon. It's more on whether we can get the people back together. It's hard because they're all busy people. I wouldn't want to work with another team – it's almost unheard of to have the same director and writer, so it's if we can get everyone together, we will go again.
The Twitter thank you to the cast and crew he posted just before the finale on Sunday suggested the preliminary numbers for the first five episodes had given him hope a greenlight would be coming soon. 
So firstly thank you all so much for watching, yr support for #Unforgotten is never taken for granted. A lot of people have asked about #Unforgotten series 4 & I can certainly tell you....that an announcement will be made very soon! #Unforgotten4 @UnforgottenTV Watch this space!

— Chris Lang (@ChrisLangWriter) August 19, 2018
As to getting the band back together, Unforgotten went over 18 months between Seasons 1 and 2, and 15 months between Seasons 2 and 3, so ITV has plenty of time to make the schedule work for Season 4. As for Season 3 coming to PBS, it's most likely that they would be eyeing a spring time slot, which would mean an announcement for the coming airdate would be part of the January 2019 schedule release.
If you missed Unforgotten Seasons 1 and 2, they are both currently available to stream via the PBS Passport website. 
---
By
for on August 20th, 2018
More to Love from Telly Visions