By
for on June 30th, 2018
'Grantchester' Taps Tom Brittney as James Norton's Replacement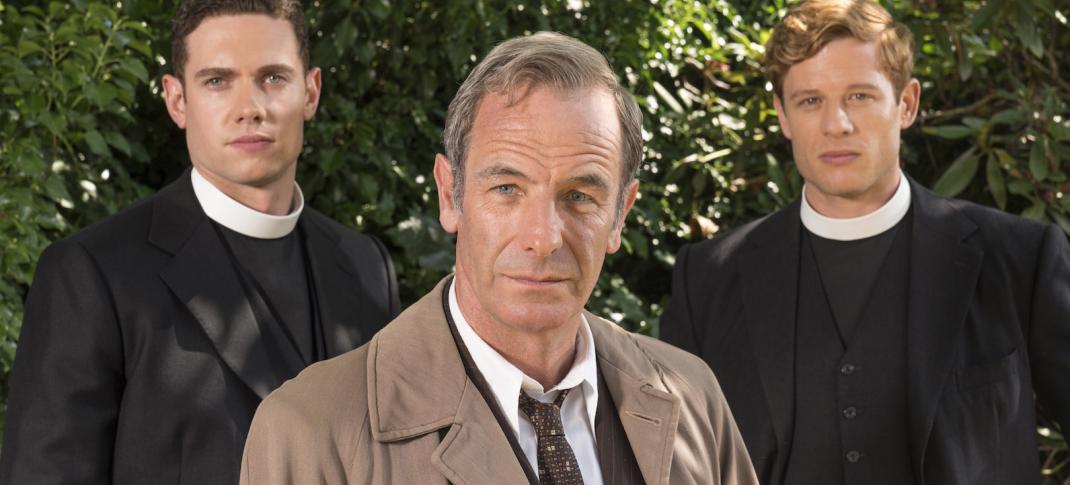 It's official: Grantchester has itself a new vicar.
With the news that star James Norton would be departing the popular mystery series during its upcoming fourth season, the big question was simple: Who would take his place?
Norton's presence (and performance) is a part of the series' appeal, so his successor, of necessity, has some pretty big shoes fill.  
Enter Tom Brittney, an actor with roles in Outlander, The Syndicate, Call the Midwife, The Five and more. Most recently, he appeared in the feature Film Stars Don't Die in Liverpool, but he's not exactly what you'd call a big name. That's probably on purpose, and a good idea. (After all, how many of us knew much about Norton before he was Sidney Chambers?)
Britney will play Will Davenport, a young, caring man on a quest for social justice. And he sounds pretty thrilled to be part of the whole thing. 
"I am beyond excited. From the moment I heard about the role of Will Davenport, it was something I wanted more than anything," Brittney said in a statement. " It's a real honor to be joining such a wonderful series, with such a loyal fan base."
Norton, for his part, seems fairly pleased with the choice.
"As excited as I am to be filming a new series of Grantchester, it's also heartbreaking to be saying goodbye to Sidney Chambers. I've loved this experience, and particularly working with such an extraordinary cast and crew," he said. "All the best to the fantastic Tom Brittney in his role as the new vicar. He is a wonderful addition to the Grantchester family."
The fact that Season 4 would officially be Norton's swan song was announced earlier this year, along with the news that the folks in charge would be looking to cast a new, presumably equally dreamy vicar to take his place.
And, to be fair, new clergyman Will Davenport sounds fairly fantastic in his own right. Per the ITV press release description, at any rate.
A man of the people, confident, caring and self-assured, Grantchester's young, new parish priest Will Davenport channels his boundless energy into a quest for social justice. He is a man of God, but with the devil inside of him. As Geordie draws him into righting the wrongs of criminal Cambridge, Will's own troubled past is unearthed.
One small wrinkle remains in all this, however. Though we know that Norton's final appearance as Sidney Chambers takes place in Season 4, we don't actually know how large a role Norton will have in this season. He could star in every single Season 4 episode. He could pop up for five minutes in the season premiere and peace out forever after. The truth could lie somewhere in between those two things. We just don't know yet.
Option C probably makes the most sense, from a viewer perspective. While Brittney is undoubtedly perfectly charming in his own right, it probably can't hurt to let fans take some time to get to know him. Some sort of transition period, in which both the outgoing (Norton) and new (Brittney) stars both appear would probably be best for everyone involved. So, you know, fingers crossed on that front.
Filming on Season 4 is currently under way, and we can expect an airdate on both sides of the pond at some point in 2019.
What do you think of the new Rev. Will? Let's discuss in the comments.
---
By
for on June 30th, 2018
More to Love from Telly Visions