By
for on May 30th, 2022
'We Hunt Together' Season 2 Will Premiere on Showtime This Summer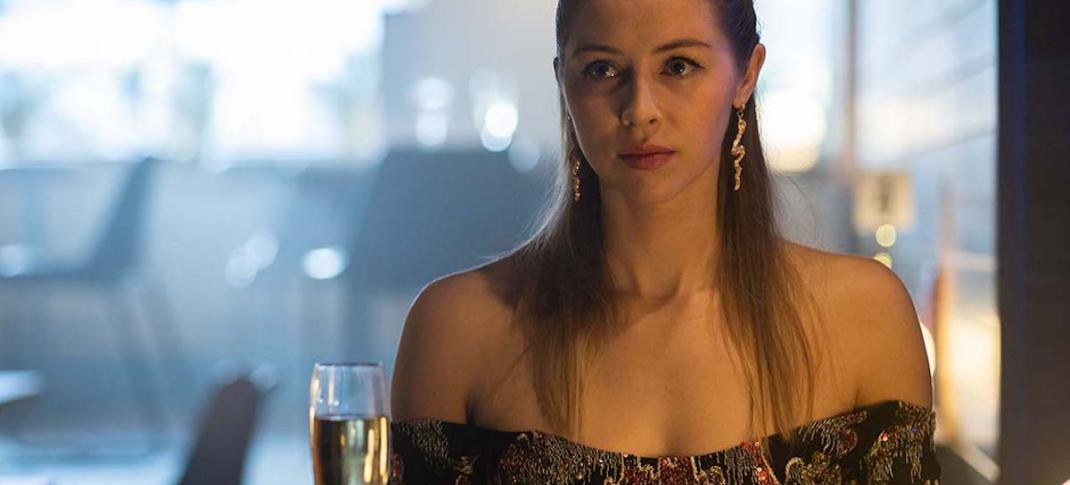 The first season of Showtime's We Hunt Together was the rare crime drama that actually tried to do something different in this particular genre space. An out-of-the-box-style crime thriller, it told the story of a series of murders and the cat-and-mouse chase to find the culprit that focused as much on the couple committing the crimes as the pair of police detectives tracking them down. As a result, the show placed its audience in a strange position, one in which we as viewers are asked to wrestle with questions of fairness, justice, and vengeance. 
Season 2 appears as though it will flip the tables on our expectations once again, reframing one of its primary hunters from last season becomes something that feels a lot like prey in this sequel.
The first season of We Hunt Together followed the story of Freddy (Hermione Corfield) and Baba Lenga (Dipo Ola), a phone sex operator and a nightclub attendant who have a slightly less than traditional meet-cute when he beats the crap out of the date that's attempting to sexually assault her in an alleyway. Romance blooms, and so does a murder spree, as the pair begin plotting to off other men Freddy's identified as dangerous. Season 1 concluded with Freddy being released from police custody, having convinced them that her late boyfriend was the mastermind behind their spate of crimes (thanks in part to a literal deathbed confession in which Baba took the blame in order to clear her name). 
As Season 2 begins, Freddy has embraced the notoriety she gained from claiming to be one of Baba's many victims and dogged detectives DS Lola Franks (Eve Myles) and DI Jackson Mendy (Babou Ceesay) are more determined than ever to bring her down as a result. But when an outrageous new serial killer known as The Birdman (Colin Morgan) makes himself known and begins to rack up a body count, it becomes clear that this new, devilishly dark murderer has a bigger plan. And it involves targeting people who get too close to Freddy—which leaves everyone questioning just whom they can trust.
Watch the teaser for yourselves below.
Season 2 is currently airing in the U.K. on Alibi, but American fans won't have to wait too long to see the series's continuation for themselves. It will arrive in the U.S. beginning Friday, June 24, when all six episodes will become available to stream in full for all Showtime subscribers, with linear weekly broadcasts beginning with a pair of episodes on Sunday, June 26.
This combination of streaming and an on-air broadcast plan that allows viewers to choose whether to binge or watch weekly is an intriguing one, and something I wonder if this network (or others like it) will do more of in the future.
We Hunt Together Season 1 is currently streaming on Showtime. 
---
By
for on May 30th, 2022
More to Love from Telly Visions