By
for on December 18th, 2020
The 10 Best British Shows That Aired On American TV In 2020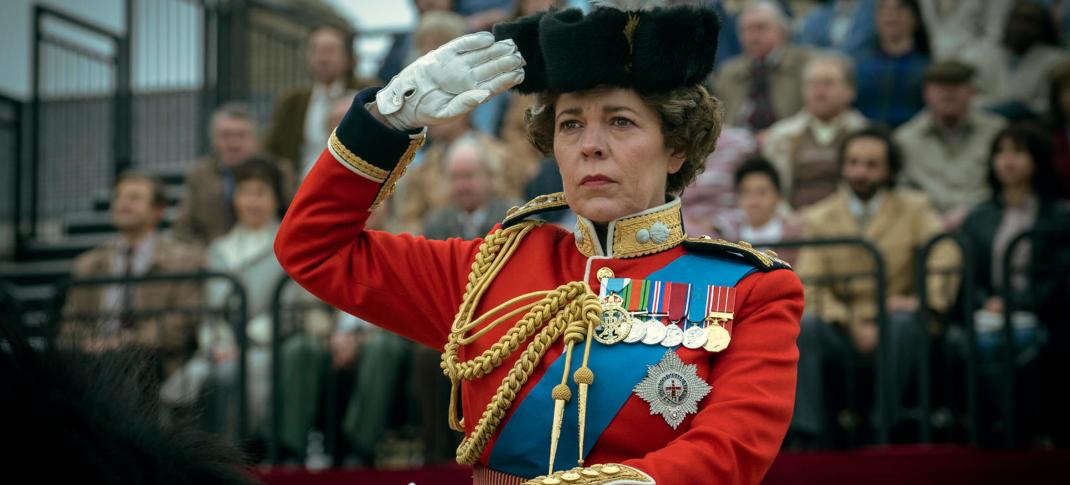 The beginning of the 2020s was always going to be a growth year for streaming. It would be an opportunity for British TV fans to get more shows on this side of the pond than ever before. What no one foresaw was just how much streaming would come to dominate the entertainment landscape when the coronavirus pandemic hit in March. Not only did new streamers bring over UK shows, but other networks began importing British series as "new-to-you" TV for American audiences. The result was a plethora of riches in the telly department.
At the end of this banner year, let us look back at the best in shows.
The Crown Season 4
It took four seasons, but The Crown finally reached the good stuff in the 1980s, with Charles and Diana's marriage and their disastrous marriage.
Gillian Anderson got the press ahead for her Thatcher performance, but Emma Corrin's Diana kept audiences riveted. The arrival of Princess Diana took the series, which had been averaging double-digit millions, into one of Netflix's most significant offerings of the year. The series was so pointed in its critique of the royal family, the British government is worried it needs to be labeled fiction. Netflix should label it Must Watch.
Normal People
Hulu's going through a bit of an identity crisis at the moment, at once a linear cable substitute, the home of FX on Hulu (and everything else Disney deems inappropriate for Disney+), and an original streamer.
Most of its offerings have been hit and miss as a result, but Normal People, which was done in conjunction with BBC Three and Screen Ireland, was one of their best offerings. Based on Sally Rooney's best-selling novel, the simple love story of two ordinary people, actors Daisy Edgar-Jones and Paul Mescal brought this coming of age and love story exquisitely to life.
Small Axe
This series of films released as a series only began dropping one a week after Thanksgiving, so viewers can be forgiven for not having noticed it. But that needs to end now. This British anthology film series on Amazon, created and directed by Steve McQueen, are some of the best stuff of 2020.
The films each focus on a different aspect of the 1960s era West Indian immigrant community in London. Letitia Wright, John Boyega, Malachi Kirby, Shaun Parkes, Rochenda Sandall, Alex Jennings, and Jack Lowden star across the five stories: Mangrove, Lovers Rock, Red, White and Blue, Alex Wheatle, and Education, each of which are deserving of their own big-screen theatrical release. In these pandemic times, the least we can do is stream them.
The Capture Season 1
NBC Universal's new streaming service, Peacock, will mainly be seen as the home of Downton Abbey for the foreseeable future. But it launched with several British co-pros, heralding where this eventually could be a must-subscribe for Anglophiles.
The best of their batch is The Capture, a blend of procedural mystery and Bodyguard-like thriller, starring Holliday Grainger and Callum Turner. When a soldier insists footage of him attacking a woman on the street isn't real, DI Rachel Carey discovers not all video footage is what it seems and that this is a plot that could go much higher than she knows. 
The Great Pottery Throw Down Season 1-3
Fans of British TV should subscribe to HBO Max (now on Roku!) because it has everything from the BBC America library to HBO's BBC co-pros. It is also importing UK TV a la Netflix, including The Great British Baking Show's sister spinoff, The Great Pottery Throw Down.
It's GBBO but for ceramics, with a set of much kindlier judges and hosts than the ones currently inhabiting the Bake Off tent. It sounds like an odd premise, but I promise you, it's just as delightful as oven kneeling and fondant, even if the results aren't entirely as edible. 
Dead Still
Acorn TV went the whole hog this year, releasing back-to-back originals and exclusives over almost the entire course of 2020. Of the offerings, the best was one that on paper sounds like yet another period procedural, Dead Still.
Set in 1880s Ireland in the heyday of memento mori, aka postmortem photography, the show stars Michael Smiley as Brock Blennerhasset, a photographer specializing in the dead. He finds himself slowly wrapped up in a series of murders, which all link back to his work. Though it's not always period-accurate, it is one of the most riveting series Acorn TV has done so far.
We Hunt Together
When anglophiles picture "British series," they don't think of Showtime. But that changed this year, in the wake of the pandemic, as ViacomCBS pulled over several UK imports to help buoy channels like The CW and Showtime through the summer.
The best of the batch was the thriller-mystery, We Hunt Together. Babou Ceesay and Eve Myles are the odd-couple team of cops chasing down lovers and serial killers Freddy (Hermione Corfield) and Baba (Dipo Ola). But this isn't your average cat-and-mouse detective show, as much as it is about two sets of broken people who come together, one to create order and the other chaos.
Killing Eve Season 3
BBC America kept the Killing Eve ball rolling this season. This was the year the show branched out beyond the cat-and-mouse. It also took the time to delve more into Fiona Shaw's Carolyn Marten, including adding her daughter, Geraldine (Gemma Whelan). The results could be screamingly funny at times.
But for fans of the series, this season's real revelation was diving into what makes Jodie Comer's Villanelle tick. The season was a tour de force for her character, almost to the detriment of Sandra Oh's Eve, who at times felt somewhat sidelined. Hopefully, that will be rectified come Season 4, when yet another new showrunner and writer takes the helm.
His Dark Materials Season 2
Landing the award for "Most Improved Series," there's His Dark Materials Season 2. The BBC-HBO show (though it does also stream on HBO Max) figured out that the more it followed the lead of Ruth Wilson of Mrs. Coulter, the better off it was. It also managed to add back in the magic and wonder of a universe of multiverses that was strangely missing in Season 1.
Though the final episode was not finished before lockdown, meaning James McAvoy will not appear this season, the seven episodes we did get are a show worthy of the novels from which they are adapted, and at times even surpass the source material.
World on Fire Season 1
This year's biggest surprise show came from PBS, with World on Fire. It could have been yet another British series about World War II and Nazis, but it's not. Instead, it's a gripping look at the stories from this period that rarely get told, those of women, of men who aren't heroes, of pacifists.
There are times when it practically feels like the war is somewhere else, far away, a terror you can't see but silently permeates the air. Though it has its flaws, it's the kind of 1940s era period piece I can get behind. Hopefully, Season 2 won't be too delayed beyond 2022.
---
By
for on December 18th, 2020
More to Love from Telly Visions