By
for on December 30th, 2022
Where To Start With Walter's Choice/Walter Presents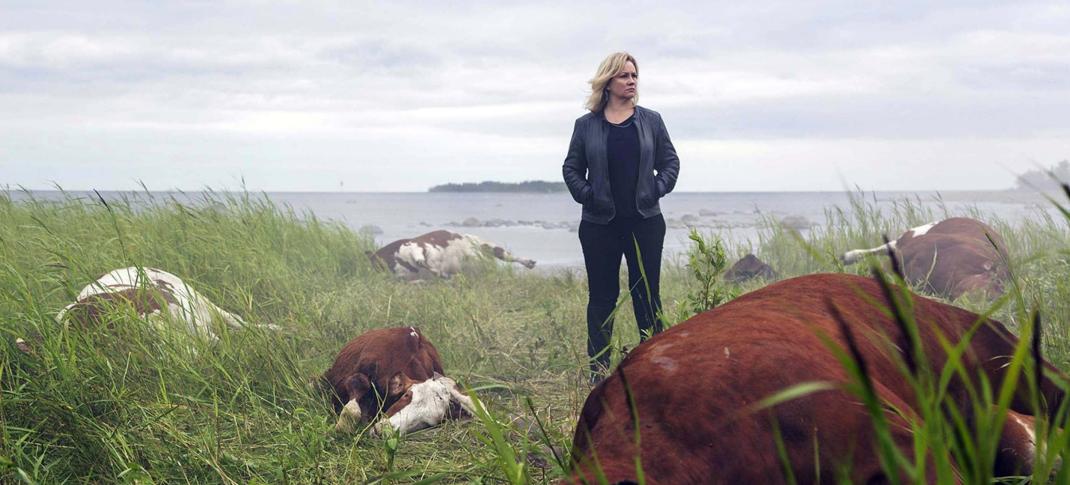 At the 2020 Oscars, Bong Joon Ho famously called out Americans specifically (and the English-speaking world at large) for "the bigotry of one-inch subtitles." However, there was already one man on the case. Walter Iuzzolino, the man behind the Channel 4 streaming anthology franchise Walter Presents, had started a mission in 2016 to bring the best of TV from countries worldwide and present them to English-speaking audiences in their original language. Iuzzolino initially attempted to launch Walter Presents as a stand-alone streaming service in the U.S. in 2017, but by 2019 had instead made a deal to bring his programs to PBS Passport under the slightly altered name of Walter's Choice.
Walter's Choice has been a massive success for PBS Passport, so much so the public broadcaster is now starting to offer the series for linear airing to local stations on Thursday nights, which hasn't had much success since Mystery! folded into Masterpiece at the end of 2006. Moreover, Iuzzolino has also started a production company Eagle Eye Drama, which is remaking some of the biggest series in English. With new viewers discovering these programs, either via their local stations, or the English remakes, it seemed like a good time to create a primer on where to start if you want to get into the Walterverse.
Seaside Hotel (Badehotellet)
The first major hit for Walter's Choice here in the states, Badehotellet, or Seaside Hotel as it's called here, is a Danish series set in the interwar period, starting in 1928, with each season chronicling the titular hotel's summer season, as well as the goings on in the town of Skagerrak where it's located. The series was the most-watched fictional series on Danish television from Season 4 to Season 8 (Seasons 4 and 5 were set in the years 1931 and 1932, before skipping ahead to 1939 and 1940 for Seasons 6 and 7), and the Downton Abbey soap opera meets Agatha Christie-style mystery has been a hit here too. 
PBS Passport has Seaside Hotel Seasons 1-8, with Season 9 arriving Saturday, January 14, 2023. Season 6 will air weekly on some local PBS stations starting Thursday, April 27, 2023.
Stream Now
Seaside Hotel
Seaside Hotel is a story about the guests and staff at a beach hotel by the North Sea.
Image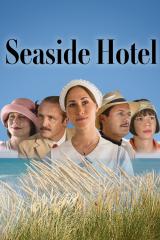 All the Sins (Kaikki Synnit)
Of the two most-watched series from Walter Presents in the U.K., All the Sins (Kaikki Synnit) and Deutschland '89, only the former has made it to PBS. The 2019 Finnish series starred Johannes Holopainen as Detective Lauri Räihä, an openly LGBTQ+ man on the verge of divorce from his husband. Räihä is sent back to the deeply religious Laestadian Lutheran community in Varjakka, where he grew up, to solve the murders of two men in the community. The mix of the highly religious and tightly-knit community and murder mystery proved so popular it was renewed for a second season, which starred an entirely new cast, and was set 15 years previous.
The first season of All the Sins is streaming on PBS Passport; there is no word if Season 2 will make its way here in 2023. (We're also hoping the complete Deutschland series, '83, '86, and '89, will make it over here this year.) 
Stream Now
All The Sins
A detective is forced to confront hard home truths about his past and his present.
Image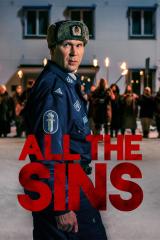 PBS viewers who love British TV tend to fall into two groups: those who watch period dramas and those who love mysteries. Walter Iuzzolino falls into the latter group, and many Walter's Choice series are dark and gritty police procedurals full of death and murder. The Belgian series Professor T splits the difference as a police procedural that's more lighthearted. The series ran three seasons in Belgium, starring Koen De Bouw as the titular Professor, Jasper Teerlinck, whose abrupt manner and fastidious behavior hide a keen mind for solving crimes. The series proved so popular it was one of the first Iuzzolino remade in English, with Ben Miller in the titular role.
All three seasons of the original Professor T are on PBS Passport, as is Season 1 of the English remake. Season 2 of the remake is expected to arrive on PBS Passport (and linear PBS) sometime in 2023.
Stream Now
Professor T
Professor T's world is slowly undone after agreeing to help solve a difficult case.
Image
The Hunter (Il Cacciatore)
A recent arrival to PBS Passport, The Hunter (Il Cacciatore), is not as much of a gritty, dark mystery as some others. Based on the autobiography, Cacciatore di Mafiosi, by magistrate Alfonso Sabella, the man responsible for taking down some of the most legendary mafioso in Sicily, including Leoluca Bagarella, Pasquale Cuntrera, and Giovanni Brusca. The three-season 1990s-era period piece series aired from 2018-2021 was a massive hit in Italy and the U.K., with Francesco Montanari starring as Sabella.
All three seasons of The Hunter are streaming on PBS Passport. No linear broadcast has been announced yet.
Stream Now
The Hunter
Italy and the mafia were at war in the early 1990s. Saverio Barone.
Image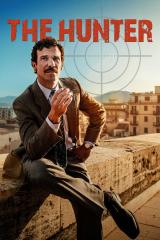 Before We Die (Innan Vi Dör)
One of the most often recommended series of Walter's Choice, Before We Die (Innan Vi Dör), was the first series Iuzzolino remade as an English language series. The Swedish series perfectly encapsulates the Nordic Noir genre, with Marie Richardson starring as police detective Hanna Svensson who discovers the mysterious informant in an organized crime syndicate is far closer to home than she realized. The original ran for two seasons, and the English remake, which stars Lesley Sharp in the lead role, will debut its second season on PBS Passport later this spring.
Both seasons of the original Before We Die are streaming on PBS Passport, as is Season 1 of the remake. Season 2 will arrive with all episodes Monday, April 10, 2023.
Stream Now
Before We Die
DI Hannah Laing persuades a confidential informant to help solve her lover's murder.
Image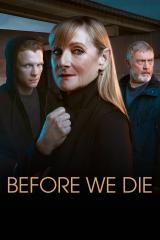 ---
By
for on December 30th, 2022
More to Love from Telly Visions