By
for on June 5th, 2023
'Before We Die' Season 2 Lands a Thursday Premiere on PBS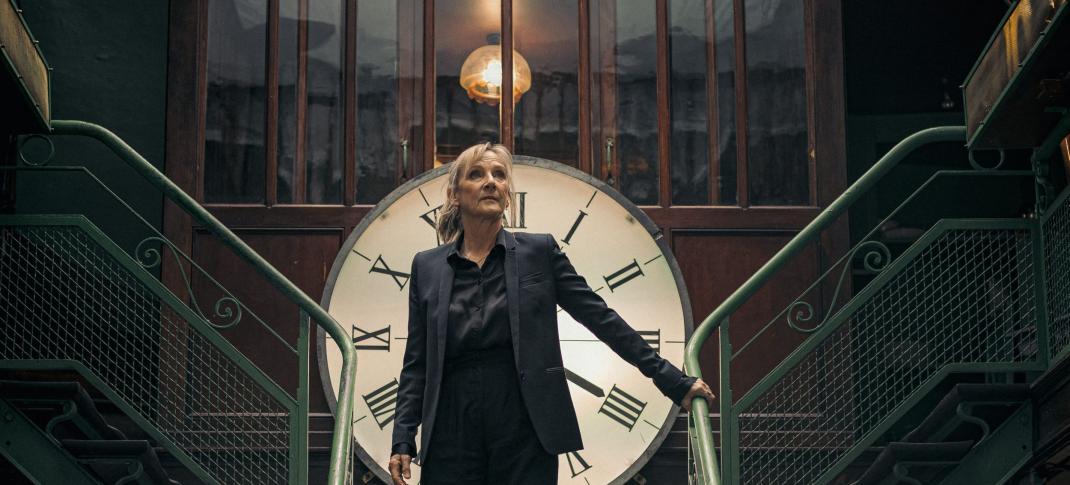 Walter Presents is a familiar brand to those who subscribe to PBS Passport. However, the foreign-language anthology series is still a recent phenomenon for those who still prefer to watch their TV over the air at set times like a person. The show has brought the best of non-English language programming to the U.K.'s Channel 4 since 2016 and PBS Passport since 2019. However, with the one-inch bigotry of subtitles still a significant factor, producer Walter Iuzzolino began remaking the most popular of them in English. Before We Die was one of the first to be commissioned, along with Professor T, and both landed second-season renewals, due out in 2023.
When the first seasons of Professor T and Before We Die premiered in 2021 and 2022, respectively, both were given the Sunday 10 p.m. ET berth following popular Masterpiece titles (Professor T aired after Unforgotten Season 4 and Before We Die after Sanditon Season 2.) However, that won't be the case for Season 2, at least for Before We Die. The Lesley Sharp-starrer will instead move to Thursdays, airing at 9 p.m. ET starting June 22, 2023.
This is a surprising move by PBS. As most regular viewers of public television know, the national schedule is not something local stations have to follow as a golden rule, unlike ABC or NBC. But certain days have more incentive for stations to stick with what PBS lays out, and Sunday night is the most adhered to by most stations since Masterpiece is one of the most popular shows on offer. Thursdays, however, are the least hewed to by stations, especially since Mystery! moved to consolidate with its Masterpiece parent brand. Even though Before We Die is scheduled to debut on June 22, the chances of stations carrying it that day are meager.
That being said, putting the English-language remake of Before We Die there may actually be in hopes of getting stations back in the habit of following the national schedule on Thursdays again. Since Mystery! decamped in 2007, PBS's Thursdays have been a catch-as-catch-can for 15 years. However, in the last year or so, the schedule has started offering up Walter Present shows on Thursdays -- the originals, in their native language with subtitles, not the English remakes. Series like La Otra Mirada, Badehotellet, and Unsere Wunderbaren Jahre have been the official broadcast titles for Thursday nights since September 2022.
Unfortunately, between being used to having Thursday for local programming and the foreign language element, most local PBS stations haven't been carrying Walter Presents. By putting the English language version of Before We Die, which already has a following from its Sunday broadcast, perhaps this will bring more stations and viewers to carry and watch the main anthology series.
Check out the Season 2 trailer for Before We Die, which unlike Season 1, will not follow the original series plot beat for beat but tell a brand new story instead.
Here is Season 2's synopsis:
Detective Inspector Hannah Laing and crime matriarch Dubravka Mimica, two mothers on opposite sides of the law, both lost sons in Season 1. Hannah's son fell in love with Bianca Mimica and fled overseas while Dubravka's son is missing presumed dead. While Dubravka seeks revenge, Hannah must finish the job her son started and expose the Mimica gang.
Sharp returns for Season 2 as Hannah Laing and will once again be joined by co-stars Patrick Gibson (Shadow & Bone) as Christian Radic, Vincent Regan (Luther: The Fallen Sun) as Billy Murdock, Kazia Pelka (World's End) as Dubravka Mimica, Issy Knopfler (Signora Volpe) as Bianca Mimica, Tijmen Govaerts (De Kraak) as Jovan, Tess Bryant (Professor T) as Rachel and Steve Toussaint (House of the Dragon) as Kane. Priyanga Burford (Industry) joins the cast for Season 2 in an undisclosed role. Eagle Eye Drama produces the series.
Before We Die Season 2 is already on PBS Passport for members to stream in full. The series will start airing on linear on Thursdays beginning June 22, 2023, at 9 p.m. ET; however, I strongly recommend checking your local listings on this one.
---
By
for on June 5th, 2023
More to Love from Telly Visions