By
for on December 13th, 2021
'Before We Die' Remake Starring Lesley Sharp To Debut In March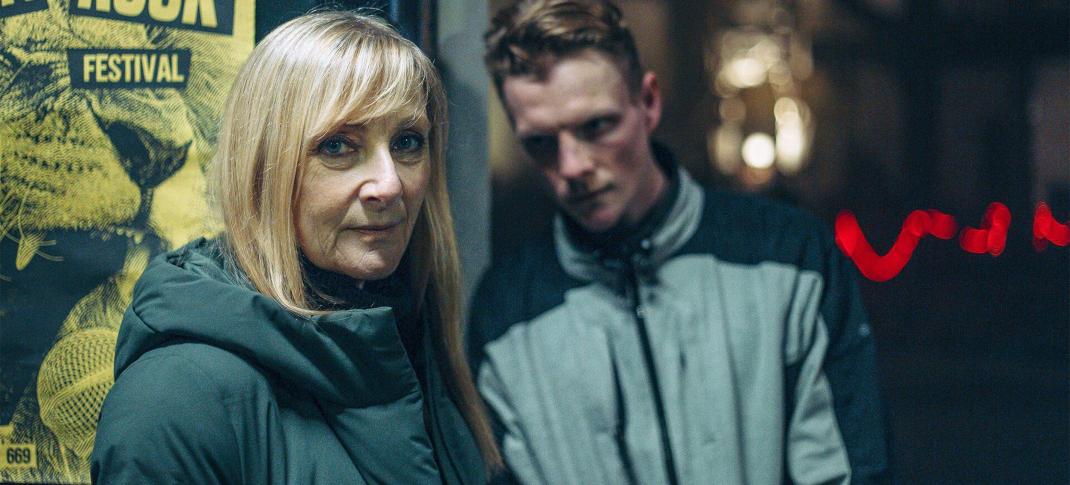 With the PBS schedule set for the first quester of the year, fans have a lot of shows to look forward to. But while most of the titles are recognizable, from the second seasons of All Creatures Great and Small, Sanditon, and Vienna Blood, to well-known titles like Call The Midwife and Around The World in 80 Days, Before We Die is far less so. Though the original Swedish series will be known to fans of Walter's Choice on PBS Passport, this show will be the least familiar of the upcoming 2022 slate for many broadcast viewers.
When Walter's Choice premiered the English language remake of its popular Belgian series Professor T, it heralded the beginning of a new era for the anthology series that has grown a following on PBS Passport. Walter Presents (Walter's Choice in the states) is filled with series handpicked by TV connoisseur Walter Iuzzolino and is known for its dark and mysterious foreign-language shows. But Iuzzolino is aware of the bigotry of the one-inch subtitles held by English language viewers on both sides of the pond and has recently branched out into remaking the series' biggest hits for U.K. television. With the U.K. version of Professor T already renewed for a second season, Before We Die hopes to follow suit.
The original series, a critically acclaimed Nordic Noir mystery, ran on Swedish TV from 2017-2019 with two eight-episode seasons. Featuring Marie Richardson as DI Hannah Svensson, a hardened police officer forced to arrest her son, Christian, for drug possession and criminal activity two years ago; the series begins when he gets out of jail. But despite his mother's desire to reconnect and get him on the straight and narrow, he goes to work for the criminal Mimica family, as Svensson discovers when her colleague Sven Birgersson disappears.
The synopsis for the remake is as follows:
Detective Hannah Laing becomes deeply conflicted when she discovers her son is playing a crucial role as an undercover informant in the investigation of a brutal murder.
The new version stars Lesley Sharp (Scott & Bailey) as the slightly renamed DI Hannah Laing and moves the story from Stockholm to Bristol. Her son is still named Christian, played by Patrick Gibson (The White Princess), though her arresting him is somewhat softened by the reveal she thought he would not serve jail time but receive a slap on the wrist. Sven is now Sean, played by Bill Ward (The Bill), a married colleague planning on leaving his wife for her when he disappears after a run-in with the Eastern European Mimica family. The series also co-stars Rebecca Scroggs (Grace) and Vincent Regan (Flesh & Blood).
The new version of Before We Die will run six episodes, airing as the capper to another stacked Sunday night lineup for PBS that includes Call The Midwife Season 11 at 8 p.m. ET and Sanditon Season 2 at 9 p.m. ET. Like the U.K. version of Professor T, it is expected to join its original version on PBS Passport as a full season binge drop the same day as it premieres on broadcast.
Before We Die debuts on Mar. 20, 2022, at 10 p.m. ET on most PBS stations. As always, check your local listings. 
---
By
for on December 13th, 2021
More to Love from Telly Visions