By
for on November 6th, 2019
Watch the PBS Trailer for New Jane Austen Drama 'Sanditon'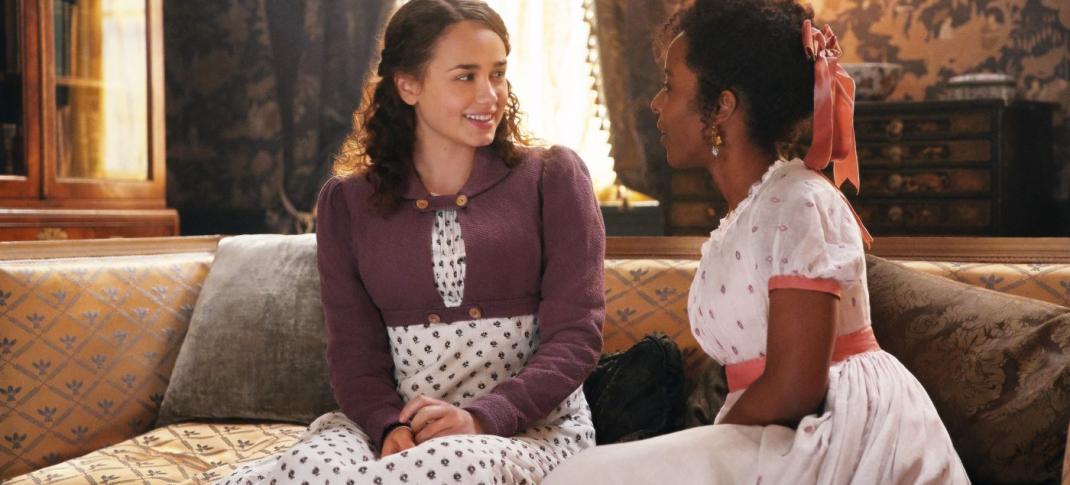 New Jane Austen drama Sanditon will officially premiere in America this January, and to help get audiences ready, PBS has dropped a new trailer teasing its arrival.  Which, in case you've not seen any of the footage from this new series yet, looks fantastic. 
The series is based on Austen's final, unfinished novel, of which only 11 chapters exist. The rest of the story has been rounded out by writer Andrew Davies, the man behind the 1995 hit adaptation of Austen's Pride and Prejudice that made everyone fall in love with Colin Firth. (So, it seems safe to assume that Austen's legacy here is probably in good hands.)
Rose Williams stars as Charlotte Heywood, a self-described "farmer's daughter who reads books" who leaves her small rural hometown of Willingden for the more cosmpolitan (ish?) town of Sanditon. A charming, immediately likeable sort of heroine, she's unfamiliar with the rules of high society and must struggle to find her footing in this new environment.
Watch for yourselves below:

Williams is joined by actor Theo James as Sidney Parker, Charlotte's obvious love interest. He's a prickly, self-made man attempting to turn the seaside town of Sanditon into the next great resort destination, and his story as an up and coming middle class striver is as relevant to Sanditon's plot as Charlotte's presence is. Charming flirtation seems positively destined to ensue.
Death in Paradise star Kris Marshall, Ordeal by Innocence's Crystal Clarke and Last Tango in Halifax's Anne Reid round out the major cast. Notably, Clarke plays Georgina Lambe - the first and only Black character Austen ever wrote. (And, for what it's worth, my money's on Reid's Dowager Countess-esque Lady Denton to become breakout character of the series. Just saying.) 
For the past three years, this prime January Sunday night television real estate has belonged to period drama Victoria, as a something of a spiritual heir to megahit Downton Abbey. It's done quite well there, but since the series has yet to be officially renewed for – or let alone filmed – a fourth season, it's time to at least rent the space to someone new. (And don't worry, Victoria fans - it's still highly likely we'll see the Jenna Coleman series again. Just after a short break.)
The nice thing is that since, technically, Sanditon is a story with an opening ending, we've finally got an Austen series that could theoretically run for multiple seasons, if audiences and showrunners are amenable to the idea. That's an intriguing idea, yeah?
Sanditon premieres on Sunday, January 12. Mark your calendars! 
---
By
for on November 6th, 2019