By
for on July 12th, 2018
PBS and ITV to Adapt Unfinished Jane Austen Novel 'Sanditon'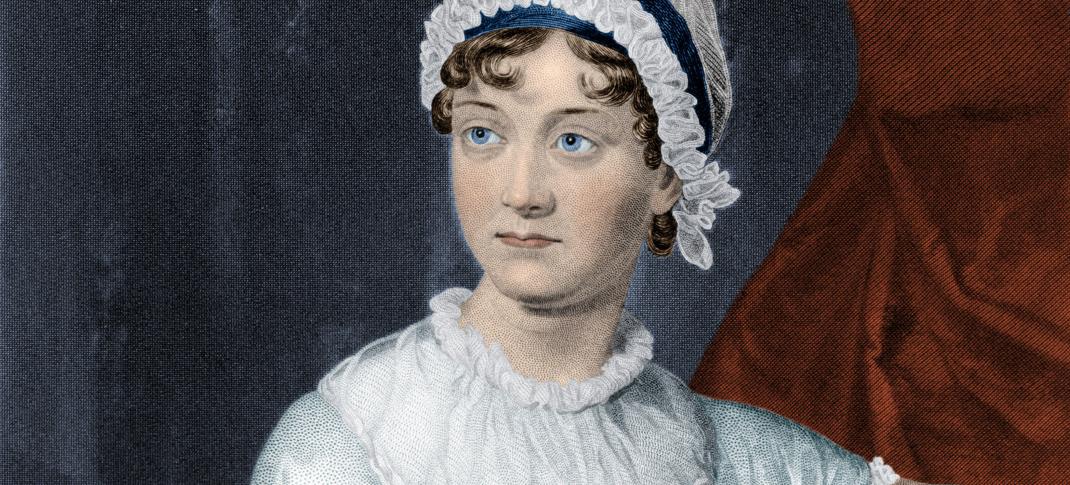 Sanditon, the unfinished Jane Austen novel that the author was working on just before her death, will be adapted for television next year.
The original 11 chapter fragment was called "The Brothers". Austen began work on the new effort just a few months before her death in 1817. The chapters were renamed "Sanditon" when they were published in 1925.
It will be adapted as an eight-part series, though there's no official word about whether events, stories or characters will be invented beyond Austen's original manuscript. (One would kind of have to assume so, as eleven chapters isn't a ton to go on.)
Andrew Davies, the man behind War and Peace, Mr. Selfridge, Bleak House and the upcoming Masterpiece adaptation of Les Miserables, will adapt the story for the small screen. It will air on ITV in the U.K and on Masterpiece in America, and is likely to transmit at some point in late 2019.
"Jane Austen managed to write only a fragment of her last novel before she died – but what a fragment," Davies said in statement, elaborating that the story included "a couple of entrepreneurial brothers, some dodgy financial dealings, a West Indian heiress and quite a bit of nude bathing."
The story synopsis, per the official press release, has all the typical charm of Austen.
Sanditon tells the story of the joyously impulsive, spirited and unconventional Charlotte Heywood and her spiky relationship with the humorous, charming (and slightly wild!) Sidney Parker. When a chance accident transports her from her rural hometown of Willingden to the would-be coastal resort of the eponymous title, it exposes Charlotte to the intrigues and dalliances of a seaside town on the make, and the characters whose fortunes depend on its commercial success.

The twists and turns of the plot, which take viewers from the West Indies to the rotting alleys of London, expose the hidden agendas of each character and sees Charlotte discover herself… and ultimately find love.
Filming is expected to begin in Spring of 2019, with casting "announced in due course". So, keep your eyes out for news on who will play this Austen heroine in the coming weeks.
What do you think of the idea of adapting Austen's last, unfinished work? Let's discuss in the comments. 
---
By
for on July 12th, 2018
More to Love from Telly Visions