By
for on August 26th, 2019
Jane Austin Adaptation 'Sanditon' to Premiere in January on Masterpiece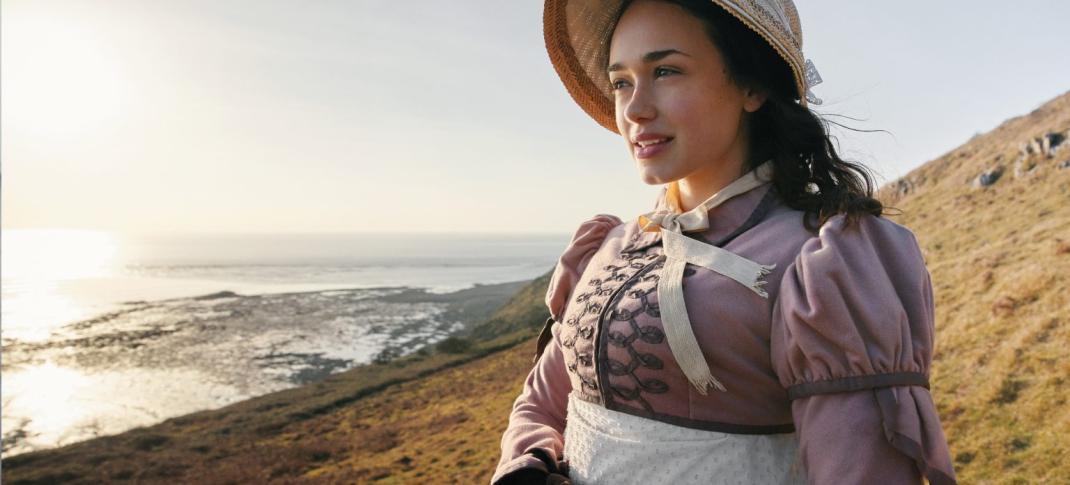 It's official: Andrew Davies' adaptation of Jane Austen's unfinished novel Sanditon will come to America this January.
The new period drama, based on the eleven existing chapters of Austen's final work will premiere on Masterpiece beginning January 12, 2020.
The series stars Rose Williams as spirited heroine Charlotte Haywood, alongside Theo James as Sidney Parker, a self-made man with a complicated trying to turn the coastal hamlet of Sanditon into a resort destination.
Will charming flirtation ensue? It feels pretty likely.
Death in Paradise star Kris Marshall, Ordeal by Innocence's Crystal Clarke and Last Tango in Halifax's Anne Reid round out the major cast.
Starring @rose_williams_ and Theo James, #SanditonPBS premieres Sunday, January 12 on MASTERPIECE. pic.twitter.com/NzI28uCCjQ

— Masterpiece PBS (@masterpiecepbs) August 23, 2019
For the past three years, this prime January Sunday night television real estate has belonged to period drama Victoria, as a something of a spiritual heir to megahit Downton Abbey. It's done quite well there, but since the series has yet to be officially renewed for – or let alone filmed – a fourth season, it's time to at least rent the space to someone new.
Now, before fans panic, there's really no need to worry about Victoria. Though it hasn't received an official green light for Season 4 yet, all signs indicate that it will, including the fact that creator Daisy Goodwin and stars Jenna Coleman and Tom Hughes pretty much all act like it's a done deal whenever they're asked about it. But, given the schedule of its stars – Colman's currently doing a theater run in the West End and Hughes has signed on for a part in the second season of supernatural drama A Discovery of Witches – it's probably going to be a bit before we return to Her Majesty's reign.
The interesting thing is, according to the Sanditon panel at this summer's Television Critics Association press tour, there's a not zero chance that the new Austen drama could continue past a single season. Provided, of course, that it does well (i.e. gets decent ratings) and Davies comes up with more story to tell.
Admittedly, the prospect of an ongoing Austen series is an interesting and even exciting one, given that most adaptations of the author's work – See also: Pride and Prejudice, Emma – tend to be one and done type of things. But, since Davies is creating most of this tale himself out of whole cloth, who is to say when he might stop.
Of course, that could create some scheduling problems with Victoria if and when the royal drama returns for another installment. But I guess there are worse problems to have than a surplus of great TV to air?
Will you be circling January 12 in your calendars? Looking forward to seeing what Sanditon is all about? Let's discuss.
---
By
for on August 26th, 2019