By
for on July 11th, 2018
Watch Olivia Colman, Emma Stone and Rachel Weisz in Trailer for Period Film 'The Favourite'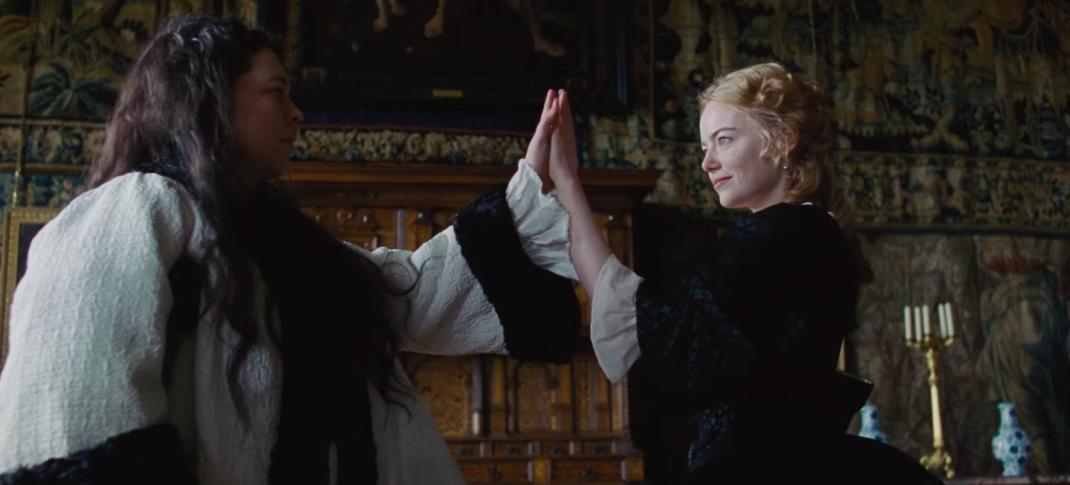 Indie director Yorgos Lanthimos – the man behind critical darlings The Lobster and The Killing of the Sacred Deer – is bringing his talents to the period drama genre with upcoming film The Favourite.
The movie – which upon first glance seems a bit like the English spiritual cousin of Sofia Coppola's Marie Antoinette – follows the story of two cousins jockeying for positions and favor at the court of Queen Anne in early 18th century England. The first trailer for the upcoming film dropped this week - and, honestly, it looks fantastic.
As war continues between France and England, Queen Anne seems more concerned with duck races and exotic fruits. Thus, it falls to her trusted advisor, Lady Sarah, to handle the actual running of the country and the queen's political affairs. New servant Abigail arrives just in time to fill in as the queen's new BFF while Sarah manages the British war effort. At first Sarah takes the girl under her wing, but once it appears as though Abigail is set to completely usurp her spot in Anne's affections (i.e. become the new "favourite"), the competition between the two begins.
Broadchurch and upcoming The Crown star Olivia Colman plays the mercurial, possibly mad Queen Anne. (Insert your own joke about Colman getting to play multiple British queens throughout history here.) Rachel Weisz and 2017 Best Actress winner Emma Stone play her competing ladies in waiting, and the rest of the all-star cast is rounded out by such familiar faces as Nicholas Hoult and Mark Gatiss.
Watch the trailer for yourselves below:
The teaser has a certain oddball, quirky feel that's rare in period dramas, but comes complete with the standard lush settings and gorgeous costumes. 
The Favourite will hit theaters domestically on November 23, a date that practically screams "award season fodder". If the film's cast, production team and pedigreed distributor (Fox Searchlight) didn't let everyone know that already, of course. (Surprise.) It'll release in the U.K on January 1, 2019.
What do you think of the look of The Favourite? Let's discuss.
---
By
for on July 11th, 2018
More to Love from Telly Visions