By
for on November 6th, 2020
Watch Johnny Flynn in the Trailer for David Bowie Biopic 'Stardust'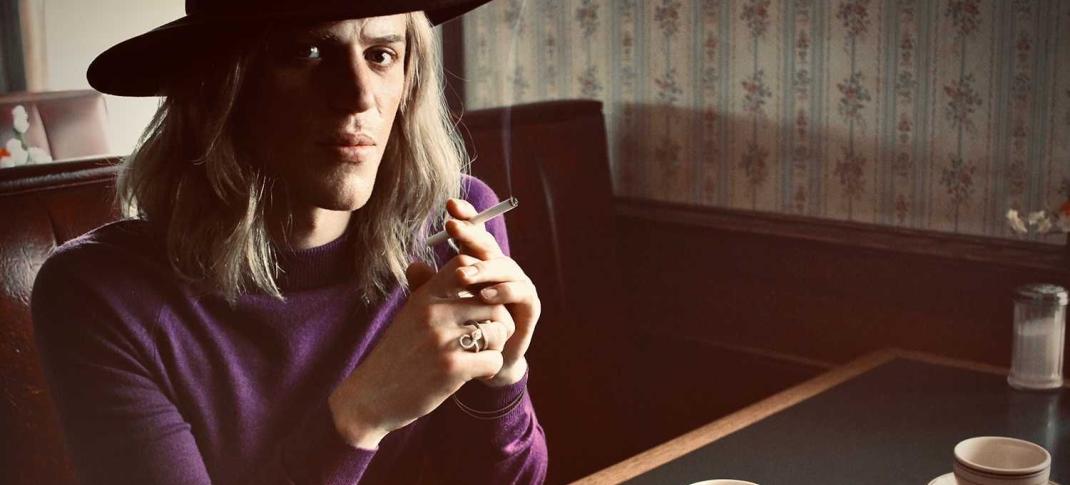 The trailer for the controversial new David Bowie biopic Stardust is here, and fans of the iconic performer are likely to have conflicting feelings about it. 
Though most Bowie enthusiast (yours truly included) are likely quite excited about the thought of a film that explores the singer's quite singular life, it's not entirely sure that Stardust is going to be the film that they - or anyone else for that matter - truly wanted.
Because Stardust doesn't have the rights to use any of Bowie's actual music, nor did the Bowie estate bless this particular cinematic effort, likely because much of the story at its center is apparently at least partially made up. Now, that said, this doesn't mean that Stardust doesn't capture the atmosphere and attitude of Bowie correctly, or that even without his iconic songs, there isn't value to be found in the story of how he ultimately discovered and set free the insane rock god that lived inside him. But...it doesn't make you feel great about it, is all. (Especially if you just watched recent films like Rocketman or Bohemian Rhapsody, both of which were positively bursting with Elton John and Queen music and at least made efforts to consult the real-life people involved.)
Johnny Flynn, most recently seen in the charming new adaptation of Jane Austen's Emma that hit theaters earlier this year, stars as a Bowie who is on the cusp of superstardom in 1971, having just embarked on his first trip to America prior to the release of his Hunky Dory album. 
Just 24 and still largely unknown, this time period is the one in which Bowie would ultimately assemble the disparate pieces of his image that would ultimately coalesce into his infamous alter-ego, Ziggy Stardust, the turning point in his career that ignited his rise to fame. 
Bowie's first visit to America is reimagined as a road trip across the country with his with his struggling publicist Ron Oberman, here played by Marc Maron, by his side. That...isn't exactly what happened in real life. While Bowie did visit the U.S. for the first time in 1971, he didn't drive through the U.S. in a beat-up station wagon. So, part of how you feel about this movie is likely going to be based in how willing you are to suspend your disbelief about its central premise. 
(FYI: If you're curious about what that real-life visit actually involved, our sister site, the local history blog Boundary Stones, has a great piece on its first stop in the Washington, D.C. area.)
Watch the trailer for yourselves below.
David Bowie passed away in January of 2016, so Stardust is only the first of what will likely be many movies about his prolific career and groundbreaking life. He is one of the bestselling musicians of all time, having sold more than 100 million records during his lifetime. His final album, Blackstar, was released two days before his death and won five Grammy awards in 2017.
What do you think of the look of Stardust? Hit, miss or somewhere in between? Let's discuss in the comments. 
---
By
for on November 6th, 2020
More to Love from Telly Visions