By
for on March 14th, 2015
Watch: Highlights From Red Nose Day 2015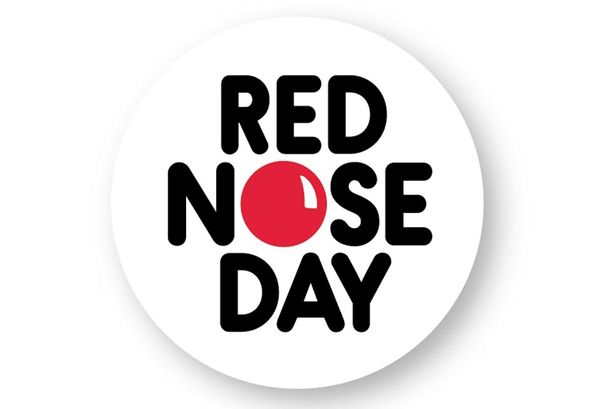 This year has been a monumental one for Comic Relief, the British comedy-based charity co-founded by writer/director Richard Curtis and comedian Lenny Henry three decades ago.
Comic Relief grew out of the success of Bob Geldolf's Live Aid benefit concerts for Africa. Its efforts have united the people of the UK in raising money for aid organizations primarily in Africa and at home. 
For example, here's Doctor Who's Peter Capaldi making an impassioned (almost angry Doctor) appeal for mosquito nets in Malawi. 
At this year's campaign culmination, the Red Nose Day broadcast from the London Pallidum, Henry made this astounding announcement about the amount of money donated to Comic Relief over the past thirty years.
I so look forward to this biennial event. It warms my heart because it's not just a telethon where celebrities entertain for donations while the public passively sits in front of their televisions. In the weeks leading up to Red Nose Day, people are encouraged to be silly while raising money in their schools, work places and communities. It's become a beloved institution and a national holiday of sorts.
This year some of the higher profile pre-events were comic Mark Watson's 27 Hour Comedy Marathon, a dance-a-thon lead by DJ and TV presenter Dermot O'Leary, a darts tournament with comedian competitors and a celebrity version of the Great British Bake-off. Legendary comedienne Victoria Wood was named star baker over the other heats' winners Michael Sheen, Jennifer Saunders and fashion consultant Gok Wan.
Probably my favorite fundraiser was an event spearheaded by fans of Miranda Hart who organized a Gallopathon! 
This year's four-plus hour show was hosted by Lenny Henry and Claudia Winkelman, who were joined by a talented crew of musicians and comedians. The broadcast features live sketches, songs and other miscellaneous shenanigans including a successful world record attempt by David Walliams for the most kisses received in thirty seconds. In case you were wondering, he got fifty-five.
But the most highly anticipated part of Red Nose Day is most certainly the pre-produced comedy sketches which often feature beloved British telly and movie characters past and present. At this time the full sketches are only available on BBC iPlayer; however, it's likely they'll show up in their entirety on YouTube in the future.
One eagerly awaited appearance came from The Vicar of Dibley's Dawn French. Geraldine Granger has been campaigning to be named the first female bishop of the Church of England. Alas she seems to have some stiff opposition: 
An all-time Comic Relief favorite, Rowan Atkinson returned as the socially inept Mr. Bean. This time he is in attendance at a funeral and seems to be as clueless as ever about how to conduct himself in an appropriately solemn manner.
[This video is no longer available.]
You may know the Little Britain duo of Lou (David Walliams) and his contrary friend Andy. But this familiar relationship took a surprising turn when we find Lou has a new charge in his care – Professor Stephen Hawking! 
Finally, Daniel Craig along with current cast and crew of the James Bond franchise put together a mockumentary-style sketch on the set of the new film Spectre. Turns out, Craig has more secrets than 007. 
[This video is no longer available.]
I've read that NBC will be bringing Red Nose Day to America in May. What do you think? Could Red Nose Day be a success in the US? Or is our country too big to join together in any authentic way to "do something funny for money"? Your thoughts on this or anything about Comic Relief are welcome.
---
By
for on March 14th, 2015
More to Love from Telly Visions