By
for on July 4th, 2021
Watch Helen Mirren and Jim Broadbent in the Trailer for 'The Duke'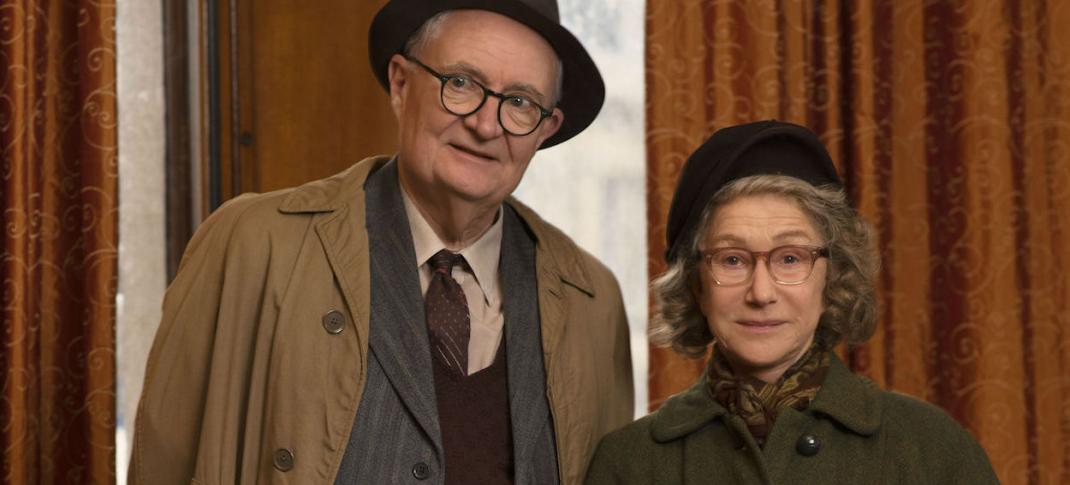 Basically, put the Oscar-winning duo of Jim Broadbent and Helen Mirren in a movie together and chances are most Anglophiles would immediately line up to watch it, no matter what it happens to be about. Thankfully, their 2021 art heist drama The Duke looks like precisely the sort of charming, ultimately uplifting film that's not only worthy of their talents but also audiences' time. 
The movie is based on the true story of 60-year-old taxi driver Kempton Bunton who stole a Francisco Jose de Goya painting from the National Gallery in London in 1961. The first - and still only - theft in the National Gallery's history, the story follows Bunton's theft of Goya's portrait of the Duke of Wellington and his subsequent attempt to hold it for ransom to improve the lives of Britiain's elderly population. (One of his desires was that the U.K. government provide free television for pensioners.)
Only 50 years later did the full story emerge – Kempton had spun a web of lies. The only truth was that he was a good man, determined to change the world and save his marriage - and that he used the Duke to do it. 
Watch the trailer for yourselves below.
Mirren plans Bunton's wife Dorothy, and the rest of the film's cast features such recognizable faces as A Discovery of Witches' Matthew Goode, Fionn Whitehead, Bletchley Circle's Anna Maxwell Martin, Jake Bandeira, Aimée Kelly, and Sanditon's Charlotte Spencer. 
The Duke is directed by Roger Mitchell, who is probably best known to Anglophiles for his previous films Notting Hill and Hyde Park on Hudson. It's slated to hit theaters at an as yet still unspecified date later this year. 
What do you think of the look of The Duke? Think you'll see it when it hits theaters? Let's discuss in the comments. 
---
By
for on July 4th, 2021
More to Love from Telly Visions