By
for on June 12th, 2013
Watch - First Trailer for The Hobbit: The Desolation of Smaug!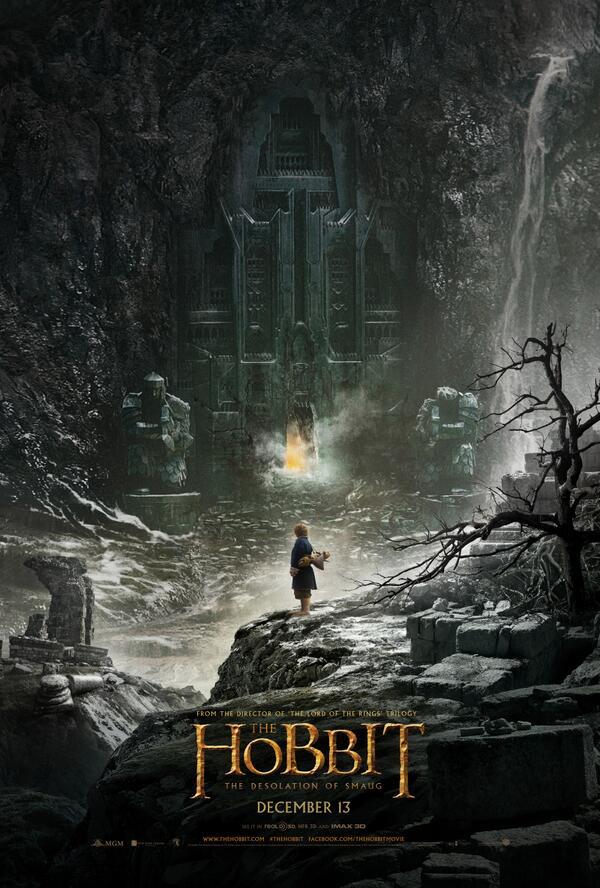 The trailer for
The Hobbit: The Desolation of Smaug,
 the second installment of
Peter Jackon's
rather immense trilogy of films based on the beloved
J.R.R. Tolkien
novel, has been officially been released – and yes, you finally get to see the dragon, along with what appears to be half the working actor population of England.
When last we left our heroes in The Hobbit: An Unexpected Journey, our intrepid crew comprised of dwarves, a wizard and a hobbit hadn't even made it to the Lonely Mountain yet. So there's still a lot to cover – and this trailer is packed full of all sorts of goodies sure to make Tolkien lovers swoon worldwide.
Back for another go-round are stars Martin Freeman, Sir Ian McKellen, Richard Armitage, Aidan Turner, Lee Pace, Sylvester McCoy, James Nesbitt, Peter Hambleton and many more.
The new trailer also gives us our first looks at Luke Evans' Bard the Bowman, Evangeline Lily's elf warrior princess Tauriel, and the return of a familiar face as Orlando Bloom puts the blonde Legolas wig on once again. (And seriously looks as though he has not aged at all. How?) And of course, Freeman's Sherlock co-star Benedict Cumberbatch also shows up for the final shot – as a giant, scaly reptile that sleeps on top of a Scrooge McDuck-style pile of gold. (Cumberbatch is the voice of Smaug, but also provided the motion capture used for the dragon's animation, much as Andy Serkis did with Gollum.)
Basically, it looks awesome. 
The Hobbit: The Desolation of Smaug hits theaters on December 13, 2013. Which is a date that now feels entirely too far away.
So- thumbs up or down? Are you looking forward to seeing Smaug for real? Or are you a bit anxious about the expansion of Tolkien's story into three films? 
---
By
for on June 12th, 2013
More to Love from Telly Visions