By
for on July 26th, 2013
Watch: The First Trailer for '12 Years a Slave' Features Some Recognizable British Faces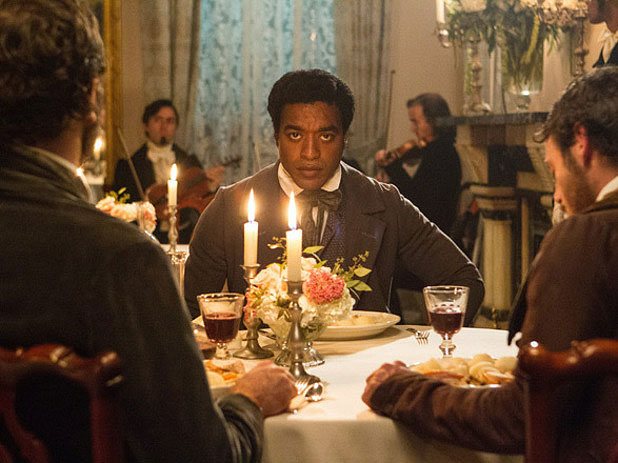 Director Steve McQueen's highly anticipated adaptation of 12 Years a Slave has been much-discussed since it went into production last year – and you can now get your first look at this gritty historical drama.
This film seems like a surefire awards season contender, with its high-end behind-the-scenes pedigree (McQueen made quite a splash with Shame a couple years ago and Brad Pitt is a producer) and star-studded cast that includes several recognizable British performers. The ensemble cast features Chiwetel Ejiofor, Michael Fassbender, Benedict Cumberbatch, Alfre Woodard, Michael K. Williams, Quvenzhané Wallis and more, including Pitt himself as a Canadian abolitionist. 
The film is based on the 1853 autobiographical novel of the same name and stars Ejiofor as Solomon Northrup, a free black man from upstate New York who is abducted and sold into slavery in the pre-Civil War United States.  He worked on plantations in Louisiana for twelve years before his release an fought to both return home and keep his dignity against impossible odds.
The first trailer for the drama has been released – and it looks pretty fantastic. Watch: 
12 Years a Slave is set to be released on October 18, but will get its world debut at the Toronto Film Festival in September. I'm intrigued - how about you?
---
By
for on July 26th, 2013