By
for on November 23rd, 2012
Watch the First Episode of The Hour Series 2 Online Before It Premieres!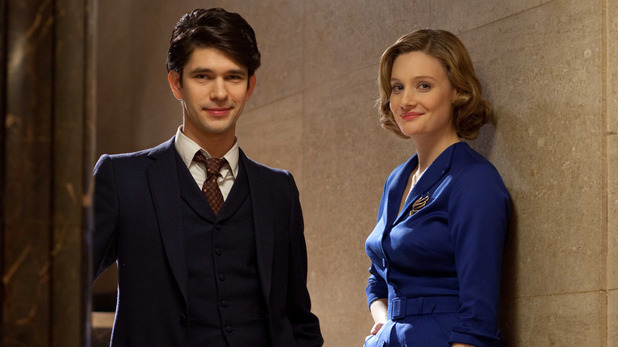 Series 2 of The Hour officially kicks off on BBC America starting November 28 (it's already airing in the UK, but we'll only be a couple of weeks behind, woohoo!).  However, there's no reason to wait that long if you're really dying to see where the story of Hector, Bel and Freddie goes in the new season. (Or just really like Ben Whishaw in suits. I won't judge.)
BBC America has made the full first episode of Series 2 available online prior to its official broadcast start date, so you can settle down this weekend and dig right in.
Series 2 rejoins the team of The Hour a year later in 1957. This season we'll see Bel (Romola Garai) struggling to keep her program alive in a more competitive landscape amid pressure from network executives, Hector (Dominic West) apparently having some sort of downward spiral that could negatively impact his position with the show and Freddie (Whishaw) ultimately returning to the co-host's chair he lost last year. (Need more details? Previews are this way.) Plus, we'll see new several new faces, as The Thick of It's Peter Capaldi, The Inbetweeners' Hannah Tointon and State of Play's Tom Burke all join the cast. Should be very exciting to see where all these storyline threads take us!
Want to jump to the head of the class and see the first episode a week before it hits TV screens across the country. You can check it out over at BBC America's website right here. (It looks like it's only one part at first glance, but the subsequent sections will autoload as you go. Don't worry.)
Gut reaction: This episode is woefully lacking in the Freddie/Whishaw department and is a bit heavy on the Hector-is-a-failure-at-life themes, but, who am I kidding? I'm hooked.
---
By
for on November 23rd, 2012