By
for on October 3rd, 2013
Watch an Extra Scene From 'Broadchurch's' First Season Finale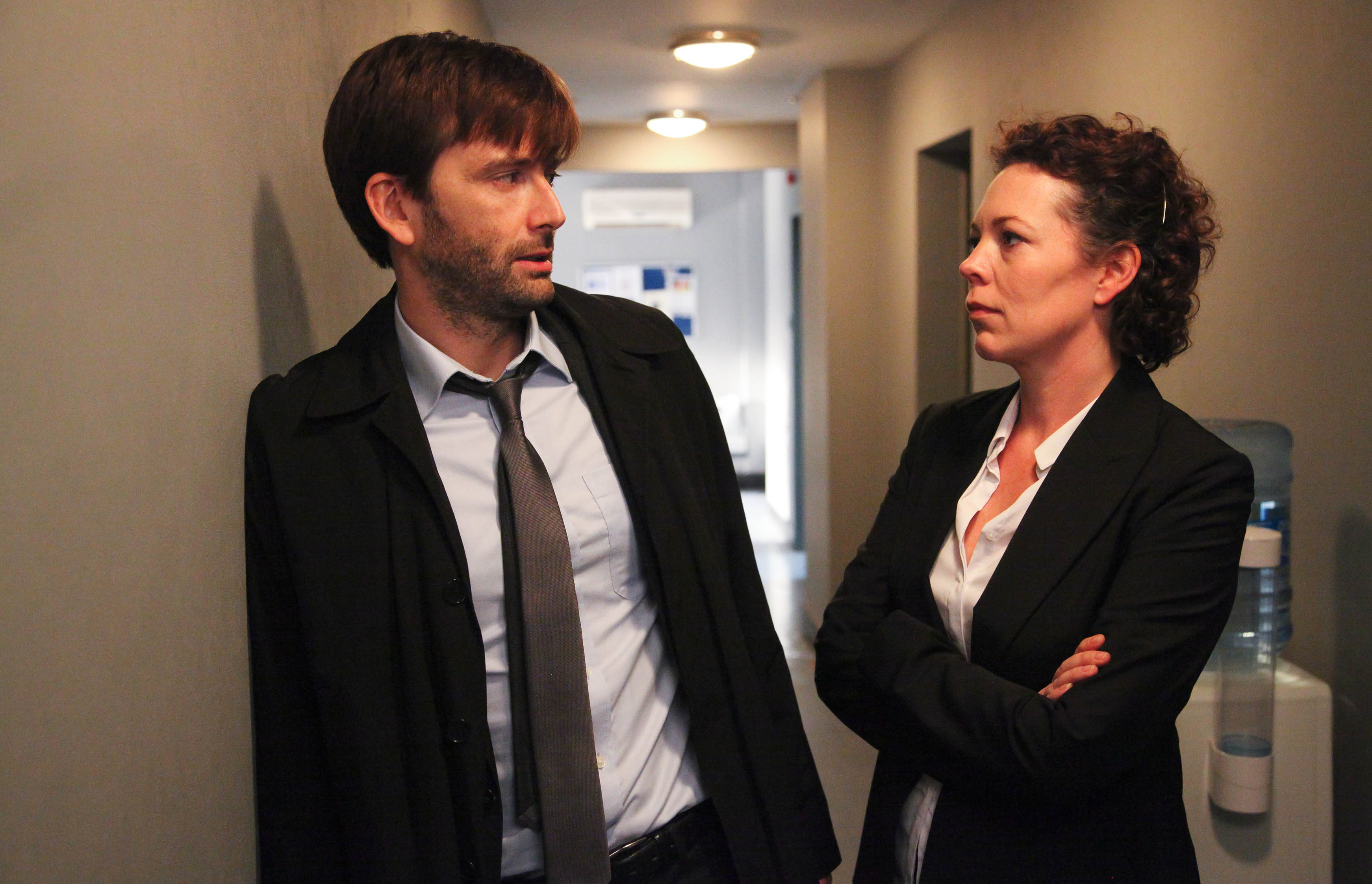 We're all missing Broadchurch, the complex mystery series that recently wrapped up its first season on BBC America. So here's an extra treat for those that just can't get enough of the twisty mystery – an extra scene that most US viewers probably haven't seen yet.
After the season finale aired in the UK last April, ITV was kind enough to provide a bit of bonus material for fans: a clip of several characters attending the wake for young Danny Latimer. (In the actual episode, this moment would have occurred at some point before the emotional scene when the entire town gathered to light a memorial beacon/bonfire for him.) 
The clip reveals that reporter Olly Stevens (Jonathan Bailey) has turned down a job at a national paper to remain in Broadchurch and why DI Hardy (David Tennant) gave the antagonistic Karen White (Vicky McClure) an early tip off that Danny's killer had been arrested.
These aren't moments that move the plot needle much – so it's clear why they were cut from the actual final episode – but they are a couple of lovely character moments that illustrate how interconnected all these people are. Plus, more of Tennant-as-Hardy is always a win, if you ask me. Watch: 
As most of you probably already know, Broadchurch has been confirmed to return for a second season at some point next year, even though the drama was originally scheduled to be a one-off, self-contained murder mystery. That, of course, was before the show was a massive success in Britain, attracting around 9 million viewers and driving water cooler chatter around the country for weeks. (It's the most tweeted-about drama in the UK, ever.)
There's no word on what characters will be back for Series 2 and all information on where the show goes from here seems to be on lockdown. To be honest, where the show goes next is unclear, but it should certainly be fun to find out.
(FYI: if you need some recommendations to get you through the wait for another season? We've got you covered there too.)
Are you excited for more Broadchurch? Did you like the extra snippets here?
---
By
for on October 3rd, 2013