By
for on November 1st, 2021
13 British Shows To Stream In November 2021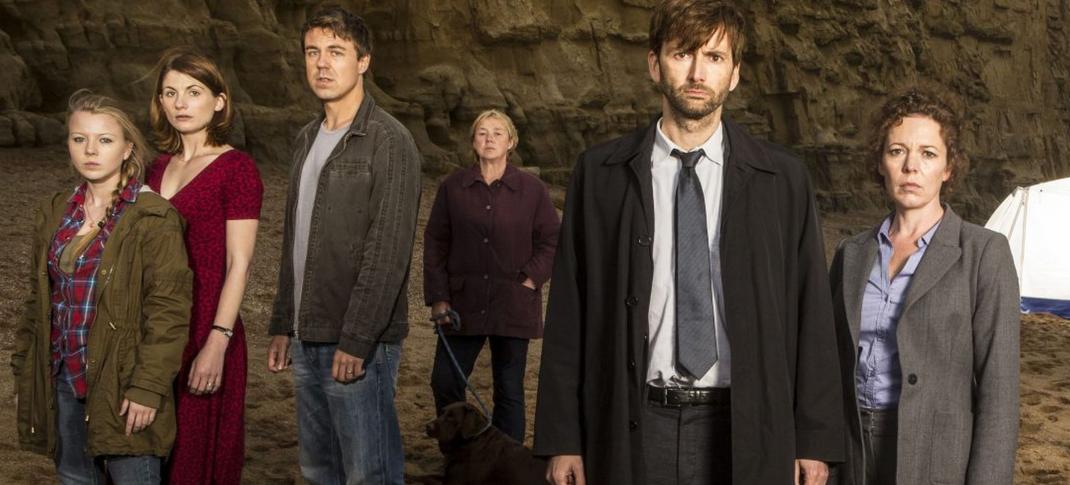 The holidays are racing towards us, and with winter comes settling at home around the TV. The last two months of the year are significant for streaming services, many of whom saved their big awards contenders for release close to the end of December. It's also when many rights turn over and shows that were previously on one service move to another. With new Great British Baking Show episodes as Netflix's only U.K offering in November, here are a baker's dozen of titles from other services to check out.
So, what's coming to the U.S. in British TV this November? Let's run down the biggest titles arriving this month.
PBS Passport
Royal Flying Doctor Service
Known as the RFDS, the Royal Flying Doctor Service is a real EMS group that works in the Australian outback's inhospitable areas. This gripping fictionalized contemporary drama series is based on real-life stories of those who balance emergency medical services against their own lives. All eight episodes arrive on Thursday, Nov. 11.
Thou Shalt Not Kill Season 3
The latest offering from Walter Presents is the Italian mystery series Thou Shalt Not Kill. Season 3 brings back Det Valeria Ferro (Miriam Leone) of the Turin Police Force, who solves mysteries of the week while struggling with her demons when her mother is released from jail after seventeen years. All 12 episodes arrive Thursday, Nov. 18.
Land Girls
Passport's big period piece is Land Girls, a drama based on the Women's Land Army working at the Hoxley Estate during World War II. The three-season series initially aired on the BBC back in 2009-2011 and stars Summer Strallen, Christine Bottomley, Jo Woodcock, and Becci Gemmell as the titular land girls of the show's title. All three seasons, 13 episodes in all, arrive on Saturday, Nov. 27.
Broadchurch
But Passport's big get this month is the rights to the David Tennant thriller Broadchurch. The mystery thriller set in the titular remote town was Tennant's first significant starring role after leaving Doctor Who and co-starred him alongside the then-relatively-unknown-in-the-states Olivia Colman. She has gone on to win a few awards since her run on the series. All three seasons, 24 episodes in all, debut on Saturday, Nov. 27.
Acorn TV
Dalgliesh
It's been two decades since Dalgliesh, the ITV-turned-BBC adaptations of PD James' famous detective stories, went off the air, so it's time for a reboot. The new version stars Bertie Carvell as the thoughtful poet and crime solver, Detective Inspector Adam Dalgliesh. The first season runs six episodes that cover three of James' more famous novels; Acorn TV is therefore dropping two episodes at a time each week so fans can get the full story in one sitting. The first two arrive Monday, Nov. 1.
The Madame Blanc Mysteries
Acorn TV's other big debut is the more lighthearted mystery series, The Madame Blanc Mysteries. The series stars Sally Lindsay as antiques dealer Jean White forced to relocate to Sainte Victoire, France, after her husband's death leaves her broke. Along with the beautiful antiques that one can find in the area, she also finds several mysteries to solve, many of which feature these historical valuables. The first two episodes of six arrive Monday, Nov. 15, with one a week to follow.
Amazon
The Wheel of Time 
Amazon's first of two major "Next Game of Thrones" titles, The Wheel of Time, is less violent than the hit HBO show and a whole lot more grounded in UK fantasy tropes. Starring the secretly British Rosamund Pike as the show's central focus, Moiraine Sedai, the cast-of-thousands ensemble stars a bunch of unknown British talent. It is already greenlit for a second season. The eight-episode series arrives with three installments on Friday, Nov. 19, with one a week to follow.
AMC+
Ragdoll
From the team behind Killing Eve comes a brand new thriller series Ragdoll, based upon the mystery novel of the same name by Daniel Cole. Killing Eve's Henry Lloyd-Hughes headlines alongside Lucy Hale and Thalissa Teixeira in the hunt to find a serial killer who treats his victims like, well, ragdolls. The six-episode series premieres on Thursday, Nov. 11, and will follow a weekly release schedule.
BritBox
The Cleaner
For those who ever wondered who cleans up all that blood after a crime scene moves onto the grilling of suspects, The Cleaner has your answer. Starring The Inbetweeners' Greg Davies, this darkly funny series follows the exploits of Wicky, a state-certified cleaning technician responsible for the removal of any signs of death from the scenes of ghastly crimes and the strange people he meets on the job. All six episodes arrive on Tuesday, Nov. 2.
Shetland Season 6
The popular mystery Shetland also returns this month. Based on the best-selling books by Ann Cleeves, the series is centered on Detective Jimmy Perez (Douglas Henshall) and his team and the crimes they are faced with in the titular close-knit island community. Season 6 begins with the disappearance of a young man on the ferry and turns into a city-hopping adventure across Scotland. The six-episode series premieres Tuesday, Nov. 9, and will follow a weekly release schedule. 
HBO/HBO Max
Frayed Season 2
One of the early British imports picked up as an HBO Max original, Frayed is a British-Australian comedy-drama starring Sarah Kendall as Sammy Cooper. She is a wealthy London housewife forced to return to her hometown of Newcastle, two teen kids in tow, after her husband's death. Season 2 begins as the family returns to the U.K., only to realize you can't go home again after going home again, so they go back and accidentally find murder. All episodes arrive Thursday, Nov. 4
Stath Lets Flats Season 3
One of HBO Max's original UK import shows that debuted at launch, the popular Channel 4 comedy about Stath, an incompetent and socially inept idiot, is back for a third season of flat letting. Stath Lets Flats is created, written by, and stars Jamie Demetriou and consists of six episodes, just like the first two seasons. All episodes arrive Friday, Nov. 19.
Hulu
The Great Season 2
In actually funny comedies, Hulu's The Great is back for a ten-episode second season. The show may be British the same way Ted Lasso is British (aka not in the slightest). But that doesn't mean it's not 100% in our period piece anglophilic lane. Elle Fanning is fantastic as a contemporary take on the titular Catherine of the title, with Nicholas Hoult, Phoebe Fox, and Sacha Dhawan co-starring. The first three episodes debut on Friday, Nov. 19, with one a week to follow.
---
By
for on November 1st, 2021
More to Love from Telly Visions