By
for on August 14th, 2019
'Victoria's' Tom Hughes Joins the Cast of 'A Discovery of Witches'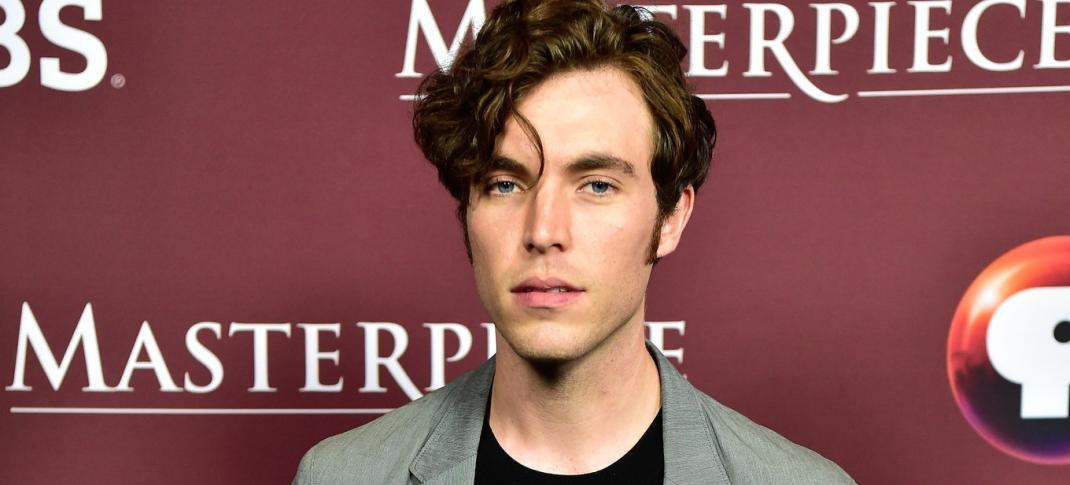 Victoria star Tom Hughes has joined the cast of popular supernatural drama A Discovery of Witches for its second season.
The series stars Teresa Palmer and Downton Abbey alum Matthew Goode as witch Diana Bishop and 1,500-year-old vampire Matthew Clairemont. Diana, a descendant of the Salem witches, must embrace the magic in her blood when she accidentally unlocks an enchanted manuscript.
The forbidden romance with the hot vampire is just a bonus, really.
Hughes will reportedly play Kit Marlowe – yes, that Kit Marlowe, the British playwright and poet from Elizabethan times who was a contemporary of William Shakespeare. This makes sense, of a sort, when you realize that Diana and Matthew are being forced to hide in Elizabethan London while they search for a powerful witch to help teach Diana how to control her magic.
(Just go with it.)
Other famous faces from the time period show up in Harkness' second novel in her All Souls Trilogy, Shadow of Night, but none of those folks have been cast just yet, though the show has already been renewed for a second and third season.
What does Hughes' new role mean for the future of his other major one – that of Prince Albert on popular period drama Victoria?
Probably not much, if we're honest.
Given where the series left things at the end of Season 3, the show is only a decade or so away from the prince's death in 1864. But, it's not like they can just do Albert's death without the guy who plays him either.
Technically, Victoria hasn't officially been renewed for a fourth season just yet. But everyone – including its stars and its creator Daisy Goodwin – are pretty much behaving as though the series' return is guaranteed. (And I think we all know that it pretty much is.) But the delayed release date of Season 3 means that the traditional shooting and airing schedule of the show is already a bit out of whack.  (It aired in the winter of 2019 here in America and later that spring in the U.K., the first and only time U.S. fans actually got to see the series first!)
Furthermore, star Jenna Coleman told Graham Norton that the show was going to "take a bit of a breather" between seasons, while Goodwin and others work out what pieces of the queen's reign to cover next. This makes it seem extremely likely that we'll see Season 4 in 2021 rather than 2020. Of course its stars will want to do other projects in the meantime.
(So don't be shocked when Coleman signs up to do something else in the proverbial offseason, is what I'm saying.)
A Discovery of Witches Season 2 is currently slated to air at some point in 2020.
---
By
for on August 14th, 2019
More to Love from Telly Visions