By
for on October 22nd, 2021
The 'A Discovery of Witches' Season 3 Trailer Reveals U.S. Release Date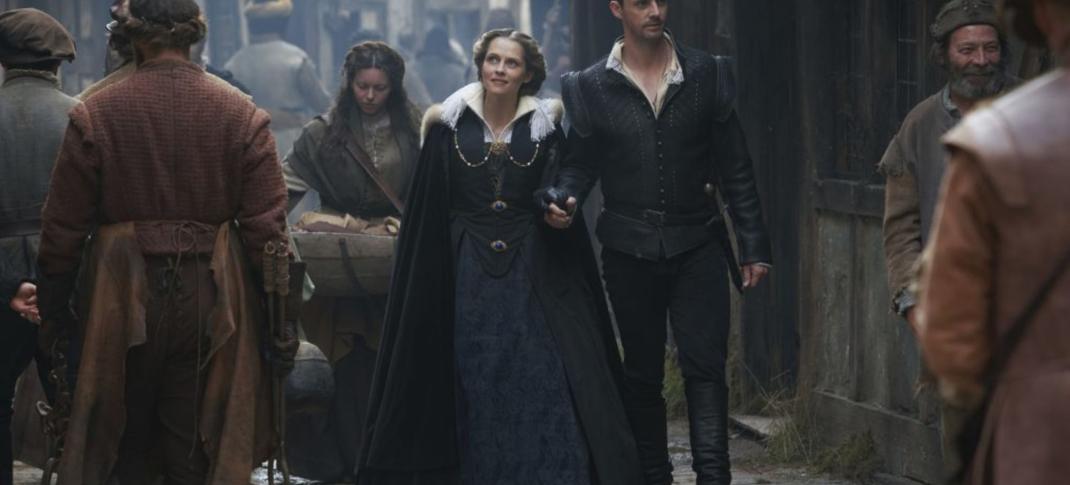 The sleeper hit A Discovery of Witches is heading back to AMC Networks for a third and final season. The U.K. series originally debuted as a BBC America/AMC joint broadcast back in 2019, where it did modest numbers on its initial linear debut. But the series found a niche in the streaming world, with Season 1 quietly building an audience over on AMC+ over the pandemic, leading to a successful run when Season 2 arrived in January 2021 as a joint stream for the flagship SVOD and sister streaming service Sundance Now. Season 2 also did decent numbers when it moved to linear six months later in June.
Based on the All Souls trilogy by Deborah Harkness (the show pulls its name from the opening novel), production studio Bad Wolf always planned the show to be a three installment story that stuck relatively faithfully to the overall narrative arc. Season 1 was set in present-day 2019; Season 2 ventured back in time for a round of episodes set in the 16th century. Season 2's finale saw leading characters Diana Bishop (Teresa Palmer) and Matthew Clairmont (Matthew Goode) head back to the present for the series finale showdown, where Season 3 will rejoin the narrative.
Check out the first look trailer, which reveals that the final season will run on AMC+ and Sundance Now and be added to AMC's horror streaming service, Shudder.
The synopsis is pretty generic, keeping spoilers under wraps for those who have not seen fit to buy them for $9.99 in their local bookshop: "The epic conclusion of the acclaimed saga finds Matthew and Diana returning from 1590 to present-day and combating what they left behind." The third book of the All Souls Trilogy, The Book of Life, is available now for those who might want more detail.
In addition to Goode and Palmer, Season 3 will see the return of most of the ensemble cast. The extensive list includes Owen Teale (Game of Thrones), Alex Kingston (Doctor Who), Aiysha Hart (Line of Duty), Edward Bluemel (Killing Eve), Lindsay Duncan (The Leftovers), Trevor Eve (Waking the Dead), Gregg Chillin (Da Vinci's Demons), Adelle Leonce (Roadkill), Tanya Moodie (Sherlock), Daniel Ezra (The Missing), Steven Cree (Cobra), Malin Buska (The Girl King), Greg McHugh (Guilt), Jacob Ifan (Bang), and Paul Rhys (Victoria). Newcomers for Season 3 include Peter McDonald (Dublin Murders), Toby Regbo (Fantastic Beasts), Ivanno Jeremiah (Humans), Olivier Huband (I Hate Suzie), and Parker Sawyers (Succession).
The series is expected to stream new episodes on a weekly schedule when it debuts. There is no date for A Discovery of Witches Season 3 to come to linear AMC, but it seems likely the series will follow the same track as Season 2 and probably arrive next summer.
A Discovery of Witches Seasons 1 and 2 are streaming on AMC+. Season 3 will debut on streaming in January 2022.
---
By
for on October 22nd, 2021
More to Love from Telly Visions