By
for on November 2nd, 2016
'Victoria' Could Have a Long Reign on the Small Screen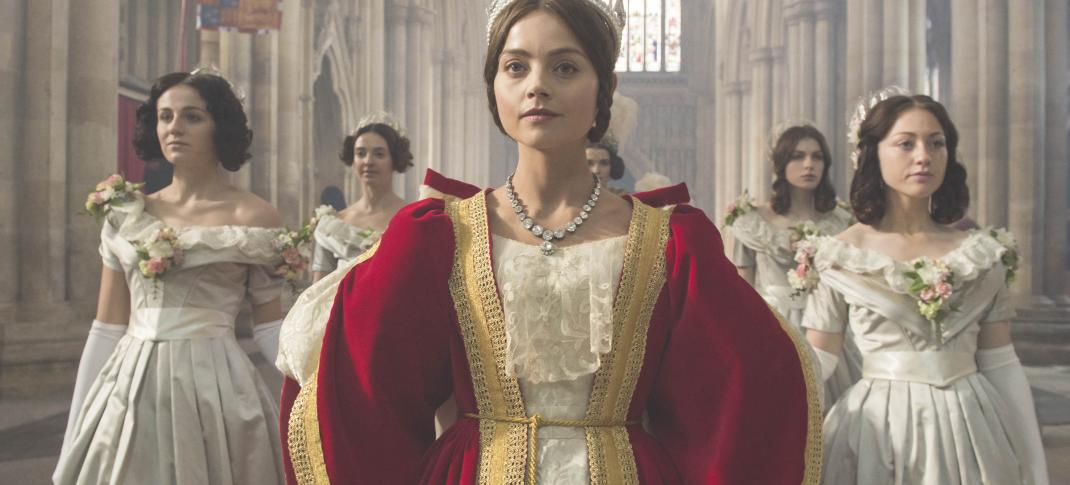 It looks like Queen Victoria's small-screen counterpart could end up having quite a healthy reign on the airwaves.
Star Jenna Coleman has revealed that there are long-term plans in the works to keep her new period drama Victoria going well into the future. Honestly? This news isn't surprising and is what many of us who follow such things have been predicting for ages. The real Queen Victoria ruled England for sixty-three years, had nine children, lost her husband and built an empire.
The period drama launched on U.K. network ITV this past August, and will officially premiere on PBS' Masterpiece in the U.S. in January, 2017.
At a recent event, Coleman told Deadline that the show has the potential to "[continue] for a really long time." "Discussions are being had," she said. "The problem is there's almost too much story so it's about working the pacing. It will be interesting to see how it goes on in the States and what the appetite is."
Translation: If Victoria turns out to be the next Downton Abbey in the US, that could greatly help the show stay on the air for much longer. So, you know what to do, Americans.
The series' first season chronicles the early years of Victoria's reign, from her ascension to the throne in 1837 through her courtship and marriage to Prince Albert. The two of them wed in 1840, so technically that's only about three years' worth of her reign.
So it's not like there's not a great deal of story left to tell about her life. It's not clear what that would look like from a production sense - after all, we can't really expect Coleman to portray an elderly Victoria under a pound of aging makeup for seasons at a time. But there's no reason not to believe the show couldn't run for at least four or five seasons before that even became an issue. 
It's worth noting that Victoria is already a successful ratings hit in the U.K, clocking in as ITV's top drama of the year. An average of 7.9 million viewers tuned in to the drama on Sunday nights this past Fall, and the show consistently beat out its timeslot competitor – another little period drama you may have heard of called Poldark.
A second season and a 2017 Christmas special have already been announced.
Therefore, it seems safe to say that Victoria's reign on the small screen is still looking pretty solid at the moment. 
"The more I uncover about her, the more I read, I have so much more admiration. I like that there are so many unlikable traits in her," Coleman said of playing the young Queen. "She's very, very flawed but I've become really fond of her inconsistencies. She wasn't perfect at all and it makes me like her. She's not the queen that you expect in the portraits."
Victoria officially premieres in America on January 15, 2017.  Are you looking forward to trying it out? 
---
By
for on November 2nd, 2016
More to Love from Telly Visions