By
for on June 7th, 2021
'Van Der Valk' Season 2 Begins Filming In Amsterdam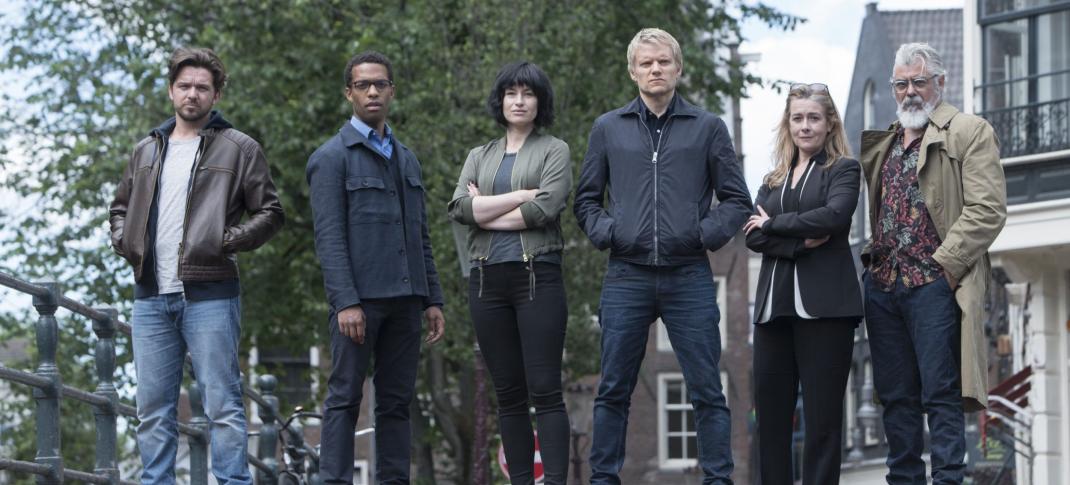 The timing of the pandemic shutdowns in 2020 upended a lot of planned TV production schedules. But the ones who felt the hit the most were those who planned to film internationally, especially those who couldn't rethink that plan because they were set in other countries. For instance, PBS's 2020 spring hit, World On Fire, is predicated on being a show that spans the European World War II front, and its on-location scenes bring authenticity to the story. Likewise, Van Der Valk, the remake of the Dutch detective series, takes place in Amsterdam, and trying to film it in, say, Birmingham, was never going to fly.
But in another sign of the world slowly finding its way back to normal, Van Der Valk is finally back on track, with production getting underway in The Netherlands this June. Masterpiece confirmed the news, in conjunction with the show's other production partners, including All3Media International. Susanne Simpson, the Executive Producer at Masterpiece, said in a statement: "We're especially excited to return to Amsterdam for this new season. We know that Marc Warren and the entire ensemble will bring us an incredible series with even more intrigue and action."
To celebrate the new season getting off the ground over a year after the series was originally due to start filming its second set of episodes, Masterpiece released a brand new photo. Check out star Marc Warren on location with director Jean van de Velde, who will helm Episode 1. André Van Duren and Joram Lürsen are expected to take Episodes 2 and 3, respectively. Chris Murray once again guides the overall project as lead writer and showrunner.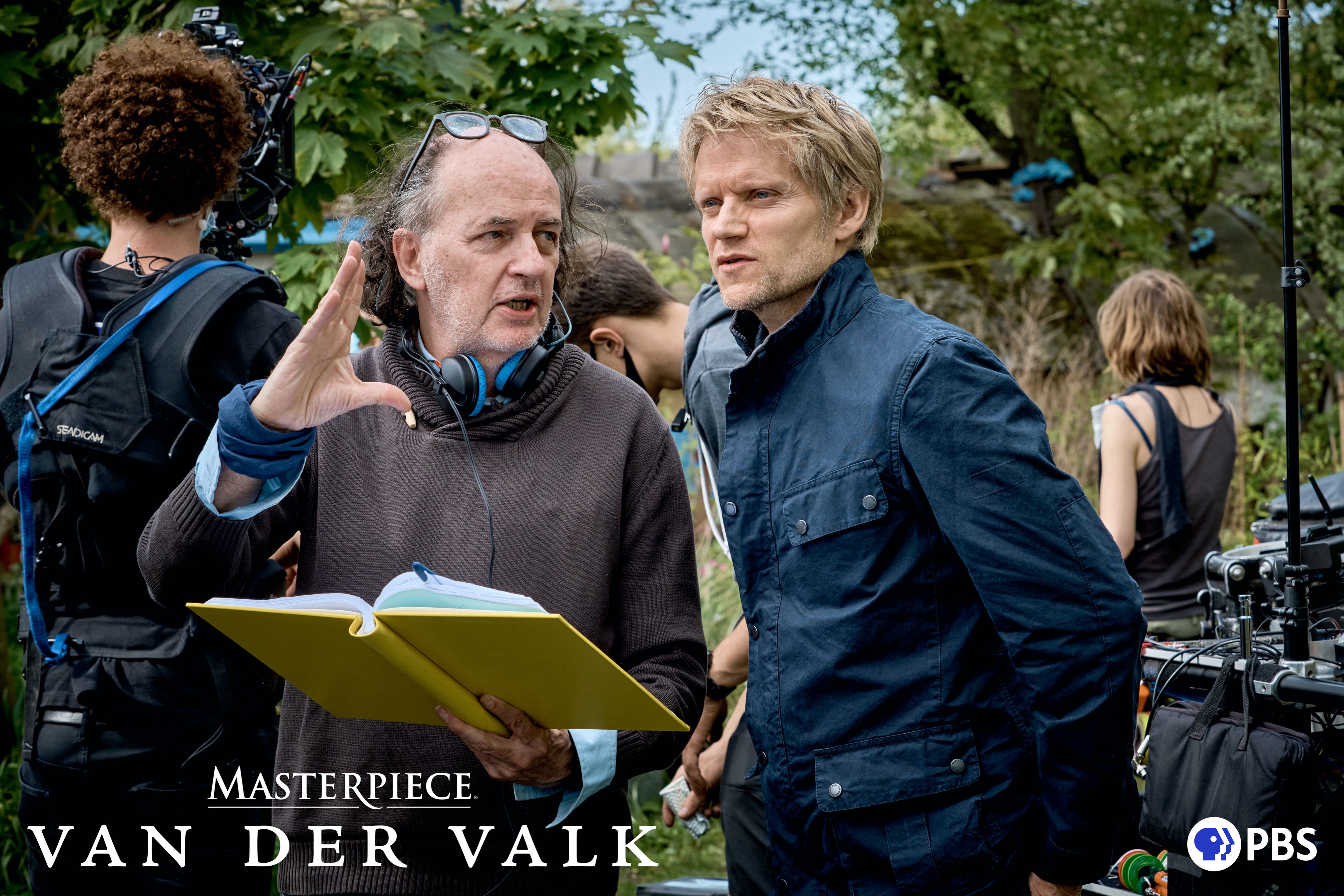 As expected, Marc Warren (Beecham House) is back as Commissaris Piet Van der Valk, and Maimie McCoy (All Creatures Great and Small) is his partner, Lucienne Hassell.
The rest of the team also returns, including Luke Allen-Gale (The Borgias) as hot but hapless Brad de Vries, Elliot Barnes-Worrell (Jericho) as the frying pan wielding Job Cloovers, Darrell D'Silva (Wrath of Man) as the drunken Dr. Hendrik Davie, and Emma Fielding (Les Misérables) as boss Julia Dahlman. Guest stars are expected to turn up in the new three-installment season, but none have been announced as of yet.
With Van Der Valk now a full year behind production (filming for Season 2 was initially scheduled to begin May 11, 2020), fans should take it as a given the show will not return stateside until 2022. Not that filming will take overlong; the series' three feature-length episode structure means shooting will almost certainly wrap before September. But fall of 2021 is an already crowded house this fall with Call The Midwife, Grantchester, Baptiste, and others expected to return, plus new shows like Guilt arriving as well.
It may be that Van Der Valk follows the same route as Endeavour (which also only just started filming Season 8 after nearly a year's delay) and sits out the 2021 TV year to return in the fall of 2022.
Hopefully, fans will learn more about Van Der Valk's new season soon.
---
By
for on June 7th, 2021
More to Love from Telly Visions