By
for on June 21st, 2023
PBS Pairs 'Unforgotten' & 'Van der Valk,' Announces 'Annika' Season 2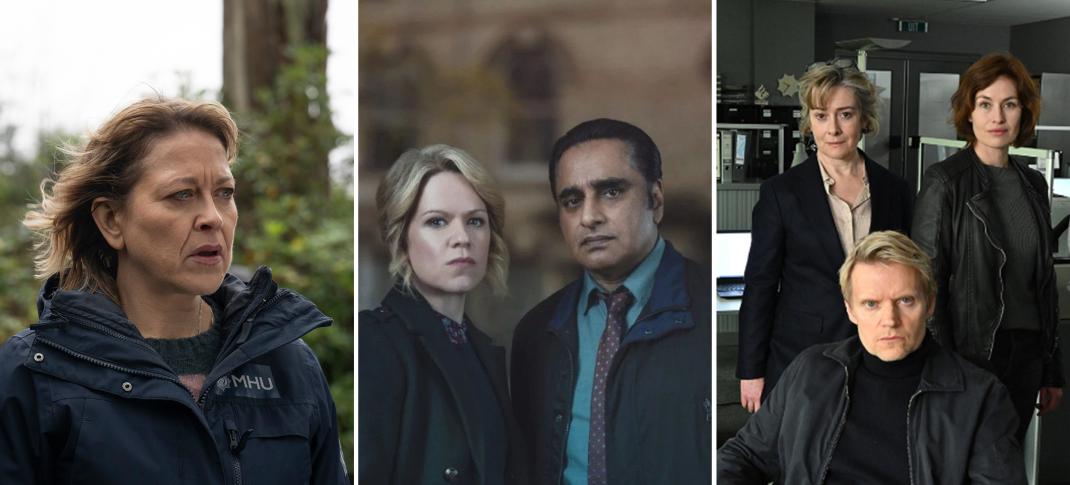 The wait is over for fans of Unforgotten, Annika, and Van der Valk. Masterpiece has confirmed that the new seasons of all three series will be heading to PBS for the Fall of 2023. However, there will be a bit of a change in the lineup for the 2023-2024 TV season from what fans are accustomed to, so get ready to mark those calendars. For the first time in many years, Masterpiece and PBS will have two triple lineups back to back over the fall months, with a trio of debuts in September and then a second one in mid-October. In all, five series are confirmed to return before the end of 2023.
First up, Unforgotten Season 5, the first season to not include original star Nicola Walker. Walker's character, DCI Cassie Stuart, was killed in Season 4's finale, and her exit left Sanjeev Bhaskar as DS, now DI Sunny Khan, to carry on. He'll do so under the command of a new boss, DCI Jessie James, played by Being Human's Sinéad Keenan. Three of the core cast will return: Jordan Long as DS Murray Boulting, Pippa Nixon as DC Kaz Willetts, and Carolina Main as DC Fran Lingley. The new season will run six episodes and debut on Sunday, September 3, 2023, at 9 p.m. ET on most local stations.
Stream Now
Unforgotten
Police officers investigate the murder of a boy whose diary implicates four couples.
Image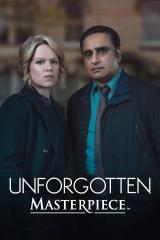 Van der Valk Season 3 also has a significant cast shake-up, with Elliot Barnes-Worrell and Luke Allen-Gale exiting the series as Job Cloovers and Brad de Vries. Two new recruits replace them: Django Chan-Reeves (Industry) as Sergeant Citra Li and Azan Ahmed (Mood) as Sergeant Eddie Suleman. Leads Marc Warren and Maimie McCoy return, with series regulars Darrel D'Silva and Emma Fielding also returning.
Stream Now
Van der Valk
Marc Warren stars in Van der Valk, an all-new series based on Nicolas Freeling's legendary
Image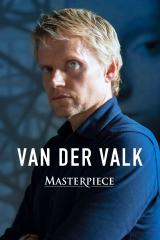 HOWEVER, Van der Valk will NOT air as three feature-length episodes, as it did with Seasons 1 and 2. Instead, the show will be split into six one-hour installments, airing directly after Unforgotten at 10 p.m. ET starting Sunday, September 3, 2023, on most stations.
Annika is not coming in September. Instead, Professor T Season 2 will be the third six-episode series joining Unforgotten and Van der Valk as part of the September debut in the 8 p.m. ET berth. The remake of the popular Belgian series, starring Death In Paradise's Ben Miller as the fastidious teacher-turned-detective, will depart from the original Season 2 mysteries and see the titular Professor attempt therapy. Series regulars Emma Naomi, Barney White, Andy Gathergood, Juliet Aubrey, Sarah Woodward, Douglas Reith, and Frances de la Tour return for Season 2, with Juliet Stevenson (The Long Call) introduced as Jasper's therapist, Dr. Helena Goldberg. 
Stream Now
Professor T
Professor T's world is slowly undone after agreeing to help solve a difficult case.
Image
Annika Season 2's six episodes will instead arrive in October, along with the long-awaited second season of World on Fire. The mystery series Nicola Walker left Unforgotten to star in as the titular Annika Strandhed will also bring back Jamie Sives, Katie Leung, Ukweli Roach, and Katie Dickie as her team, with Silvie Furneaux as Annika's daughter and Paul McGann as her love interest. World on Fire Season 2 was already announced as arriving on Sunday, October 15, 2023, at 9 p.m. ET on most local stations. Annika Season 2 will follow it at 10 p.m. ET.
Stream Now
Annika
Nicola Walker (Unforgotten) stars as DI Annika Strandhed who juggles cases and a daughter.
Image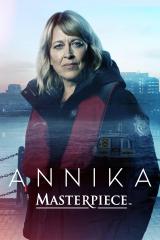 To recap:
Professor T Season 2, Unforgotten Season 5, and Van der Valk Season 3 (with its three episodes split into six installments) will all debut on Sunday, September 3, at 8 p.m., 9 p.m., and 10 p.m. ET, respectively, and will run through Sunday, October 8, 2023.
World on Fire Season 2 and Annika Season 2 both debut the next week on Sunday, October 15, at 9 p.m. and 10 p.m. ET respectively, and will conclude Sunday, November 19, 2023.
All five series are expected to arrive as binge drops on their respective premiere dates for PBS Passport members. As always, check your local listings/websites.
Stream Now
World On Fire
Emotionally gripping World War II drama World on Fire premieres on Sunday, April 5, 2020.
Image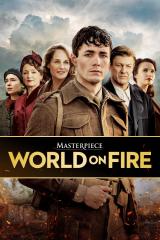 ---
By
for on June 21st, 2023
More to Love from Telly Visions