By
for on June 12th, 2023
'Van der Valk' Season 3 Introduces The New Recruits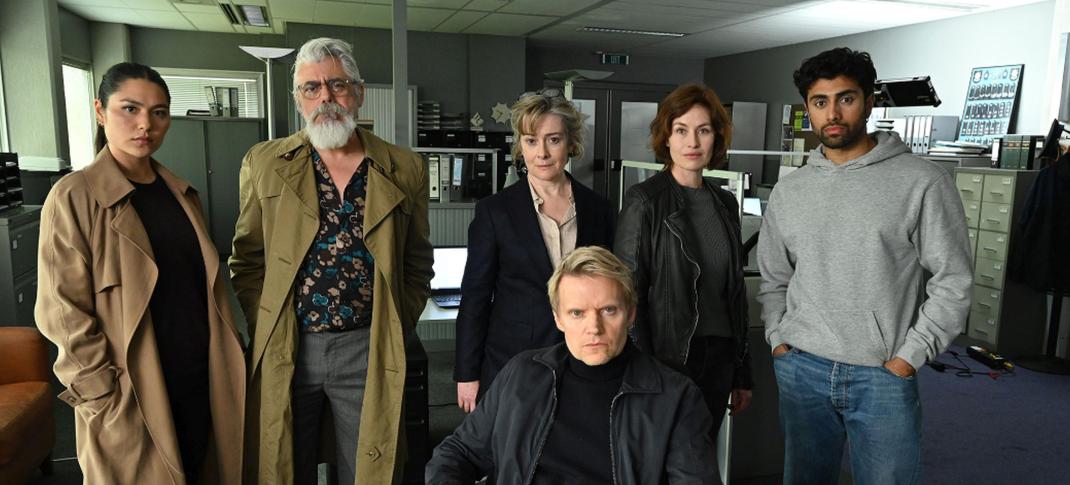 Van Der Valk Season 3 began filming before the show broadcast Season 2 on PBS and considering the pandemic-enforced delay between Seasons 1 and 2, that was understandable. However, fans were shocked when the first image was released two months after Season 2's conclusion, revealing substantial cast turnover. Fan favorite Elliot Barnes-Worrell as Job Cloovers, along with his pretty but slow partner, Luke Allen-Gale, as Brigadier Brad de Vries, was gone. In their place, two new recruits were marching down the streets of Amsterdam: Django Chan-Reeves (Industry) as Sergeant Citra Li and Azan Ahmed (Mood) as Sergeant Eddie Suleman. 
Part of the surprise was that Cloovers was one of the characters reimagined from the original series along with Inspecteur Hassell, changed from stogy white dudes into more diverse characters. Cloovers' character was also markedly improved from the original bumbling idiot whose existence was to make Van der Valk look smarter to something of a hyper genius, albeit one in need of people skills, making him the one to root for when his boss got tiresome. While Barnes-Worrell and Allen-Gale's departure hasn't yet been explained, lead actor Marc Warren has been talking up the new arrivals ahead of the show's June 2023 debut on ITV.
Warren said in an interview with The RadioTimes, "There is friction. Van der Valk is a little bit wary of Django Chan-Reeves' character [Sgt Li] at first. She's incredibly smart and mindful of information, which he's slightly wary of. And Azan Ahmed's character [Eddie Suleman] sort of reminds him of his younger self, and I think Eddie's a bit of a loose cannon. So that makes me slightly wary of him."
Meanwhile, Maimie McCoy, who plays Inspector Lucienne Hassell, hinted to The Radio Times that her character's response would not be as suspicious as the titular character's. "They're bringing a lot to the table. Django's got the goods, so she's covering a lot of bases. She's working very hard, and she likes that. And that's great as a young woman on the team as well; that's a particularly useful quality. Lucienne also knows that that's a gap that needs filling. And those relationships develop as we go along."
Here's the official synopsis for Season 3:
The team are immediately plunged into an investigation following the dramatic shooting of an idealistic Freerunning champion, which draws them into the murky world of drug smuggling before revealing a deeper, darker personal tale of envy. Along the way Van Der Valk is also thrown unexpectedly back into contact with his ex-girlfriend, Lena.
Season 3 will once again be comprised of three feature-length episodes: "Freedom in Amsterdam," "Redemption in Amsterdam," and "Magic in Amsterdam." Both Warren and McCoy return as the leading pair of detectives, with Chan-Reeves and Ahmed as the new recruits. Joining them for Season 3 are series regulars Darrell D'Silva (Domina), returning as pathologist Hendrik Davie and Emma Fielding (Sanditon) as the head boss, Hoofdcommissaris Julia Dahlman.
Mike Libanon (Kill Switch) and Peter van Heeringen (Tweede Hans) also return from the previous seasons in their recurring roles as bar owner Cliff Palache and permanent fixture Homeless Frank. As the synopsis reveals, Loes Haverkort (Vechtershart) will also be back as Lena Linderman, Van der Valk's girlfriend from Season 2. 
Van der Valk Season 3 premieres on ITV and ITVX in June 2023. PBS has yet to confirm Season 3's return date, but most assume it will return in the fall of 2023, around the same point in the calendar as Seasons 1 and 2.
Stream Now
Van der Valk
Marc Warren stars in Van der Valk, an all-new series based on Nicolas Freeling's legendary
Image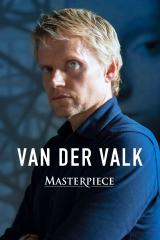 ---
By
for on June 12th, 2023
More to Love from Telly Visions