By
for on July 31st, 2023
Cassie Stuart Haunts The First Trailer for 'Unforgotten' Season 5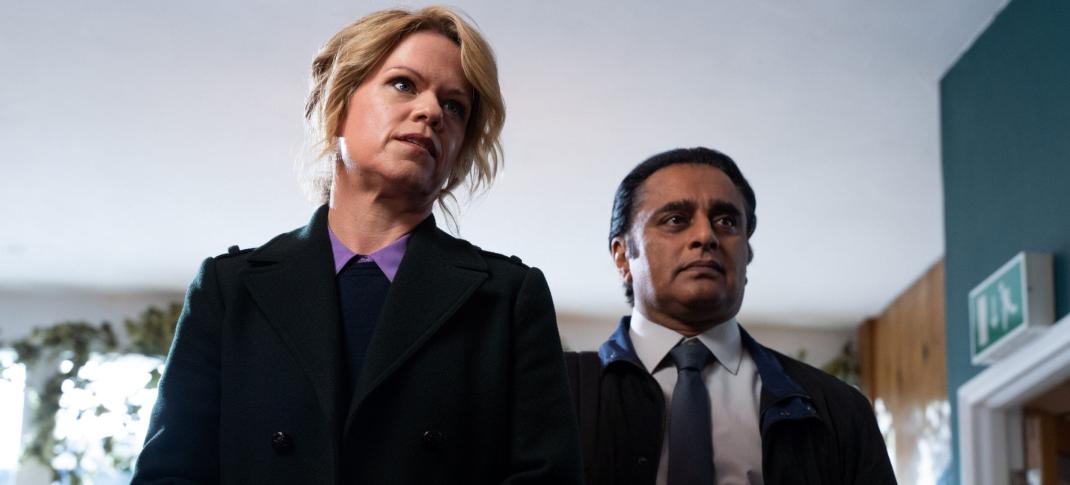 The ghost of Nicola Walker's Cassie Stuart was always going to hang heavy over Unforgotten's fifth season, as the series attempts to carry on after Stuart's death via a car crash. It also doesn't help that Walker already jumped to a new series with Annika, the first season of which beat Unforgotten Season 5 to the punch in getting on the airwaves both in the U.K. and in the U.S. However, the new season takes advantage of both the on-screen grieving over the character's death and the audience's faithfulness to Walker by having her replacement, DCI Jessie James (Sinéad Keenan), fight for the respect of the team and the viewers.
The first trailer for the new season introduces the body before it brings in the new head of the cold case division, with a body up the chimney found after a housefire. As for the newly-promoted DI Sunny Khan (Sanjeev Bhaskar), whose new title didn't land him the head of Stuart's old team, it's a culture clash as his new boss is in no way the same as the old boss, and no one likes it. Season 5 clearly will be filled with divisional drama alongside the season's mystery body, as James and Khan butt heads over and over before they find their way to a new partnership.
As for the rest of the team, it seems like they picked a side before James ever stepped into the office, and it will take a while for anyone to warm up to the series' new lead. 
Here's the Season 5 official synopsis:
Season 5 opens with the clock ticking down to DCI James's first day in her new job with an unforeseen and devastating introduction to her family life. Determined to make a good first impression with her new colleagues, will Jess be in the right frame of mind to deliver and inspire the team? And inevitably how will the ghost of much-loved former colleague Cassie Stuart haunt her? After all, Cassie will be big shoes for her to fill. 
Keenan and Bhaskar will be joined by series regulars Carolina Main as DC Fran Lingley, Pippa Nixon as DC Kaz Willetts, Jordan Long as DS Murray Boulting, and Colin R. Campbell as head of the division DSI Clive Andrews. Michelle Bonnard also returns as Sally Fields, Sunny's now-wife, and Georgia Mackenzie as Leanne Balcombe, the station pathologist. New regulars added to the series along with Keenan this season include Andrew Lancel (The Thief, His Wife, and The Canoe) as Steve James, Jessie's husband, and Kate Robbins (After Life) as Jessie's mother, Kate.
As there is every season, Unforgotten's usual four suspects are played by a slate of high-profile guest stars, including Rhys Yates (The Outlaws) as Jay Royce, Ian McElhinney (Game of Thrones) as Lord Tony Hume, Max Rinehart (Industry) as Karol Wojski, and Martina Laird (The Bay) as Ebele Falade. Other guest stars include Hayley Mills (Wild at Heart), Mark Frost (Sherwood), Hebe Beardsall (Harry Potter/Fantastic Beasts), and Mark Oosterveen (The Ministry of Ungentlemanly Warfare). As always, all six episodes are penned by series creator Chris Lang and helmed by director Andy Wilson.
Unforgotten Season 5 premieres on Sunday, September 3, at 9 p.m. ET on most PBS stations and follow a weekly release schedule. All six episodes arrive for members as a binge-watch on PBS Passport on premiere day. Seasons 1-4 are streaming on PBS Passport now.
Stream Now
Unforgotten
Police officers investigate the murder of a boy whose diary implicates four couples.
Image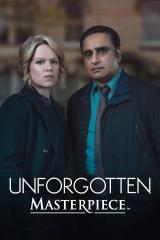 ---
By
for on July 31st, 2023
More to Love from Telly Visions