By
for on June 3rd, 2023
Thriller Film 'Uncle' Casts Ṣọpẹ́ Dìrísù, Eddie Marsan & Morfydd Clark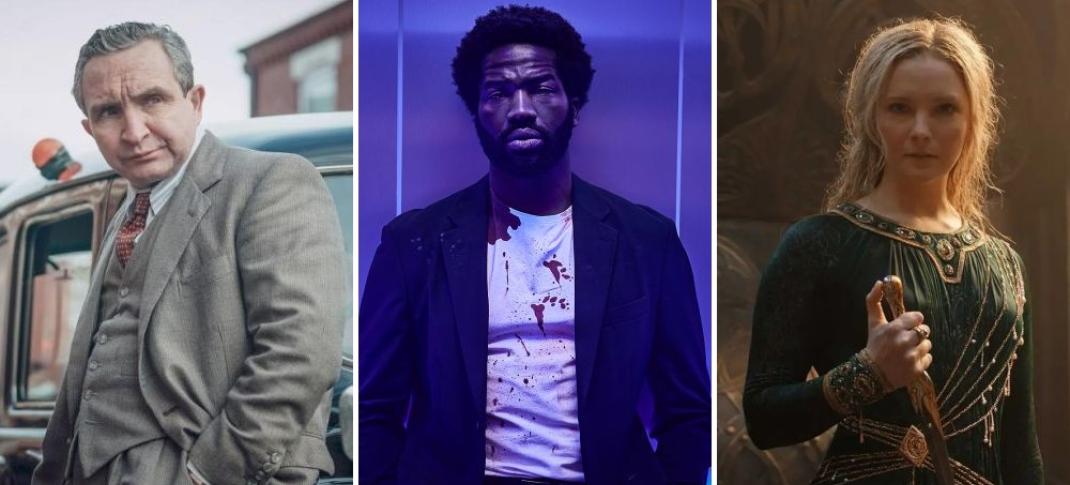 Lord of the Rings: The Rings of Power is currently struggling on with filming during the writer's strike, having already experienced massive delays in filming Season 1, and on the hook for a mandatory Season 2 no matter how the first eight episodes did or the price tag. However, star Morfydd Clark is already looking ahead to her next project, having picked up a lead role in the Welsh film Uncle. She's also landed some serious star power to work with, as Eddie Marsan (Ridley Road) and Ṣọpẹ́ Dìrísù (Gangs of London) will both be her co-stars.
The film was originally announced in October 2021, with Dìrísù attached to star and Joe Marcantonio (Kindred) planned as writer and director. At the time, Marcantonio said, "The legacy of trauma relating to violent crime is something that I have had first-hand experience with, and I am keen to represent it in a realistic and measured way. The film will be kinetic and full of action and adrenaline but also heart."
It took 18 months to reach the next stage, but with Clark and Marsan on board, the film has now set its main cast. "I'm thrilled to be working on a project so specific to rural Wales but with so much resonance with contemporary issues affecting people everywhere," said Clark. "The script gripped me, and working with such talented filmmakers, cast, and crew is a dream." Added Marcantonio: "This really is a dream cast for me, with three of the most incredible actors around – I'm so excited for us all to get started and to bring this amazing story to life."
The synopsis for the film reads:
After the brutal murder of their family, barely teenage Millie and her Uncle John embark on a brutal mission of revenge and retribution. But as they get closer to the people responsible, Millie must decide if she is ready to follow the bloody path of vengeance… and its violent, premature journey into adulthood.
So far, Dìrísù, Marsan, and Clark are the only cast announced. Marcantonio is taking helming duties on the film as originally planned, with Owynne Dawkins, who worked with him on Kindred, on board as co-writer. Rebecca Knapp and Matthew Wakeham will executive produce with Nicola Pearcey of Picnik Entertainment, with West End Films taking point on sales and marketing.
Uncle is expected to start filming in the fall of 2023, with an eye on a 2024 release date.
---
By
for on June 3rd, 2023
More to Love from Telly Visions