By
for on April 28th, 2023
Netflix Casts Eddie Marsan in Tosin Cole Superhero Series 'Supacell'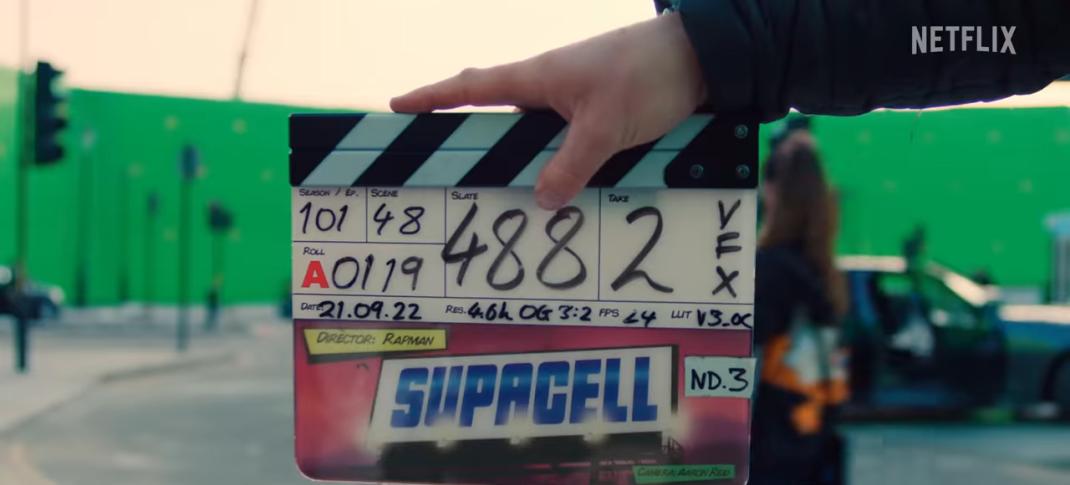 Tosin Cole had barely exited Doctor Who as companion Ryan when Netflix snatched him up to star in the new superhero series it was producing with British director Rapman (aka Andrew Onwubolu), Supacell. The series, one of the many non-Marvel/DC branded superhero shows that Netflix has invested in, including The Umbrella Academy and Jupiter's Legacy, has the added interest of being a superhero series set in Black London, a historically deeply underrepresented group in mainstream media. 
The project was initially commissioned in 2021, with Rapman selling the idea he'd been stewing on for a few years. He started working on scripts with the blessing of Anne Mensah, Netflix's UK scripted content chief at the time. Cole's leading role was announced in August 2022, with filming starting later that month. Co-stars mentioned at the time were primarily young Black up and comers, like Adelayo Adedayo, who subsequently broke out in The Responder, and Rayxia Ojo, who featured as Young Hermoine in Harry Potter and the Cursed Child in the West End.
With filming now complete, Netflix has revealed the addition of a surprising familiar face, Eddie Marsan (Ridley Road), joining as part of the series cast during filming. Along with Marsan's inclusion, Netflix also released the first behind-the-scenes look with Rapman as a guide. Despite being a Marvel/DC superhero genre, he told Deadline, "If I got powers, my first thing wouldn't be to go and buy a spandex outfit. I was thinking, 'What can I use my powers for to put my family in a better position?"
Here's the synopsis for Supacell:
The series will follow five ordinary Black South Londoners with little in common who unexpectedly develop superpowers. One man, Michael Lasaki, has to bring them all together in order to save the woman he loves.
Cole plays Michael Lasaki, with Adedayo as his love interest, Dionne, and Ojo as Sharleen. Marsan's character is being kept under wraps other than his name, Ray. They are joined by Nadine Mills (The Weekend) as Sabrina, Eric Kofi Abrefa (Blue Story) as Andre, Calvin Demba (The Rig) as Rodney, Josh Tedeku (Moonhaven) as Tazer, and Giacomo Mancini (Top Boy) as Spud. 
Rapman serves as showrunner, creator, and lead director, with Sebastian Thiel (Riches) directing the other half of the six-episode series. Rapman is also an executive producer alongside Joanna Crow, Sheila Nortley, and Geraldine Hawkins. Also credited Anna Ferguson, and Steve Searle for Netflix and Mouktar Mohammed and Henrietta Lee for New Wave.
Supacell does not yet have a release date.
---
By
for on April 28th, 2023
More to Love from Telly Visions