By
for on August 6th, 2020
The Trailer for Showtime's 'We Hunt Together' Promises Dark Twist on the Standard Procedural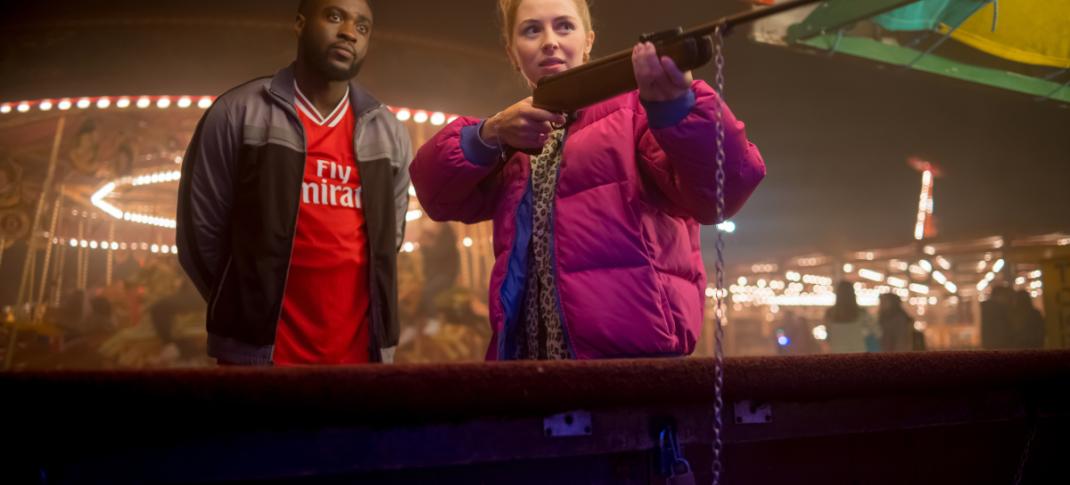 Premium cable network Showtime is getting into the British entertainment game this summer, bringing dark procedural thriller We Hunt Together to American audiences this August. 
Torchwood and Keeping Faith star Eve Myles and Rogue One's Babou Ceesay play a mismatched pair of detectives who must track down a pair of killers. So far, so standard, right?
But that's where the story stops being so straightforward. The series also follows The Halcyon's Hermione Corfield and Inside No. 9's Dipo Ola as those killers, a star-crossed pair who go on a murder spree when one saves the other from an attack on a date. Complex issues of vengeance, justice, rage, and love are just a few of the subplots raised in the twisty, six-episode series that follows. Who's on the side of right here? Who are we meant to be rooting for? And how complicit are we, as viewers, who may well want to see the killers triumph in the end?
The series' synopsis underlines its dark, conflicting themes. 
A gripping twist on a classic cat-and-mouse story, We Hunt Together explores the intoxication of sexual attraction and the dangerous power of emotional manipulation. As two conflicted detectives (Myles and Ceesay) track down a pair of deadly killers (Corfield and Ola), the series reveals how finding a volatile form of solace in another can have dire consequences.
The trailer has that muted, colorful vibe that has been all over the recent run of "dark and complicated" series like USA Network's Dare Me.  Think lots of pinks, purples and blues, with a foreboding edge running through everything. But it sure does look good. 
Watch for yourselves below. 
We Hunt Together premieres Sunday, August 9 on Showtime. 
Does this sound like a show you'll be checking out? Why or why not? Let's discuss in the comments. 
---
By
for on August 6th, 2020