By
for on December 11th, 2022
The Trailer for 'Matilda The Musical' Is As Adorable As The Film Itself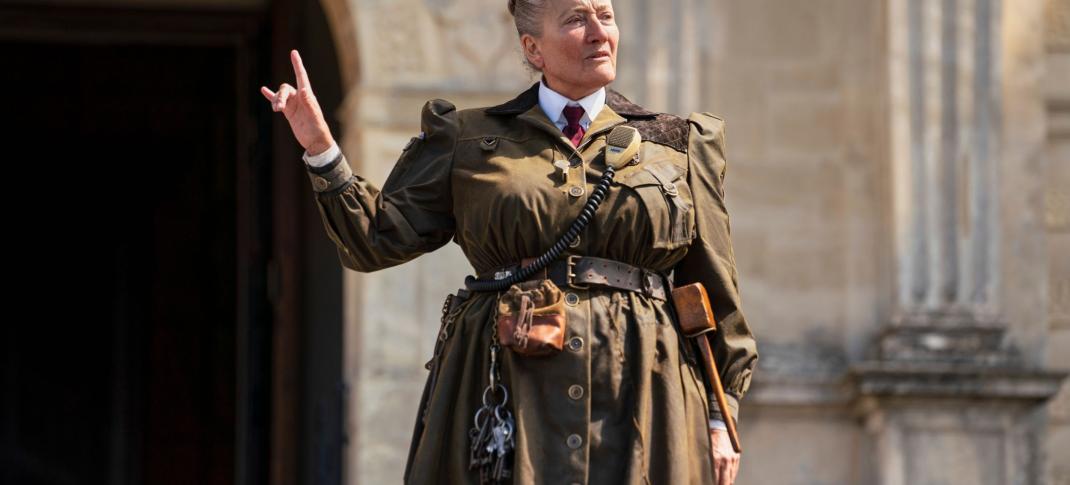 Despite what you may think, Matilda the Musical is not based on the popular 1996 movie Matilda that launched the career of Mara Wilson. Both are based on the same source material, Roald Dahl's beloved 1980s-era novel, Matilda. However, the new film that is out in limited release in theaters in America and will be heading to streaming for Christmas is not a musical adaptation of the movie but a movie adaptation of the 2011 stage musical, which was itself a massive hit in London;'s West End and took home multiple Tony Awards when it opened on Broadway.
It helps that the "musical fantasy comedy film" (say that five times fast!) comes from Matthew Warchus and Dennis Kelly, two of the three key figures behind the original stage production (Only Tim Minchin, who wrote the original music and lyrics, did not actively work on the film.) And while, sadly, the new film does not contain cameos from the 1996 movie (which would have created a crossover scenario that would make my head hurt), it does feature a stellar cast, specifically Emma Thompson (Cruella) as Miss Agatha Trunchbull and Lashana Lynch (Captain Marvel) as Miss Jennifer Honey, along with newcomer Alisha Weir as the titular Matilda Wormwood.
Telly Visions already published a glowing review of the new film from our foreign correspondent Rory Doherty from its London Film Festival debut back in October, timed to the U.K. theatrical release over American thanksgiving, but suffice to say; the film delivers on the promise of its trailer.
Here's the official synopsis for the new musical movie.
The story centers around Matilda Wormwood, a little girl with big curiosity, a sharp mind, and a vivid imagination — and the worst parents in the world. While they keep themselves content with trashy TV and dodgy money-making schemes, Matilda loves to lose herself in the pages of her beloved books. After meeting her inspirational teacher, Miss Honey, Matilda begins conjuring her own fantastical tales. Excited to attend Crunchem Hall, she's surprised to find the school is an ominous and oppressive place led by the towering and villainous Miss Trunchbull. Filled with an overwhelming sense of justice, Matilda dares to take a stand for what is right and teach Trunchbull a lesson she won't forget.
Thompson, Lynch, and Weir are joined by co-stars Stephen Graham (Peaky Blinders) and Andrea Riseborough (Bloodline) as Matilda's awful parents. The film also co-stars Sindhu Vee (Sex Education) as Mrs. Phelps, Carl Spencer (The Hunger Games: The Ballad of Songbirds and Snakes) as Magnus the Escapologist, Lauren Alexandra (Death on the Nile) as The Acrobat, Katherine Kingsley (The Larkins) as The Evil Stepaunt / Acrobat's Stepsister, and Matt Henry (Kinky Boots: The Musical) as Doctor.
Meesha Garbett (Fast & Furious: Hobbs & Shaw) joins newcomers Charlie Hodson-Prior, Rei Yamauchi Fulker, Winter Jarrett-Glasspool, Andrei Shen, and Ashton Robertson as Matilda's classmates.
Matilda the Musical is playing in select theaters in the U.S. and U.K. It streams on Netflix starting Christmas Day, December 25, 2022.
---
By
for on December 11th, 2022
More to Love from Telly Visions