By
for on October 13th, 2020
The Trailer for 'The Crown' Season 4 Deconstructs the Fairytale of Princess Diana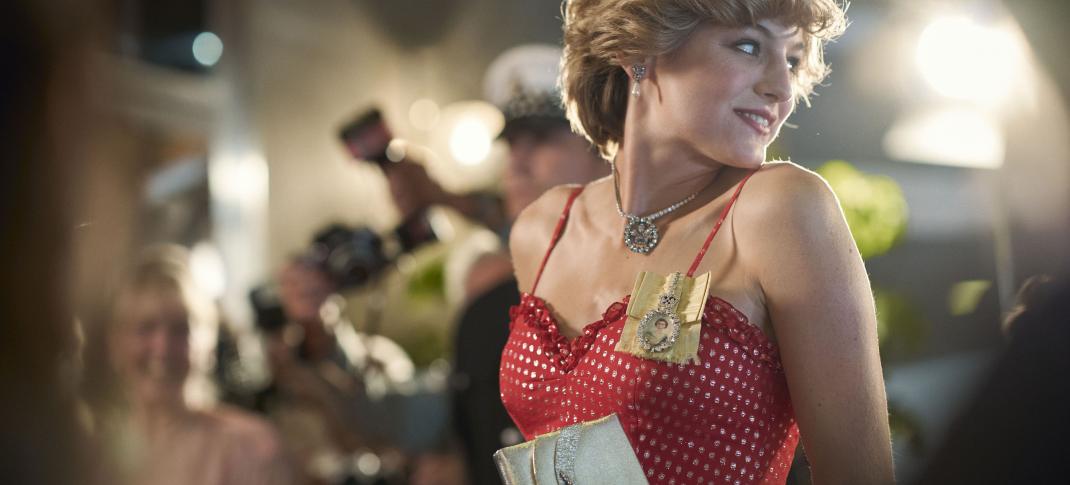 The trailer for The Crown Season 4 is here and promises fans what they've been waiting for: The story of Charles and Diana. 
The first three seasons of The Crown may have featured two different casts, but the series had a singular focus: The life of Queen Elizabeth II. And whether the queen was played by Claire Foy or Olivia Colman, the story was ultimately geared to her point of view and cast her position in a sympathetic light. 
That may well change significantly in Season 4, as the lavish period drama reaches the point that many of its fans have been eagerly awaiting since its first episode: The arrival of one Lady Diana Spencer. 
Many Anglophiles of a certain age (and, admittedly, I am one of those), grew up with Princess Diana as our ideal of a fairytale princess. She married a real-life prince, would one day become Queen of England, and her wedding day, complete with massive train and poufy-sleeved dress, shaped the idea of what that ceremony should look like for a generation of women. But if the trailer for Season 4 is anything to go by, The Crown is set to deconstruct many of those dreams - and expose the tragedy that lay underneath. 
The generally tragic feel that seems to permeate this season may just be because we're all older now - we know fairy tales aren't real, and we all remember the ending of Diana's magical story. We watched it happen: The affairs, the public humiliation, the divorce, and scandal. The terrible crash that ultimately ended her life in 1997. (I don't know about y'all but I still remember exactly where I was when I heard she died.) But it's also because we know more than we did then, about how difficult Diana's position was, about the rocky relationship between Charles, his parents, and the (first) woman he married. 
Watch the trailer for yourselves below.
If this clip is anything to go by, actress Emma Corrin absolutely has Diana's mannerisms down, to a degree that's almost spooky to watch.
Though the only dialogue in the clip is a voiceover underscored by the eerie ticking of a clock in the background, we still get a few glimpses of Gillian Anderson as Prime Minister Margaret Thatcher, including the infamous deep bow that the queen reportedly hated during audiences. There is also a range of stress-filled family shots and several generally furious expressions from both Tobias Menzies as Philip and Josh O'Connor as Charles. Interestingly enough, the Queen herself remains largely in the background of this trailer, save for a dramatic shot at Horse Guards.
The official synopsis, however, underscores that Season 4 will indeed be all about Diana. 
As the 1970s are drawing to a close, Queen Elizabeth and her family find themselves preoccupied with safeguarding the line of succession by securing an appropriate bride for Prince Charles, who is still unmarried at 30. While Charles' romance with a young Lady Diana Spencer provides a much-needed fairytale to unite the British people, as the transformation from teenager to Princess of Wales takes place, it is anything but a fairytale for Diana.
The Crown Season 4 will officially arrive on Netflix on Sunday, November 15.
Are you looking forward to The Crown's return? How do you feel about this trailer? Let's discuss in the comments.
---
By
for on October 13th, 2020
More to Love from Telly Visions