By
for on December 6th, 2021
The Trailer for Acorn TV's 'The Larkins' Promises Warm and Cozy Fun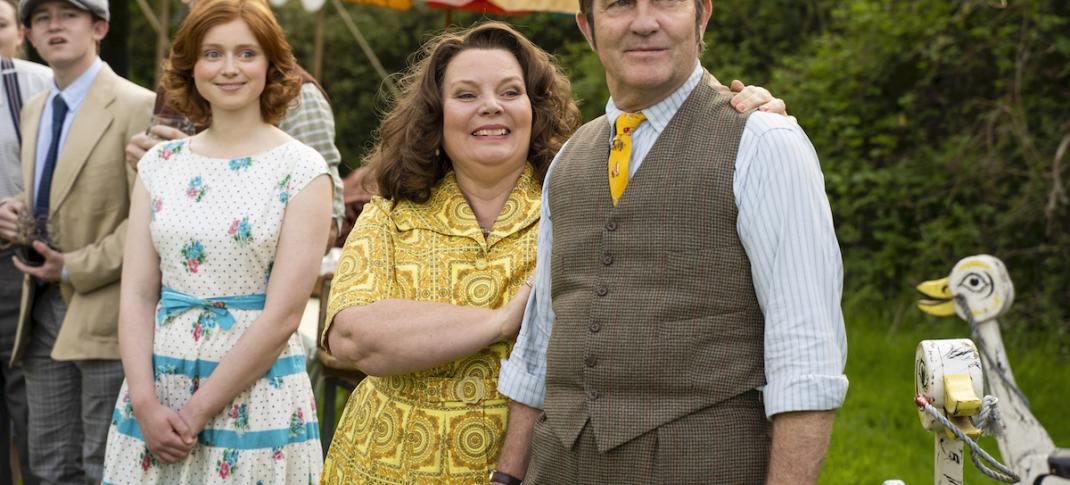 Given the fact that we've all been living through fairly unprecedented times over the last eighteen-ish months, it makes a certain amount of sense that many viewers are turning toward cozy family fare as another cursed year draws to a close. With longer nights and darkness creeping so early into our days, we're less interested in prestige dramas that show us the darkest aspects of human nature than we are shows that make us feel warm and fuzzy inside or provide some much-needed escapism from everything else happening around us.
(It's why everyone's counting down the days until All Creatures Great and Small is back next month - sometimes you just need a heaping dose of low-stakes storytelling, maybe with a fuzzy baby animal or two in there for good measure.) 
And if all that sounds like you, make sure you mark your calendars for the arrival of The Larkins. The new adaptation of classic family drama The Darling Buds of May - one of ITV's most highly rated series when it originally premiered thirty years ago - arrives this month on streaming service Acorn TV to provide us with a heartwarming trip to the 1950s Kentish countryside. Doctor Who's Bradley Walsh and The Thick of It's Joanna Scanlon star as Ma and Pa Larkin who, along with their six children, must navigate personal family sagas, and the politics of their village life. Bridgerton's Sabrina Bartlett plays their daughter Mariette, alongside Tok Stephens as village new arrival Cedric 'Charley' Charlton, an accountant from the city who is immediately taken by the eldest Larkin child. 
The series comes from screenwriter Simon Nye, who also brought us four seasons of The Durrells in Corfu, and, if the trailer for The Larkins is anything to go by, is clearly aiming to create a similar heartwarming family vibe with his latest production. And, I, for one, am not complaining. 
Watch for yourselves below. 
The first two episodes of The Larkins arrive Monday, December 13 on Acorn TV, with new installments premiering weekly thereafter through January 17. 
---
By
for on December 6th, 2021