By
for on June 30th, 2022
'The Larkins' Will Return for Season 2 But Life in Littlechurch Will Look a Bit Different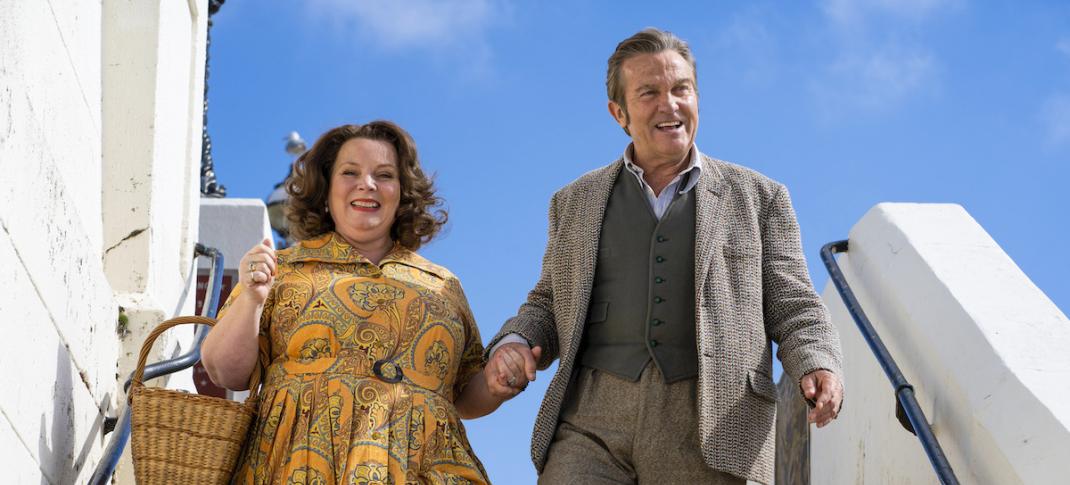 Several months after it last aired an episode, ITV announced that its heartwarming series The Larkins will officially return for a second season. The show's first outing was a reasonably decent ratings hit for the U.K. network, averaging around 4 million viewers an episode, with even more tuning in for the drama's festive special over the holidays. (Not surprising, given that The Larkins was built in a lab to spawn very special holiday installments, with its focus on the all-important bonds of family, its vintage rustic feel, love of excessive food and drink, and feel-good, old-fashioned charm.) 
The series is a new adaptation of the classic family drama The Darling Buds of May, which was a huge hit when it originally premiered thirty years ago. A bucolic 1950s-set tale of life in the Kentish countryside based on H.E. Bates's novels, it follows the adventures of the sprawling Larkin clan as they navigate family issues, financial struggles, and the occasionally uncomfortable politics of life in their rural village town. 
Bradley Walsh (Doctor Who) and Joann Scanlan (The Thick of It) star as Pa and Ma Larkin, who must wrangle their six children (both natural and adopted), all while Pa finds himself involved in all manner of complicated schemes. Happily, things almost always manage to turn out for the best.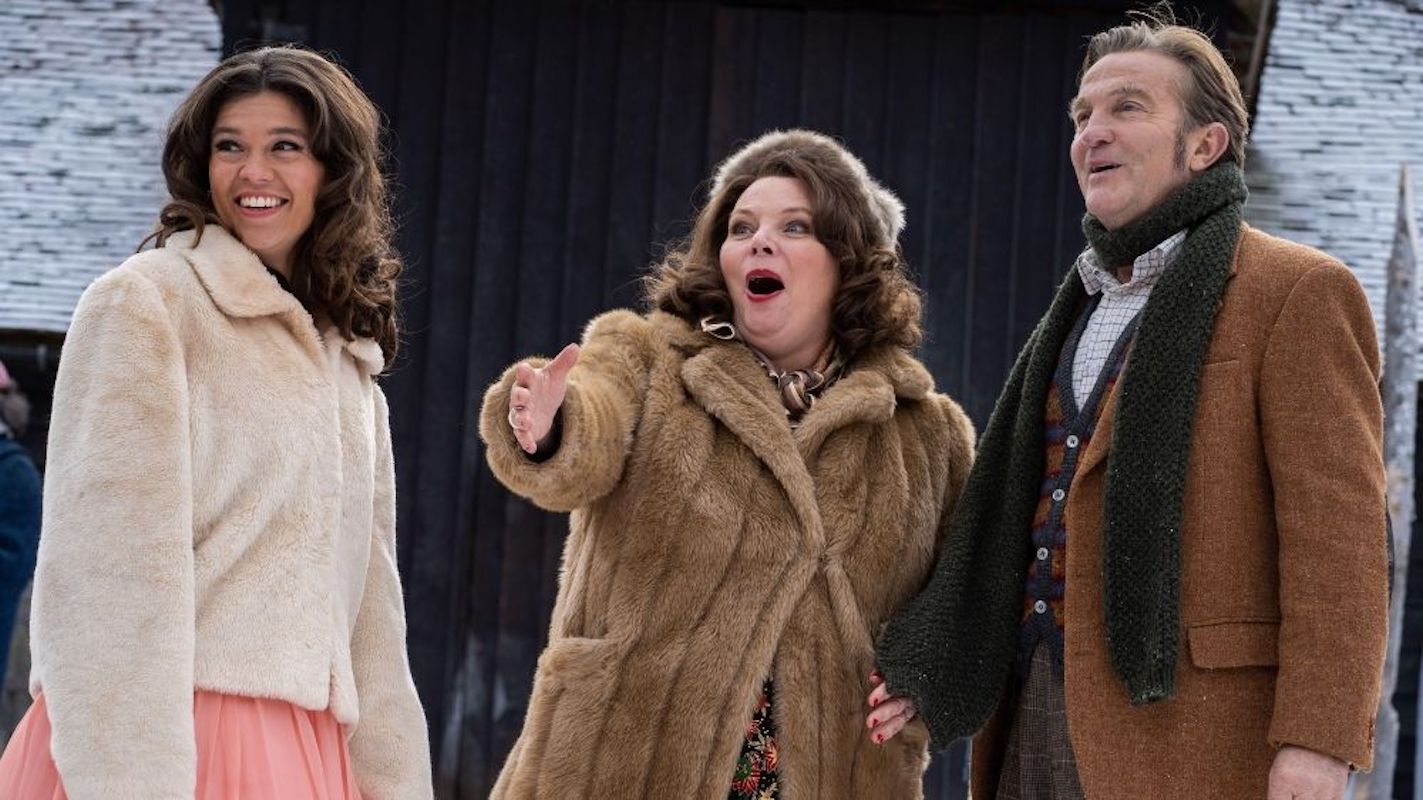 Unfortunately, some behind-the-scenes drama means life on the Larkin farm will look quite a bit different in the future. Breakout star Sabrina Bartlett, who plays Mariette Larkin, has officially left the show, and newcomer Joelle Rae (Starstruck) will take over the role of the eldest Larkin daughter.
Bartlett's departure is said to be for "scheduling reasons." However, given the high-profile nature of both the show and the role, it seems quite likelier than the tabloid reports citing uncomfortable friction between the actress and co-star Tok Stephens, who plays Mariette's boyfriend/future husband Charley, are at least partially to blame.
Given that Bartlett's sparkling portrayal of Mariette was a highlight of the show's first season, this is a real loss for viewers and fans and something that will doubtless take some getting used to. Stephens is returning for Season 2, and one has to assume that Charley and Mariette's wedding will be a rather significant subplot.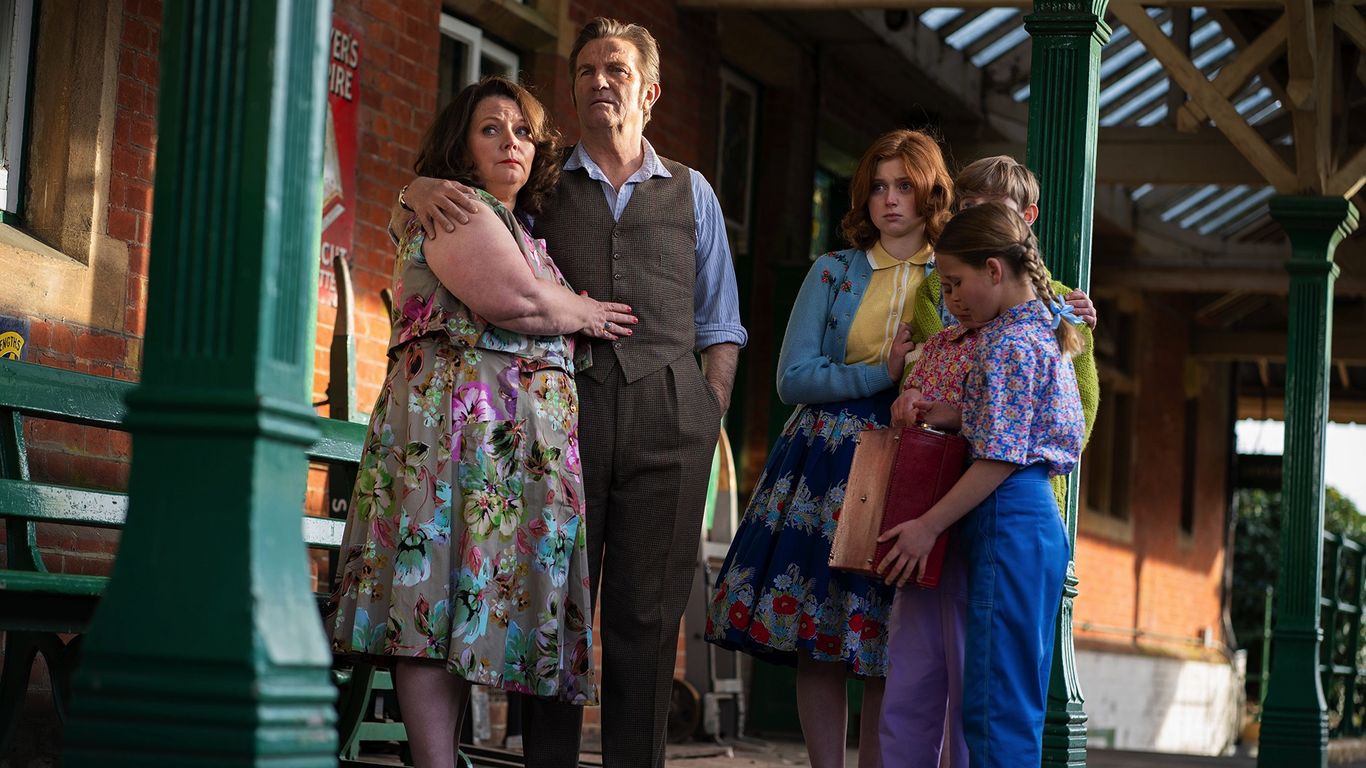 Season 2 will see a brand new family, the Jerebohms, arrive in the village and soon find themselves at war with the Larkins.
Morgana Robinson (The Witches) will play mother Pinkie, while Hector Batemen Harden (Endeavour) and Lucy Allix take on the roles of her children Gilbert and Blanche. The casting of husband and father (Cuthbert) will be announced in due course. Other new faces include Maxim Ays (Sanditon) as the handsome new Reverend Candy, who will reportedly catch the eye of Primrose Larkin.
Cast members returning for the second season include Peter Davison (the Vicar), Kriss Dosanjh (Brigadier), Amelia Bullmore (Miss Edith Pilchester), Seeta Indrani (Miss Chand), Robert Bathurst (Johnny Delamere), Francesca Wilson Waterworth (Libby Fothergill), Barney Walsh (PC Harness), Tony Gardner (Alec Norman) and Selina Griffiths (Norma Norman).
Filming for Season 2 has already begun in the Kent countryside and will continue through the summer. There's no confirmed release date yet, but it's expected to air later this year. (Perhaps in time for the holidays again? We'll have to wait and see.)
Season 1 of The Larkins is currently streaming on Acorn TV.
---
By
for on June 30th, 2022
More to Love from Telly Visions