By
for on November 15th, 2022
Amazon's 'Three Pines' To Premiere in December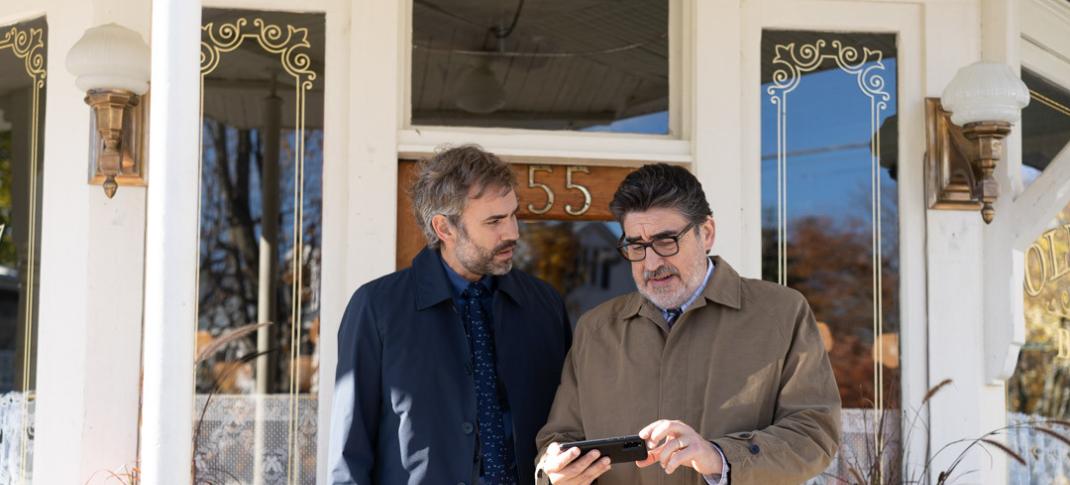 British mystery series are some of the most popular shows among anglophiles, even if some of them, like, say, Miss Fisher's Murder Mysteries or Frankie Drake, are set in countries other than the U.K. Amazon Prime Video's latest, Three Pines, is in the same category as the latter, a Canadian mystery series, based on the top-rated Chief Inspector Armand Gamache book series, written by Louise Penny. Starring Olivier winner Alfred Molina as the show's lead detective, the new show is heading to Amazon before the end of 2022.
Produced by Left Bank, the same outfit that brought Netflix The Crown, Amazon first announced the series in the spring of 2020. At the time, with no one tied to the lead role, the show went from being titled after the titular detective to calling itself after the fictional French Canadian village in which he operates, not unlike The Sidney Chambers Mysteries became Grantchester.) When the show began filming, Molina's casting as Inspector Gamache was announced in September 2021. It was noted "the French-speaking detective probes crimes in his Quebec community" and that "among his quirks is speaking English in an English accent thanks to his Cambridge education."
The initial Gamache novel, 2005's Still Life, was a runaway bestseller and massive award-winning hit; it has thus far spawned 17 more installments, with 2022's A World of Curiosities arriving early this summer. The series has garnered five Agatha Awards so far and counting. It is unclear if the eight-episode series is planned as a mystery of the week series or if it will be one mystery per season, giving the show 17 more to choose from should it get renewed.
The official plot synopsis for the first season of Three Pines reads as follows:
Following Chief Inspector Armand Gamache as he investigates cases beneath the idyllic surface of the Quebec village, Three Pines, finding long-buried secrets and facing a few ghosts of his own.
Molina is joined by a cast that includes Rossif Sutherland (The Handmaid's Tale) as his partner in crime solving, Jean-Guy Beauvoir. Marie-Josée Bélanger (Adam & Ève) plays Gamache's mother, and Elle-Máijá Tailfeathers (Blood Quantum), his protege, Isabelle Lacoste. Other costars include Tantoo Cardinal (Stumptown), Ali Hand (See), Clare Coulter (The Worst Witch), Max Laferriere (Le 422), and Patricia Summersett (Mother!) Molina also serves as an executive producer alongside lead writer Emilia di Girolamo (The Tunnel) and lead director Sam Donovan (Jamestown).
Three Pines debuts with two episodes on Prime Video starting Friday, December 2. Two episodes will follow on a weekly release schedule through December 23, 2022.
---
By
for on November 15th, 2022