By
for on November 9th, 2022
Prime Video's 'My Lady Jane' Fills Out Its Cast With Familiar Faces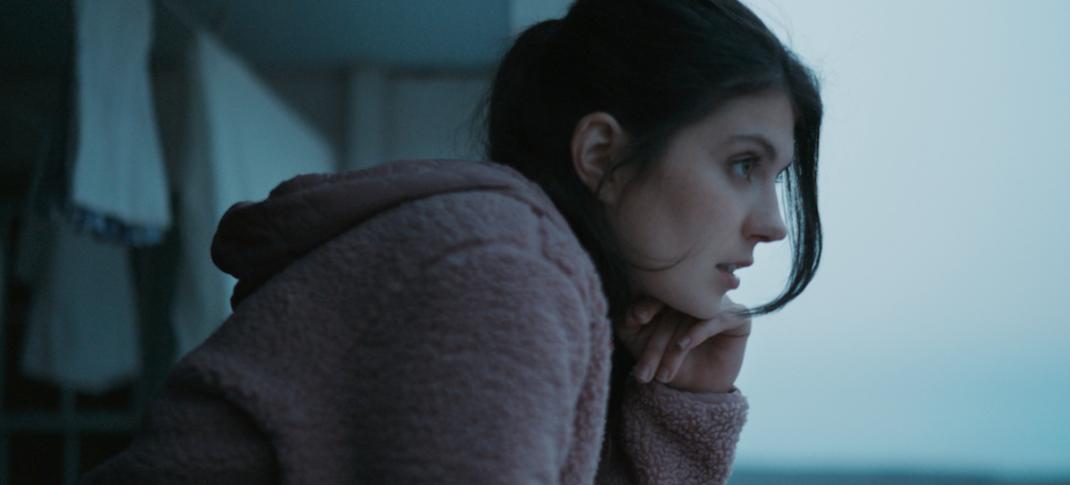 Prime Video has confirmed a roster of over a dozen new cast members for its forthcoming adaptation of My Lady Jane, an eight-part series based on the popular YA historical fantasy novel of the same name. It follows the story of Jane Grey, niece of King Henry VIII, who was essentially added to the royal succession by sheer force of will and the general weakness of child king Edward VI.
But Edward's "decision" to rewrite his will immediately before his death cut his sisters Mary and Elizabeth out of contention for the throne entirely and named his cousin Jane as his heir. Jane's reign was exceptionally short-lived as the public still largely supported Henry's daughter Mary Tudor's obvious claim to rule. She was deposed, imprisoned in the Tower of London, and executed. Except that is not exactly the story the book written by the "Lady Janies" trio of Cynthia Hand, Brodi Ashton, and Jodi Meadows tells. 
My Lady Jane is the first in a series of young adult novels that reimagines the stories of overlooked, misunderstood, or ill-treated historical women, usually with a magical or supernatural twist. The series boasts whip-smart dialogue, tons of modern-day pop culture references, and a sense of adventure and possibility that doesn't often exist in their source material. (The other novels focus on both real and fictional women, such as Calamity Jane, Jane Eyre, Mary, Queen of Scots, and Mary Shelley.) 
Emily Bader (Paranormal Activity: Next of Kin), Edward Blumel (A Discovery of Witches), and Jordan Peters (Everything I Know About Love) were previously announced in the roles of the series' lead trio: Lady Jane, Guildford Dudley, and King Edward, respectively. But they'll be joined by a talented ensemble that includes a ton of familiar faces. New cast members in this "fantastical and comedic drama" are Dominic Cooper (Preacher) as Lord Seymour, Rob Brydon (The Trip) as Lord Dudley, Will Keen (His Dark Materials) as the Duke of Norfolk, Anna Chancellor (Hotel Portofino) as Lady Frances Grey, and Academy Award-winner Jim Broadbent (The Duke) as the Duke of Leicester.  
An additional slate of eight supporting cast members was also announced, albeit in as-yet-unspecified roles. They include Kate O'Flynn (Landscapers), Isabella Brownson (Napoleon), Henry Ashton (Creation Stories), Abbie Hern (Enola Holmes 2), Joe Klocek (The Dry), Máiréad Tyers (Extraordinary), Brandon Grace (Fate: The Winx Saga), and Michael Workeye (This is Going to Hurt).
But what's not entirely clear is how much the upcoming Prime Video adaptation will lean into the fluffy fantasy feel of the original story.
The official description describes the series as follows.
 My Lady Jane is a satirical comedic fantasy series that reimagines the rise and reign of Lady Jane Grey (Emily Bader). When her ambitious mother sells Jane's hand to the highest bidder, Jane is dismayed to discover that her dreaded husband-to-be, Guildford Dudley (Edward Bluemel), is an infuriatingly attractive stranger with a dark secret, one that has the potential to get them both killed. But there are greater conspiracies afoot, like a plot to murder her cousin, King Edward, and throw the entire kingdom into chaos. A sharp-tongued, warm-hearted story full of romance, adventure, and fantasy, My Lady Jane reveals that true love is real, people are not always what they seem, and even doomed heroines can save themselves. Long live the Queen.
What's particularly interesting here is that the Prime Video description makes it sound like My Lady Jane will be an at least semi-traditional period drama about the infamous Nine Days Queen (perhaps in the vein of Hulu's The Great).
It completely ignores that the book they're claiming as their source material is set in a world divided between those who can shapeshift into animals (Edoians) and those who cannot (Verities). The fact that Guilford can change into a horse is a somewhat important plot point, but I'm not sure whether or not that counts as a "dark secret" in this world. We'll have to wait and see on that front. 
Production on My Lady Jane began in London in August, with Meredith Glynn (The Boys) and Gemma Burgess (Brooklyn Girls trilogy) as co-showrunners and executive producers alongside Sarah Bradshaw (Citadel) and Laurie MacDonald (The Trial of the Chicago 7). 
---
By
for on November 9th, 2022
More to Love from Telly Visions