By
for on January 19th, 2023
'Ted Lasso' Season 3 Will Premiere This Spring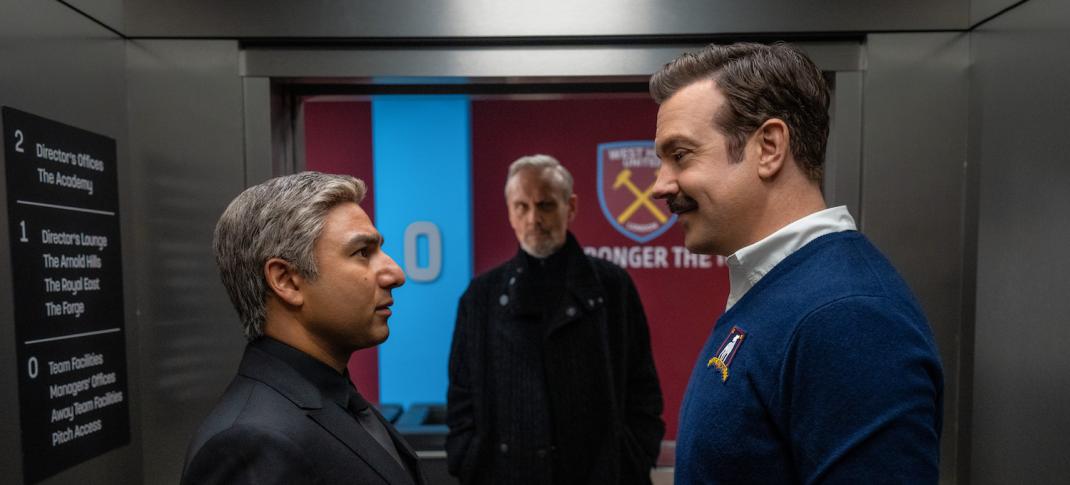 It's been almost two years since the last season of serotonin booster Ted Lasso aired, but fans can finally breathe a sigh of relief: We won't have to wait that much longer for Season 3. The show will be back at a still-to-be-determined date in Spring 2023. 
Ted Lasso follows the adventures of a kind-hearted American coach who takes over a failing English football team and turns it into a success through the power of positivity and friendship. (Which, frankly, is exactly the vibe our current television landscape could use more of.)  The series has been a critical and awards season darling since its premiere in 2020, taking home a rather hefty collection of Golden Globe, Critics Choice, People's Choice, and Primetime Emmy Awards, including back-to-back Emmy wins for both Outstanding Comedy Series and Lead Actor in a Comedy Series for star Sudeikis. 
The Season 3 news comes out of the winter edition of the bi-annual Television Critics Association press tour. While Ted Lasso did not have a panel during the Apple TV+ portion of this year's event, co-creator Bill Lawrence and star Brett Goldstein were present during a session promoting their upcoming new comedy Shrinking. 
"I've seen cuts of the show, and I think it's f*cking awesome," Lawrence said when multiple journalists asked about Ted Lasso. Added Goldstein, "I love it." 
Shortly after their appearance, the streamer confirmed the series would be back this spring, though it was extremely vague about what that means. 
To make up for failing to give us anything beyond the vaguest details about Season 3 (and, honestly, weren't we all assuming the show would return at some point in the first half of 2023?), Apple TV+ also released a new first-look image at what is presumed to be the show's final outing, featuring Jason Sudekis, Nick Mohammed, and Anthony Stewart Head in a decidedly non-joyous tableau.
As most of you likely remember, Season 2 of Ted Lasso ended with equipment manager turned assistant coach Nate turning on his former mentor and abandoning AFC Richmond to take a job as the head coach of West Ham. This club happens to be owned by Rebecca Welton's villainous ex-husband Rupert Mannion. Their split was particularly hostile on Nate's part, who verbally unloaded on Ted and leaked the news of his panic attacks to the press. (Not cool, dude!)
As Season 3 begins, we're not sure what's going to happen next, though I think we're all confident there will be some climatic face-off between Richmond and West Ham on the pitch before it's all over. 
Season.3 of Ted Lasso will arrive at some point this spring. Seasons 1 and 2 are currently streaming on Apple TV+. 
---
By
for on January 19th, 2023