By
for on June 4th, 2023
Jodie Whittaker To Voice BBC's Christmas 2023 Special 'Tabby McTat'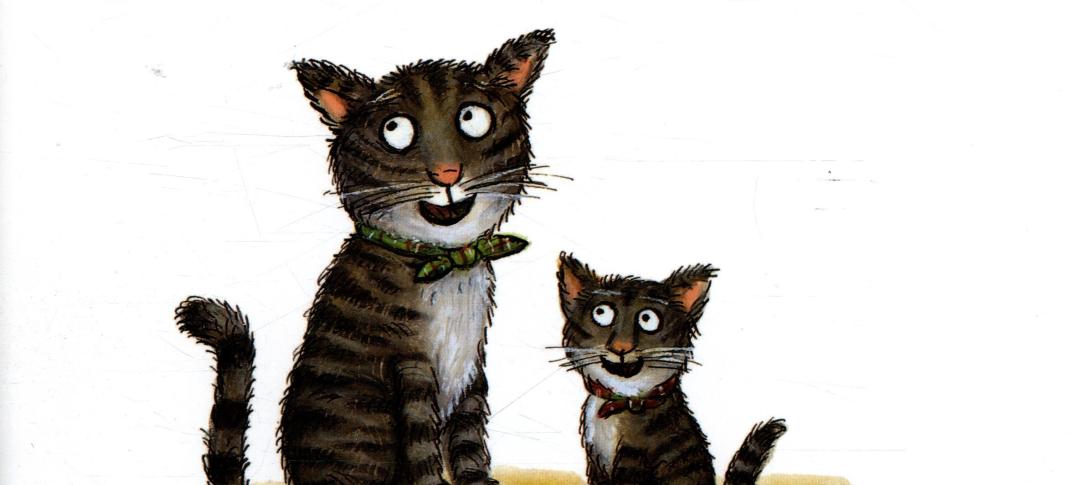 The U.K. is big into Christian holidays, despite not being a very religious country. Christmas specials (which have in recent years started to be referred to as "Festive specials") are a staple of the end of the year on the BBC, with ITV and Channel 4 following suit. Most of these specials are bonus episodes of p[popular shows already watched by millions, whether it's Doctor Who, All Creatures Great & Small, or Call The Midwife. However, the season also gets one-off specials, usually animated as holiday-focused family fare, like last year's The Boy, The Mole, the Fox and the Horse. For 2023, the big special will star the beloved British children's character, Tabby McTat.
For those unfamiliar with the story, it's one of the more popular rhyming children's books from Julia Donaldson, who was the U.K.'s Children's Laureate in the early 2010s. Published in 2009, the story is about the titular Tabby, a cat with a strong meow, who spends his days yowling along with his human, Fred the Busker. Now Tabby will get a animated version  of his story for Christmas, narrated by Doctor Who's Jodie Whittaker, who is no stranger to holiday specials. Moreover, Whittaker co-stars with Ṣọpẹ́ Dìrísú, of Gangs of London fame, who will provide the voice of the feline hero.
The original book comes complete with a little song that has been covered by several folk artists and other singers with albums aimed at children. However, at the request of parents, Donaldson did release a definitive version. One assumes the new special will stick with her tune.
Here is the film's synopsis:
The film follows Fred, a busker, and his cat Tabby McTat who enjoy a contented life singing on the streets of London to delighted audiences. One day when chasing a thief, Fred falls and breaks his leg and is whisked away in an ambulance. What will become of the busker's cat left alone on the city streets?
Whittaker and Dìrísú will be joined by an all-star cast lending their voices to the project, including Rob Brydon (My Lady Jane) as Fred, Cariad Lloyd (Peep Show) as Prunella, Joanna Scanlan (The Thick of It) as Pat, and Susan Wokoma (Enola Holmes) as Sock. The animation of the original illustrations by Donaldson's long-time partner, Axel Scheffler, will be supplied by Red Star Studio. 
Donaldson gushed about the special, "I used to love busking with my husband Malcolm when we were living in Bristol, and also in Paris. We also both love cats - in fact - we've just acquired two new kittens named Tabitha and McTat. So, this story is really close to my heart and combines two of my passions: singing, and cats!"
Tabby McTat is expected to be released on the BBC on or around Christmas, with a U.S. streaming service most likely to pick it up for stateside viewing around the same timeframe.
---
By
for on June 4th, 2023
More to Love from Telly Visions