By
for on May 29th, 2023
'The Madame Blanc Mysteries' Renewed for a Third Season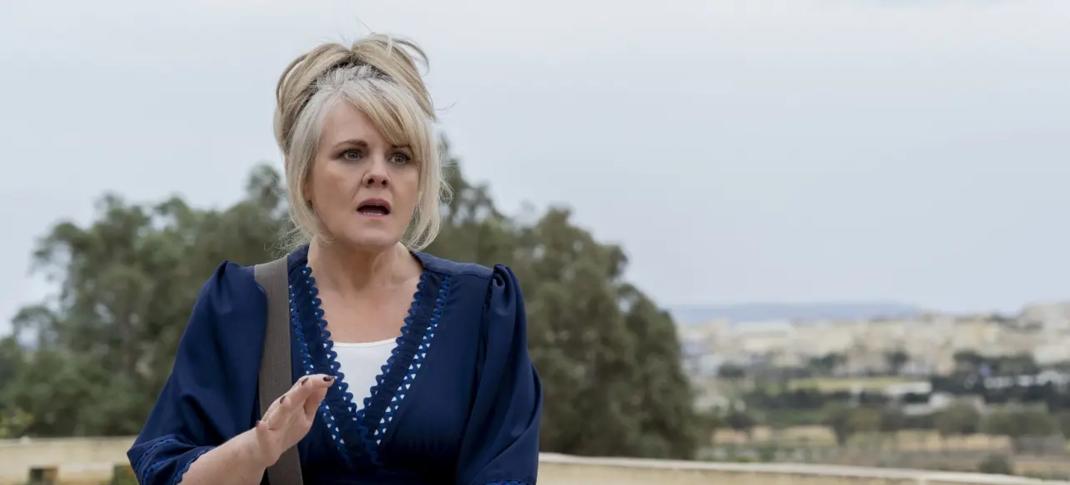 The "cozy crime" mystery series is one of British TV's most popular genres. Police procedurals, in general, have been popular since back in the radio days, but sometimes it feels like BritBox and Acorn TV are stuffed so full of them it's hard to know which to watch, and some wind up lost to viewers. However, The Madame Blanc Mysteries are not one of them, having proved so popular since Acorn TV and Channel 5 originally teamed up to produce the antique-dealer-as-crime-solver that the show is now greenlit for a third series and a Christmas special.
Originally announced under the working title The Reluctant Madame Blanc, the series was initially conceived by British actor Sally Lindsay (Mount Pleasant), who also writes and stars as its lead character, Cheshire antique dealer Jean White. Her operation, based in the south of France, also winds up assisting in solving "an array of mysteries and deaths" in the fictional village of Sainte Victoire, according to the original logline. Her husband, musician Steve White, wrote the show's theme, "Passing Through," specifically for the project.
The series debuted on Acorn TV in November 2021 and then followed on Channel 5, with a second season renewal and the show's first Christmas special commissioned in August 2022. Due to the show's second season premiere scheduled for early 2023, the Festive Special functioned as a pre-Season 2 debut episode, much like the Call The Midwife Christmas specials do on the BBC. With a second special for 2023 and a third season confirmed to follow, it seems a good assumption the show will follow the same storytelling pattern.
Here's the series logline:
The Madame Blanc Mysteries sees renowned and respected antiques dealer Jean White return with her expertise in the world of antiquities, proving to be the key to solving a series of murders and mysteries against the backdrop of the beautiful French village of Sainte Victoire.
Series creator Sally Lindsay reprises her role as Jean White and will once again co-star with Sue Vincent (Mount Pleasant) as her BBF Gloria Beaushaw. Co-stars also returning for Season 3 include Steve Edge (Starlings), Robin Askwith (Strike), Sue Holderness (Only Fools and Horses), Alex Gaumond (Derry Girls), and Tony Robinson. Director Dermot Boyd will helm all six episodes (and the Christmas special), with Lindsey and Vincent co-writing all the scripts. The series is produced by Lindsey and Jake Rollins, with Mike Benson and Andy Morgan executive producing for Clapperboard alongside Caroline Roberts-Cherry for Saffron Cherry.
The Madame Blanc Mysteries Christmas special will air over the December holiday on Channel 5 and stream in the U.S. on Acorn TV around the same point in the calendar. Season 3 is expected out on both in early 2024.
---
By
for on May 29th, 2023
More to Love from Telly Visions