By
for on April 5th, 2013
Surprise (Not Really): Sherlock Star Benedict Cumberbatch is Making Even More Movies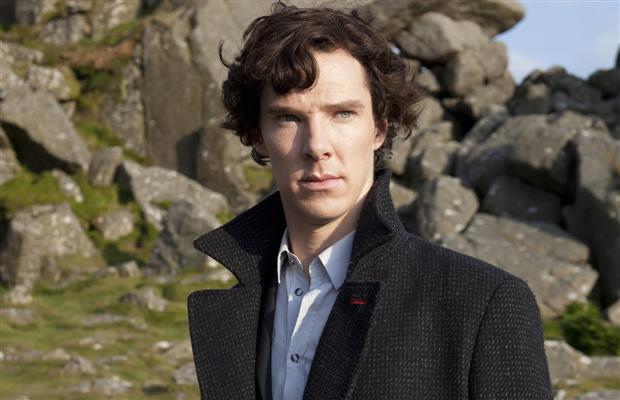 Because we haven't done this in a while, let us consider: What movies is
Sherlock
star
Benedict Cumberbatch
busy signing up to star in right now?
You might think that we've got enough Cumberbatch films (Cumberfilms?) to be going on with for a bit, what with his upcoming roles in Star Trek Into Darkness, The Hobbit: The Desolation of Smaug, The Fifth Estate, Twelve Years a Slave and August: Osage County. Oh, and also that highly-anticipated third series of Sherlock that he's currently filming at the moment.  But you would be wrong about that, because apparently Mr. Cumberbatch is either magical or an animatronic Cylon who doesn't sleep, because he's lined up even more films in what must now be considered his personal campaign to take over the multiplexes of America. (I'm still okay with it, though.) 
But, yeah.  Apparently having five major film releases in the next eight months (with The Man Who still to shoot) is not enough for such an overachiever because he's signed on to do even more of them. And of course they sound awesome, because obviously. Take my money, movie theaters. Go on. It's right there.
Two more films have been added to Cumberbatch's busy schedule (or at least two more at the moment. Give him time and all signs indicate that number will go up). They are: 
The Imitation Game. Cumberbatch clearly has something of a knack for playing slightly tortured geniuses so this particular project seems tailor made for him. The actor is set to play brilliant British mathematician/computer scientist/all around genius Alan Turing in a film called The Imitation Game. For those who don't know, Turing was the man most responsible for cracking the Germans' Enigma code during World War II and who was later prosecuted by Britain in the 1950s for being a homosexual. Turing chose to undergo chemical castration in order to avoid prison, and was so haunted by this decision that he eventually committed suicide by eating an apple laced with cyanide. So, as you can see, this film is likely to be all over the map emotionally (but, clearly, it's a fantastic part!). 
Morten Tyldum is currently expected to direct the film and internet gossip indicates that filming will take place this summer, possibly during that gap that will be happening in the midst of Sherlock shooting, when Martin Freeman heads back to New Zealand to do more work on The Hobbit. 
Crimson Peak. Cumberbatch has also been tapped to join the cast of Guillermo Del Toro's Crimson Peak, alongside Easy A's Emma Stone and Sons of Anarchy's Charlie Hunnam. Del Toro is probably best known for Pan's Labryinth, but has directed all manner of films including Hellboy and Pacific Rim – and oddly enough, was at one time in charge of The Hobbit movies before he stepped down as director and Peter Jackson took back over. 
Not much is known about the plot of Crimson Peak because the script is apparently in the middle of rewrites, but apparently it's some sort of gothic horror thriller/haunted house movie with ghosts. Allrighty then.  The film is set to begin shooting in February of next year, which is a tremendously long time from now, but at least it guarantees that 2014 is probably going to be just as packed with Cumberbatch films as 2013 is shaping up to be.
Not that I'm complaining. What do you all think? Either of these new Cumberfilms (I am totally embracing this nickname) sound appealing to you?
---
By
for on April 5th, 2013
More to Love from Telly Visions