By
for on August 25th, 2023
Everyone Looks Very Attractive In the First Photos From 'The Couple Next Door'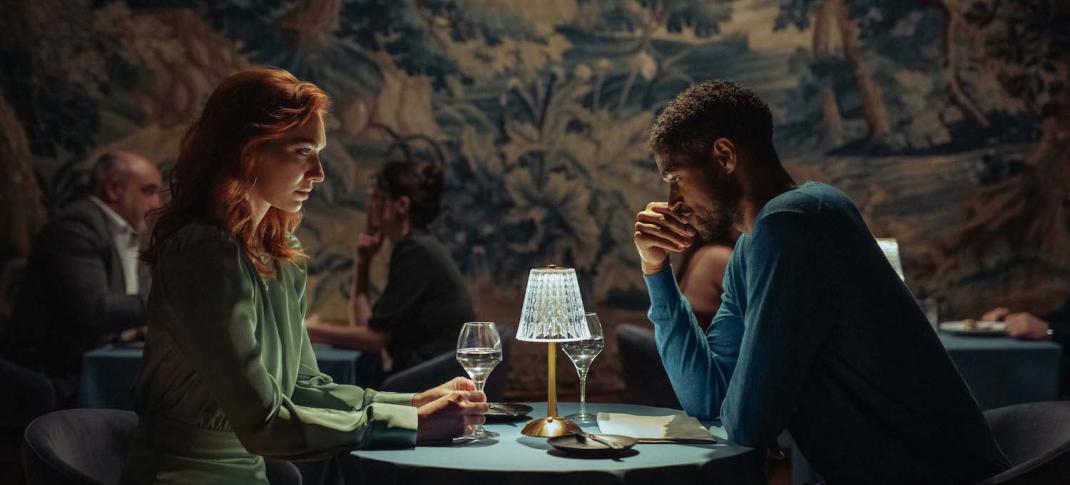 One of the best parts of British television is that, eventually, all of your faves are going to work with one another. It's just the nature of the business — that ongoing joke about there only being a dozen actors at work in the U.K. at any given moment is funny because it's actually kind of true — and it often makes for some truly intriguing onscreen pairings.
Sam Heughan is probably best known for his role as hunky Jamie Fraser on Starz period drama Outlander, while Eleanor Tomlinson's big breakout came with her casting as Demelza Poldark on the BBC remake of the classic series Poldark. Both actors are now set to star in The Couple Next Door, a psychological thriller that seems about as far away from corsets and historical settings as it's possible to be. This is a series that seems primed to tackle the darkest corners of modern-day marriage and suburbia by way of a quartet of attractive people who seem incapable of being happy with their own lot.
Loosely adapted from the Dutch series New Neighbours, The Couple Next Door follows the story of Evie (Tomlinson) and Pete (Alfred Enoch), a couple who moves into an upscale neighborhood full of nosy neighbors, competitive status seekers, and unexpected pressures to keep up appearances with those around them. 
The pair of newcomers soon make friends with the (extraordinarily attractive) couple who live next door, an alpha traffic cop named Danny (Heughan) and his wife, a glamorous yoga instructor named Becka (Jessica De Gouw). All seems well until Evie and Danny share a passionate night, an event that causes their lives to become entangled in a way that will change everything for both couples. (Jamie and Demelza would never, is what I'm saying.)
The Couple Next Door is part of the recent rise in domestic thrillers; tense stories focused primarily on interpersonal relationships like marriage and friendships rather than faceless criminals or killers. Their dark themes are often focused on mental and psychological issues or emotional betrayals, and they're unafraid to poke firmly at the dark underbelly of living in a modern-day society that none of us like to look at too closely.
Of course, it also doesn't hurt that everyone involved in this story is exceptionally good-looking, which makes their various sexual entanglements all the more believable. 
Directed by Dries Vos (Suspect) and written by David Allison (Marcella), the six-part series is described as an addictive, emotional roller coaster and looks at how we never know what goes on behind the closed doors of other people Jo McGrath, Walter Iuzzolino, and Alison Kee serve as executive producers and the producer is Jen Burnet. 
The Couple Next Door is produced by  Eagle Eye Drama, the company behind the English language remakes of Professor T and Before We Die, and the lavish period drama Hotel Portofino. It is distributed worldwide by Beta Film.
"Evie is an exciting challenge for me - a girl whose world is turned upside down as she navigates devastating trauma, which isn't helped by unresolved issues from her past," Tomlinson added in a statement when the series was announced.
The series recently wrapped filming in Leeds and Belgium earlier this summer. The Couple Next Door will be available on Channel 4 this fall in the U.K. and on STARZ in 2024 in the U.S. and Canada.
---
By
for on August 25th, 2023
More to Love from Telly Visions