By
for on April 21st, 2022
Starz Tudor Drama 'Becoming Elizabeth' Sets June Premiere Date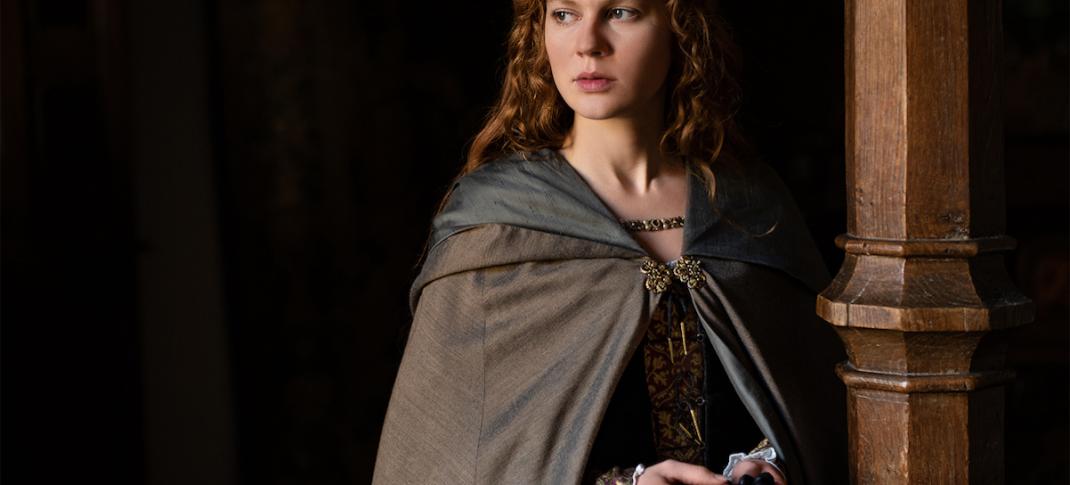 The story of Elizabeth Tudor is one that's fairly well told. Or, at least, most of it is. Even if you don't consider yourself a particular expert in British history, you're probably still deeply familiar with Queen Elizabeth I. The iconic Virgin Queen who refused to marry and thereby cede her power of her country to a husband or consort. Gloriana Regina who stood strong against the encroaching Spanish Armada and remade her country in her own image. The triumphant revenge of a doomed mother, and a woman many of us still dream of emulating today. 
After all, we've seen that story onscreen a lot, often played by the most formidable of actresses. From Cate Blanchett's starring role in feature films Elizabeth and Elizabeth: The Golden Age and Judi Dench's eight-minute Oscar-winning turn in Shakespeare in Love to Helen Mirren's Elizabeth I and Glenda Jackson's classic Elizabeth R, there are plenty of adaptations out there to delight every kind of Tudor fan. But for all the awards hardware that tends to come alongside playing this iconic role, most of these projects tend to deal with very specific periods of the queen's life.  And virtually none of them spend any time on the queen's youth.
Happily, Starz is here to change all that with its upcoming period drama Becoming Elizabeth. 
The premium cable network has carved out something of a niche for itself in recent years as a purveyor of prestige female-focused historical dramas, thanks to successful series like The White Queen, The White Princess, and The Spanish Princess. Becoming Elizabeth aims to follow in their footsteps, by telling the famous queen's story from a new and underappreciated angle: Her youth.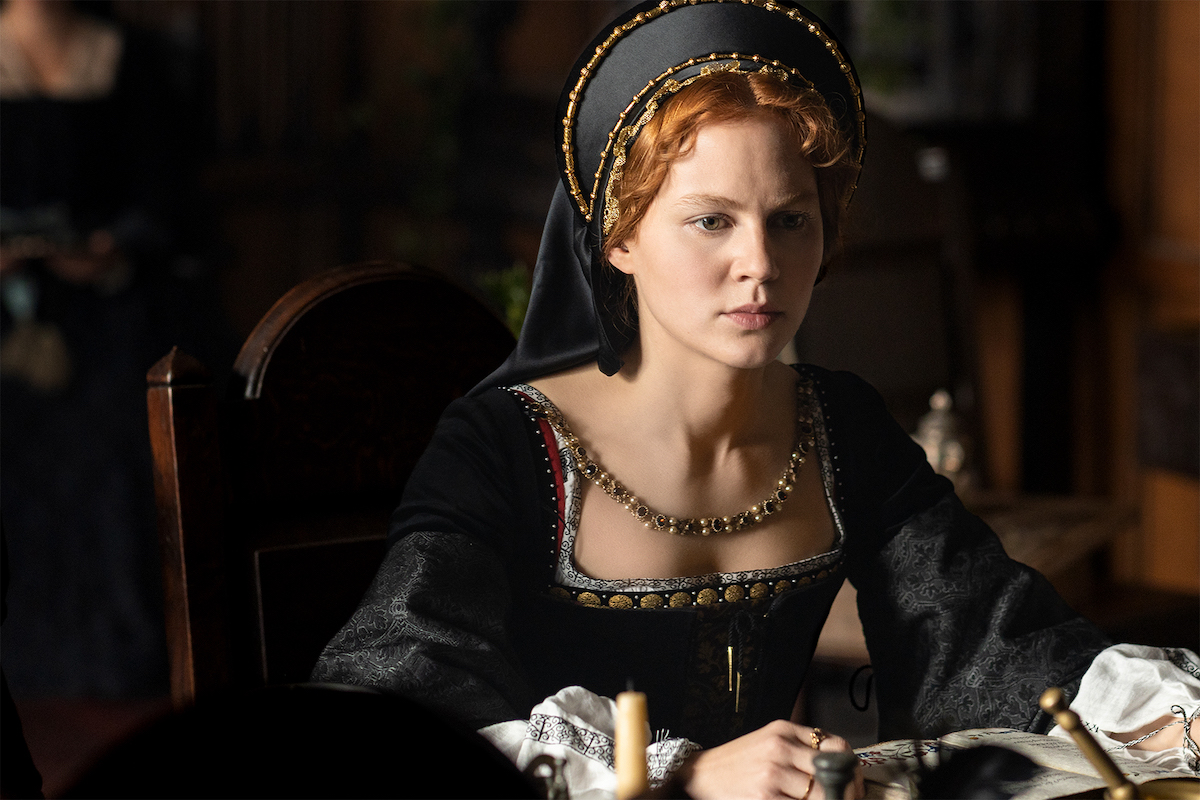 The daughter of King Henry VIII and Anne Boleyn, Elizabeth saw her mother beheaded when she was just two years old. Though her parents' marriage was annulled and she was declared illegitimate, Elizabeth spent most of her childhood being alternately welcomed to and banished from court, living in a variety of royal houses and meeting what must have seemed like an endless stream of stepmothers. 
Henry VIII's death in 1547 set off a scramble to fill the power vacuum he left behind, as his surviving children suddenly found themselves as little more than pawns in a game between the great families of England and the powers of Europe who are vying for control of the country. A teenage Elizabeth finds herself living with Henry's widow, Catherine Parr, and her new husband, Thomas Seymour.
Jealous of the influence his brother Edward Seymour wields as Lord Protector to the young King Edward VII, Thomas begins a scandalous flirtation with the young princess that brings danger to both their doors. And drama, as they say, predictably ensues. 
Watch the first trailer for Becoming Elizabeth below. 
German actress Alicia Von Rittberg stars as the young Elizabeth, opposite Downton Abbey alum Tom Cullen as Thomas Seymour, and former Call the Midwife star Jessica Raine as Catherine Parr. The Hour's Romola Garai plays Elizabeth's older sister Mary, Game of Thrones favorite Bella Ramsey plays the ill-fated Lady Jane Grey. John Heffernan is Edward Seymour, the Duke of Somerset, and Jamie Blackley plays the infamous Robert Dudley. 
Becoming Elizabeth will premiere on Sunday, June 12 at midnight on the STARZ app, all STARZ streaming, and on-demand platforms, and internationally on the STARZPLAY premium streaming platform across all territories. On linear, it will debut on STARZ at 9:00 ET/PT in the U.S. and Canada.
---
By
for on April 21st, 2022
More to Love from Telly Visions