By
for on April 18th, 2023
'The Shrouds' Pulls The Veil Off Its Cast Ahead of Filming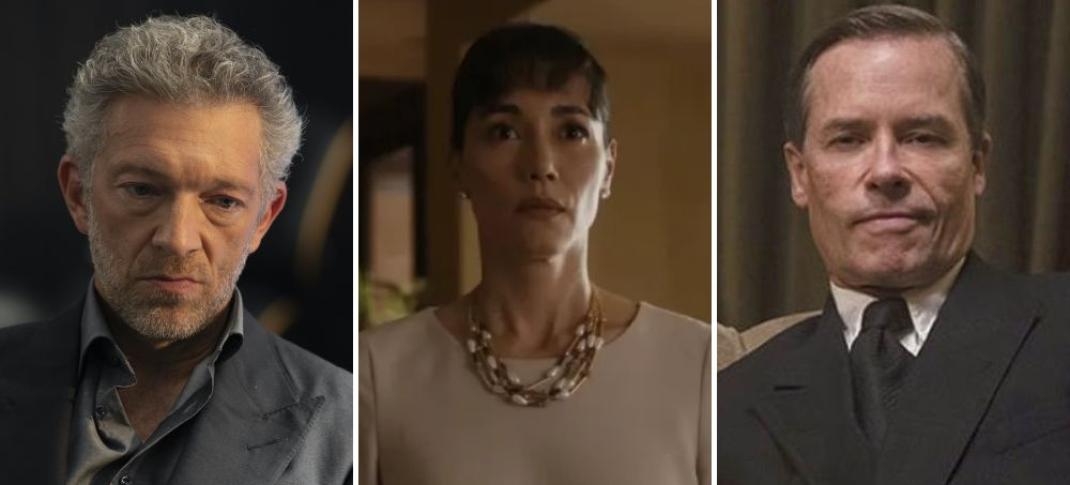 The Cannes Film Festival is known for its competition films, many of which go on to be award winners. Fewer know about the Cannes Market, the side hustle that occurs during the festival, as competitors, directors, and production teams bring their projects in hopes of finding a bidder to help finance and, in these times, stream their work. Canadian writer and filmmaker David Cronenberg, famous for films like Scanners, Videodrome, and Naked Lunch, brought Crimes of the Future to Cannes last year, where it got picked up by Neon. He also was already advertising his next project, The Shrouds, which had French legend Vincent Cassel (Liasion) attached.
At the time, filming was set for March 2023, but that has since been pushed back, with casting announcements first arriving in September 2022. At the time, Cronenberg declared French actor Léa Seydoux (No Time to Die) would be joining Cassel, but "Despite that, it's not a French film," he said in an interview with Deadline during the run-up to awards season. "It's a very personal project for me. People who know me will know parts of it are autobiographical. The idea is to shoot that in the Spring in Toronto."
Since then, the movie has added a few more faces, and with filming now slated to begin in May 2023, it will start production nearly a year to the day since Cronenberg first announced it.
Here's the film's synopsis:
Karsh is an innovative businessman and grieving widower who builds a novel device to connect with the dead inside a burial shroud. This burial tool installed at his own state-of-the-art – though controversial cemetery allows him and his clients to watch their specific departed loved one decompose in real-time. Karsh's revolutionary business is on the verge of breaking into the international mainstream when several graves within his cemetery are vandalized and nearly destroyed, including that of his wife. While he struggles to uncover a clear motive for the attack, the mystery of who wrought this havoc and why drives him to reevaluate his business, marriage, and fidelity to his late wife's memory, as well as push him to new beginnings.
Cassel plays the lead role of Karsh, but the filming delays caused Seydoux to drop out; she'll be replaced by German actor Diane Kruger (The Bridge). British actor Guy Pearce (A Spy Among Friends) also boarded the project, as has British-Canadian actor Sandrine Holt (House of Cards). Cronenberg will write and direct, with SBS International looking for a production studio to release it.
The Shrouds does not yet have a release date; filming is slated to begin on May 8, 2023.
---
By
for on April 18th, 2023
More to Love from Telly Visions