By
for on January 18th, 2018
'Sherlock' 2018? How About 'The Child In Time' Instead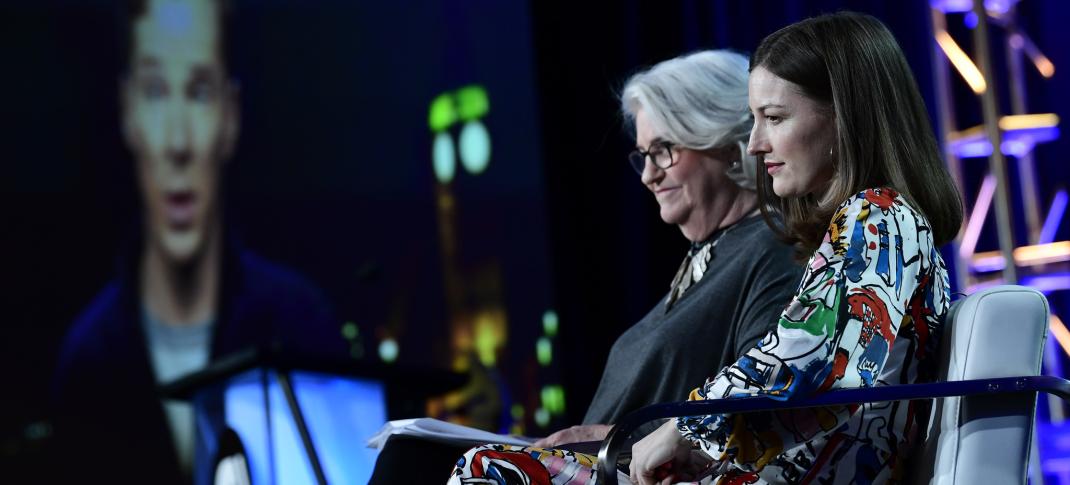 Benedict Cumberbatch and Sir Arthur Conan Doyle fans will be sadly disappointed to learn the wait for another season of the BBC's modernized Sherlock will continue with no end in sight. (Supposing, that is, that there is another season of Sherlock to come. Nothing's guranteed as yet.) While Cumberbatch  appear on the Masterpiece docket this year for PBS, it's not as the world's greatest, and sometimes most irritating, detective. Instead, he's bringing a potentially far more interesting television proposition to the States: the small-screen adaptation of Ian McEwan's award-winning novel The Child In Time. 
He stars in it with Boardwalk Empire's Kelly Macdonald, playing estranged couple Stephen and Julie Lewis, whose marriage fell apart after the kidnapping of their only daughter, four-year-old Kate. Unlike Sherlock, which is an action thriller, Lewis' story, and his processing of the grief he feels at the loss of his daughter is a far more quiet and introspective drama than we might be used to from Cumberbatch.
Speaking via satellite from London at the annual winter edition of the Television Critics Association press tour, Cumberbatch talked about what drew him to the role:
 "This is a study of a moment of experiencing that cold sweat, that heart in mouth, that horrendous horror of 'it's happened, your child is missing,' and how that then affects you after. How do you live with that? How do you deal with that?" 
Despite the subject matter, he and McDonald kept it lighthearted, with McDonald complaining that despite her best efforts to make friends with the child playing their daughter in flashbacks, she was far more partial to Cumberbatch.
"She was in love with Benedict." #KellyMacdonald on the little girl who plays their daughter in #ChildInTimePBS @Cumberbitches @cumberbatchweb @masterpiecepbs #TCA18 @PBS @PBSPressRoom #Cumberback #PBS pic.twitter.com/6tm28hOk0g

— The TCA (@OfficialTCA) January 17, 2018
Of course, despite both McDonald and Cumberbatch's attempts to keep the press focused on the subject at hand, questions about Sherlock repeatedlycame up, including one about McDonald's upcoming turn in the comedy Holmes and Watson, which stars Will Ferrell as the World's Greatest Detective...or something like him. 
Cumberbatch deadpanned that he was jealous of her. But when asked about the BBC series' return, his response was swift:
"KBye!"
And he stood up and left the feed.
More seriously, Mark Gatiss, who is one half of the creator team behind Sherlock and who plays Mycroft Holmes on the show, recently said on ITV's Lorraine that there were no plans to go back at the moment. His partner in creation, Steve Moffat, just finished out his term as showrunner on Doctor Who last month, and has been quoted as suggesting it's more that he hasn't had time to think about a new season of Sherlock than an unwillingness to make one, and that he assumes it will come back. (At some point, at any rate.)
Until then, it's clear that Cumberbatch would like us to focus on the work he is doing now. The Child In Time debuts on Masterpiece on April 1, 2018. 
---
By
for on January 18th, 2018